Are you tired of applying eyebrow pencil every day? Would you like a more lasting effect? Tint your eyebrow at home! It will be easy with our instructions from choosing a color to applying it!
Have you a new haircut or hair color? Don't forget your eyebrows too! The right shape and color of the eyebrows can really impact your look. If you have perfect groomed eyebrows, you often don't even need makeup anymore. However, not everyone was born with thick and perfectly shaped brows. That's why many women have to adjust their eyebrows every day. Especially in summer, eyebrow maintenance is more complicated due to sweating and swimming. Don't have the nerve for everyday brow make-up? Want to try eyebrow tinting? Whether you decide to dye in the salon or at home, we will tell you which practices will conjure up perfect eyebrows and what you should avoid. Keep reading!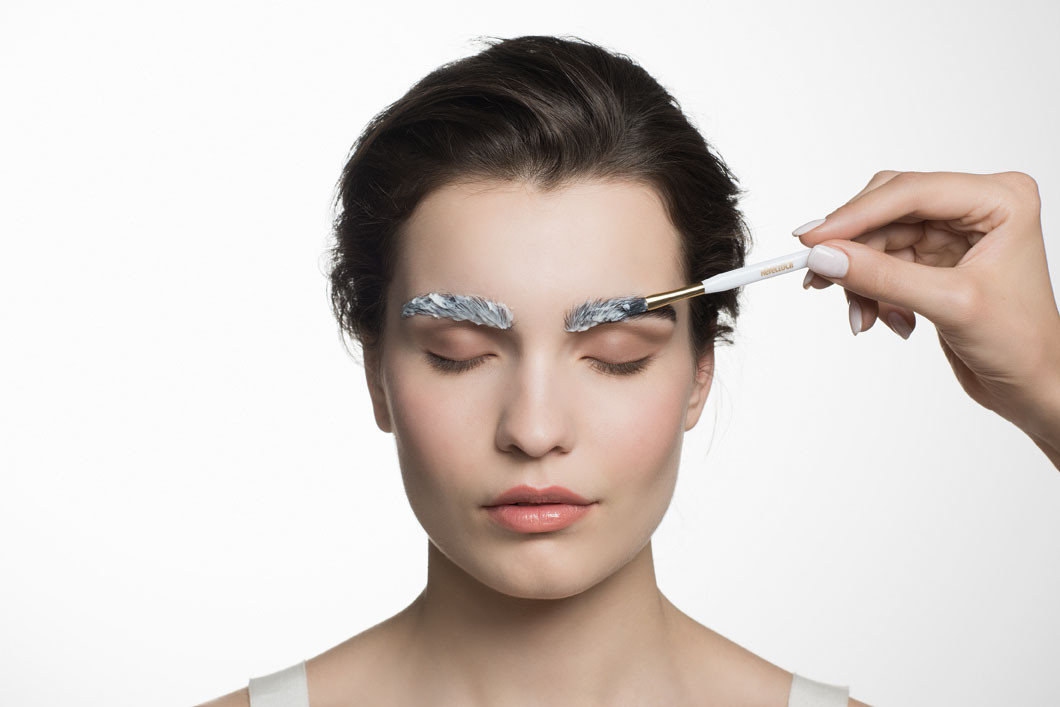 5 Big Benefits of Eyebrow Dyeing
It is the holy grail for blondes, whose eyebrows are often very bright, indistinct and even invisible.

Brow dye highlights even the smallest hairs, thanks to this, the eyebrows will look optically denser and more expressive.

Due to a more lasting effect, you don't have to adjust your eyebrows every day. You will save a lot of valuable minutes in the morning.

You will also appreciate the lasting effect in summer, on vacation, by the sea / pool or during sports. Most eyebrow dyes are smudge- and waterproof. This will make you look great in any situation and you will no longer have to worry about smudged eyebrows.

And that's not all! Those of you who decide to color your eyebrows at home will appreciate other benefits. Eyebrow tinting at home is more comfortable. You can also tint your eyebrows whenever you want. You'll no longer have to follow the opening hours of the brow salon.
Prepare Brow Tinting Tools!
Make sure you have everything you need to eyebrow tinting before application.
You'll need:
It can also be useful: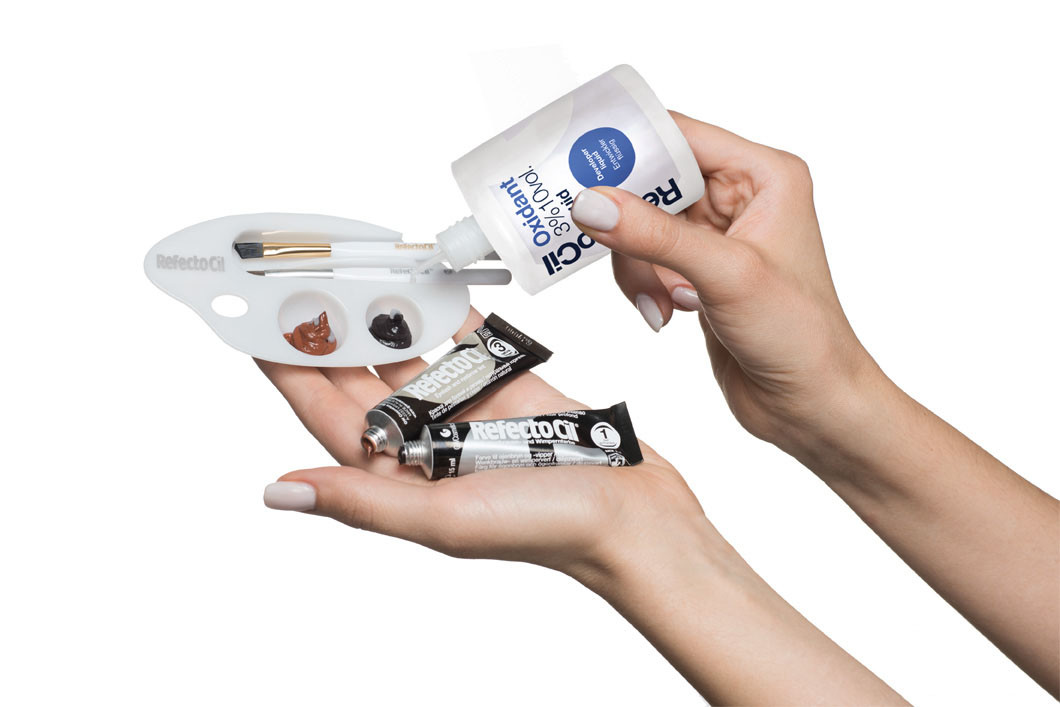 Choosing the Right Color
Choosing an eyebrow color is one of the most important steps. Don't underestimate it! When coloring your hair, you may think that you can also use the rest of your hair color on your eyebrows. Don't do it! You may regret it. Not only will the result be too unnatural and hard, but you could be seriously injured. The dye that is formulated for use on your hair is going to be way too harsh on the skin around your eyes. Eyebrows could burn and, in the worst case, there is even a risk of blindness if the color gets into the eyes. So be careful, do not take it lightly. In addition, when you realize that even ordinary eyebrow color can be very irritating for the sensitive skin. Don't worry, there are already special colors for sensitive eyes on the market - e.g. RefectoCil Sensitive.
Another thing you should not underestimate is the quality of the color. If you want professional results, you'll also need the same professional tools and of course also color. Professional eyebrow color has many advantages compared to drugstore color. It contains a higher intensity of pigmentation, offers more shades, but most importantly, it has longer endurance (lasts up to 3-4 weeks longer). For example, RefectoCil Brow Tint lasts up to 6 weeks.
Also keep in mind that you can generally only darken it with eyebrow color. Well, what if you decide to change your hair color from dark to blonde and you want to adjust your brows as well? Even in these cases there is a solution - the special lightening eyebrow color (e.g. RefectoCil Blonde Brow allows up to 3 levels of lift). This type of dye is also suitable for tinting dark brows in light hues. Besides it also helps with tinting grey or bristle eyebrows.
Choosing the Right Shade
The right shade is important too. The eyebrow colour should always match your skin type and reflect an aspect of the hair colour. The brows should always be two shades darker than the hair for a natural look. For a dominant and eye-catching look contrast brows are ideal. Also remember that the colder your hair shade is, you can use the darker eyebrow shade. Try not to go drastically darker than your natural shade - your brows can look inky and fake. Some beauty experts suggest trying to match the color of your eyebrows to the darkest hairs on your head. However, the rules are about to be broken. Don't try to match the eyebrows with the color of your hair if you have red/copper hair. Note that even virgin redheads usually do not have red eyebrows. So even redheaded dyed women should choose a brown shade of color for the eyebrows.
Sometimes, you may not choose from a large selection of shades. Doesn't matter. You can mix the color from several shades and create a shade exactly to measure. This is what most brow stylists do.
Preparing to Eyebrow Tinting
As well as hair dyeing, eyebrow tinting also has its rules. One of the most important steps comes even before the tinting. Eyebrows must be perfectly cleaned, degreased, without make-up and dry. It's because any dirt or grease could affect the tinting process negatively. Clean your eyebrows with a non-greasy make-up remover even if the skin is with no makeup. We recommend using either any non-greasy toner or the special RefectoCil Saline Solution, which creates the perfect base for application of color. In case of doubt, dry them with a tissue after removing eye make-up.
We also recommend using petroleum jelly or specially protection cream (e.g. RefectoCil Skin Protection Cream & Eye Mask) to outline your eyebrows to prevent unwanted skin discoloration. Apply these products where you don't want the color., e.g. above/below the brow and on hairs that no longer have anything to do with eyebrows. This step can be skipped by those who already have experience with eyebrow tinting and don't make mistakes.
Don't forget about an allergy test! We recommend the allergy test (patch test) before the first application as well as after long periods without tinting. How to do it? Apply a small amount of the mixed dye mixture to a small part of the inner bend of the elbow or behind the ear. Allow to dry and do not cover for 48-72 hours, then clean thoroughly. If irritation occurs during this time, do not apply the eyebrow color.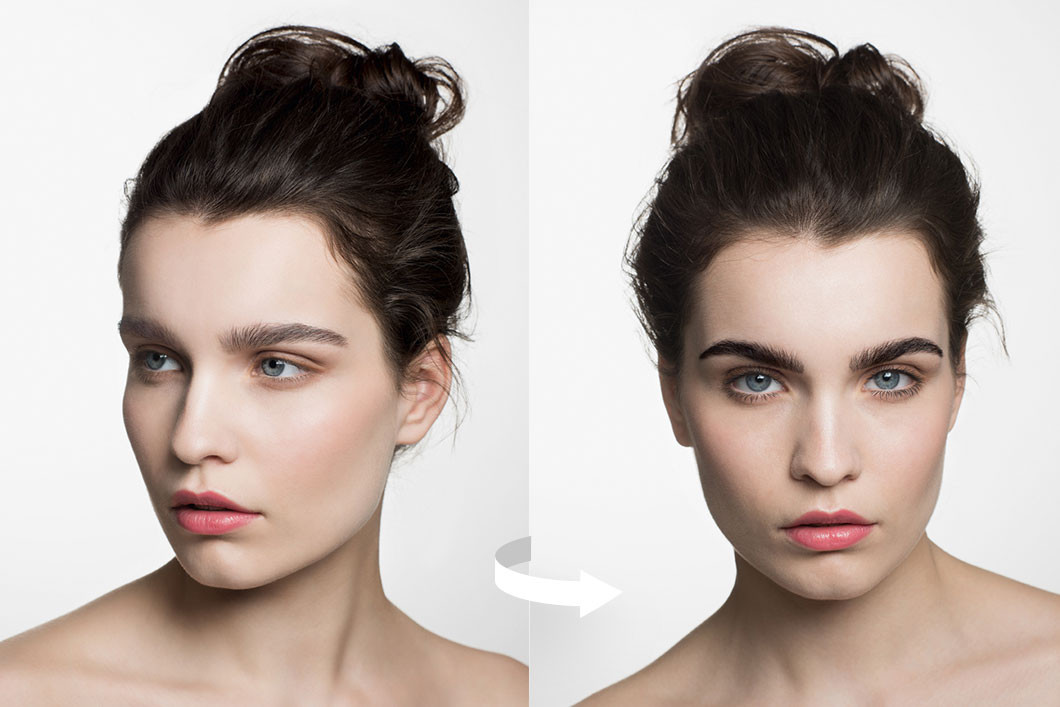 Dyeing Your Eyebrows
Don't worry, eyebrow styling made easy! Eyebrow tinting is simple compared to hair dyeing. So, if hair coloring is not a problem for you, you can handle eyebrow coloring without any problems.
Mixing: Prepare the eyebrow dye according to the directions on the package. Mixing instructions vary based on the brand of product purchased, but the result is the same. For one application you will need about 2 cm of color and 10-20 drops of oxidant (depending on the size of the eyebrows). The mixed dye should have the consistency of a thick paste. The creamy-pasty composition keeps the dye on your eyebrows without running into your eyes. If the mixed mixture is too liquid, thicken it by adding dye and mix thoroughly.

Application: Immediately after mixing, apply the mixture to brow with application stick, slopped or flat brush (whichever you prefer). Try building up the dye from the inside half of your eyebrow (the side closest to your nose) and working out toward the thinner end. Remember, to achieve an even result, the brows have to be completely covered with the mixture from root to tip. There shouldn't be any hair left visible. If you make a mistake during application, remove the color from the skin immediately using a damp cotton swab. Remember, the quicker the stain is treated the easier its removal.

Application time: In general, processing time is between 5-10 to 20 minutes. However, the application time varies from person to person, it depends on the individual hair structure. In general, the minimum application time is 3 minutes and the following rule applies: the longer the application time, the more intense the result. But watch out for red shades, they need longer to develop.

Removing: Remove the colour- and developer with a damp cotton swab after processing time. If warm water doesn't work, you can use a little facial tonic to clean it up or specially tint remover. Then check that the eyebrows are evenly colored. If you are not satisfied with the intensity, you can re-apply the dye or apply the color locally to omitted places. What if the eyebrows are too dark, what about that? Do not panic! Wet eyebrows always look darker. Also remember that the dye usually begins to fade after a week so the color won't be as intense.
Pro Tips & Tricks
Tip for beginners: Apply the color gradually. Remove the tinting paste from one eyebrow after 2-3 minutes and check the result and/or show the client. If the tinting result is not intense enough yet, apply the tinting paste again. The dyeing in smaller minute increments gives you more control over the final color.
If the resulting color is not very intense, you can reapply the color or choose a darker shade next time.
Don't use the dye more than 2 or 3 times, as you may dry out or damage your skin. Wait 48 hours before dying your brows again if you want to achieve a darker color.
To keep the color for a long time, avoid the areas around the eyebrows when removing make-up and washing your face.
In rare cases eyebrows that are very bristly can't absorb the tint due to their special structure. In this case the brows can be made ready for tinting with the oxidative bleaching paste RefectoCil Blonde Brow.
Do you plan to use any eyebrow care products? After tinting, you should wait 24h hours before using it because within this time the care's high fat content can affect the tinting result.