Tousled beachy waves and festival braiding are the must-have styles to keep you looking on-trend this season. This gorgeous hairstyle mimics the sun-soaked and windswept look of your hair after a day at the beach. Whether your hair is long, short or medium, waves offer plenty of wonderful hair styling options.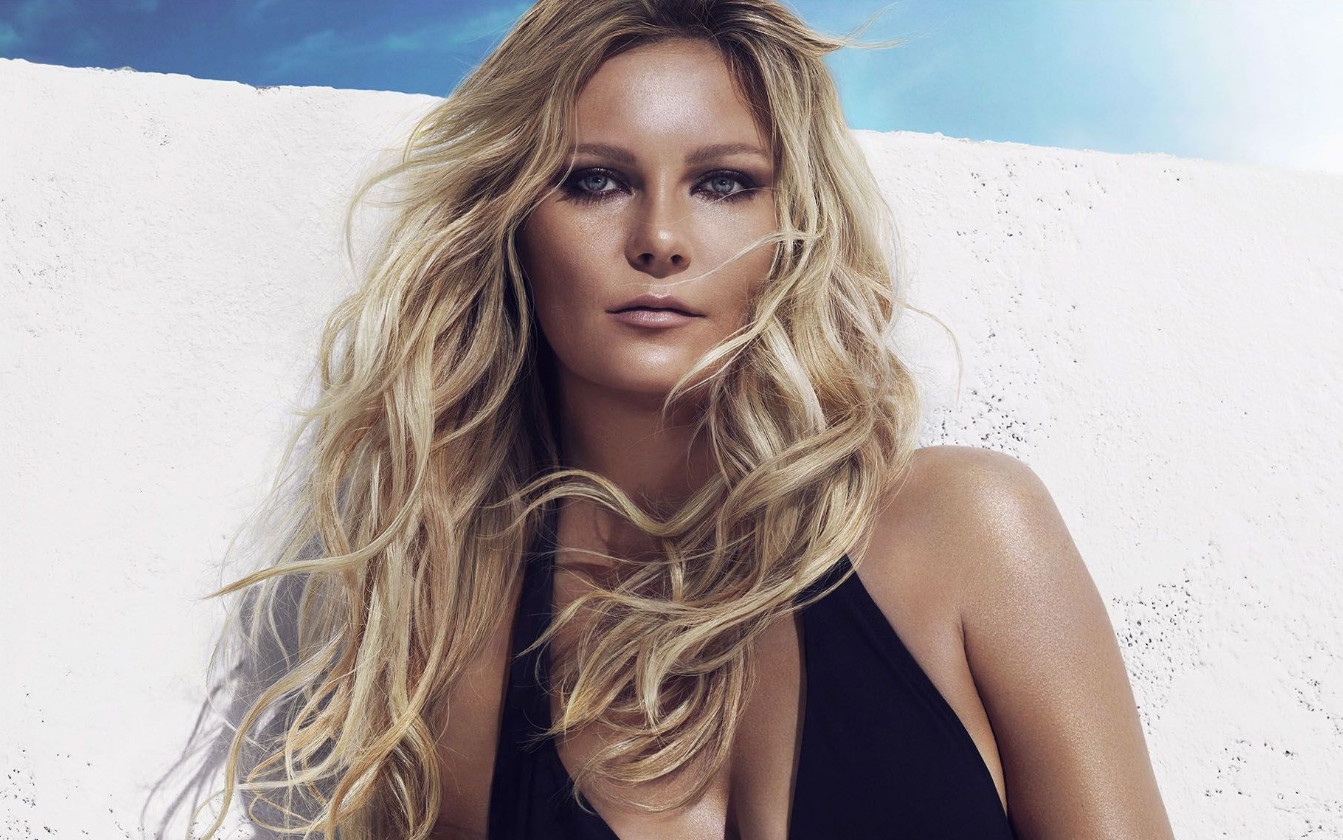 Who says you need the ocean to have beachy texture?! The wavy haired beach look is on trend and easy to achieve at home with beach sprays, mouses or lotions.
Get your new summer look today with a how to tutorial for beach waves:
1) Beach Waves with No Heat
You can achieve this naturally chic and wild look without spending hours with a curling wand. We will show you in a few easy steps how to create beachy waves with an air-dry technique. Follow these tips.
Tip 1 - The Easiest Beach Waves
Spray a beach spray into dry hair and shape it.
Tilt your head to the side to keep your hair moving and fix the waves with a hair spray.
Tip 2 - Beach Waves Fishtail Braid Video Tutorial
Get your new summer looks today with a how to tutorial for a beach waves braid inspired by the Swiss influencer and model Carmen Bruendler. Lear how to make beach waves styled with OSiS+ Soft Glam Air-Dry Salt Mist.
2) Salt spray + Hair Dryer
You can do the look even with your hair dryer! This easy way to create beachy waves is by using a hairdryer with a diffuser.
Tip 1 - Create Surfer Hair Using Smaller Buns
Apply the Schwarzkopf Professional The Salt to towel-dryed hair and ends of the hair. Gently push the waves in as you spray.
Separate your hair into 3 to 5 sections and twist it into small bun shapes and secure with clips or bands.
Dry the hair using a hair dryer and then remove the clips and detangle the buns.
Finish by applying a salt spray if you want to enhance the effect of waves.
Tip 2 - How to Get Beachy Waves with Diffusor Video Tutorial
Looking for beachy waves without the salt? Moroccanoil Beach Wave Mousse is an upgrade on the classic sea salt spray. If your mane is need of a little aid, blow-drying your hair with a diffuser will create enough volume and shape to sport surfer girl waves. Follow this video tutorial.
3) Salt Spray + Hair Curler
Choose a wide curling iron! Bet on a hair curler with a medium to larger barel size to create natural beach waves. Use for example ghd Curve Creative Curl Wand.
Glamot Tip! For the best result, you can spray the final hairstyle with a salt spray and shape your beach waves.
4) Salt Spray + Hair Straightener
No special tools! You can will need only a beach spray and your hair straightener.
Tip 1 - Flat Iron Instead of Hair Curler
Tip 2 - Twisted or Braided Beach Waves Video Tutorial
Aren't you too skilled? Never mind! Try the most favourite blogger trick. It's very easy and quick. You can need only Matrix Thermal Spray, Matrix salt spray and a flat iron. Follow the video.
The Best Salt Sprays
More hair salt sprays here → salt sprays for beach look.