What exactly is keratin - and do keratin hair products really work? Discover the truth about one of the greatest leaders in hair care.
In magazines, on social networks, all over the internet - keratin seems to be everywhere these days. Even your hairdresser talks about how keratin makes hair more manageable and softer. But, what exactly is keratin and fix all hair problems? Do keratin hair products really work? Here is all what you need to know about keratin.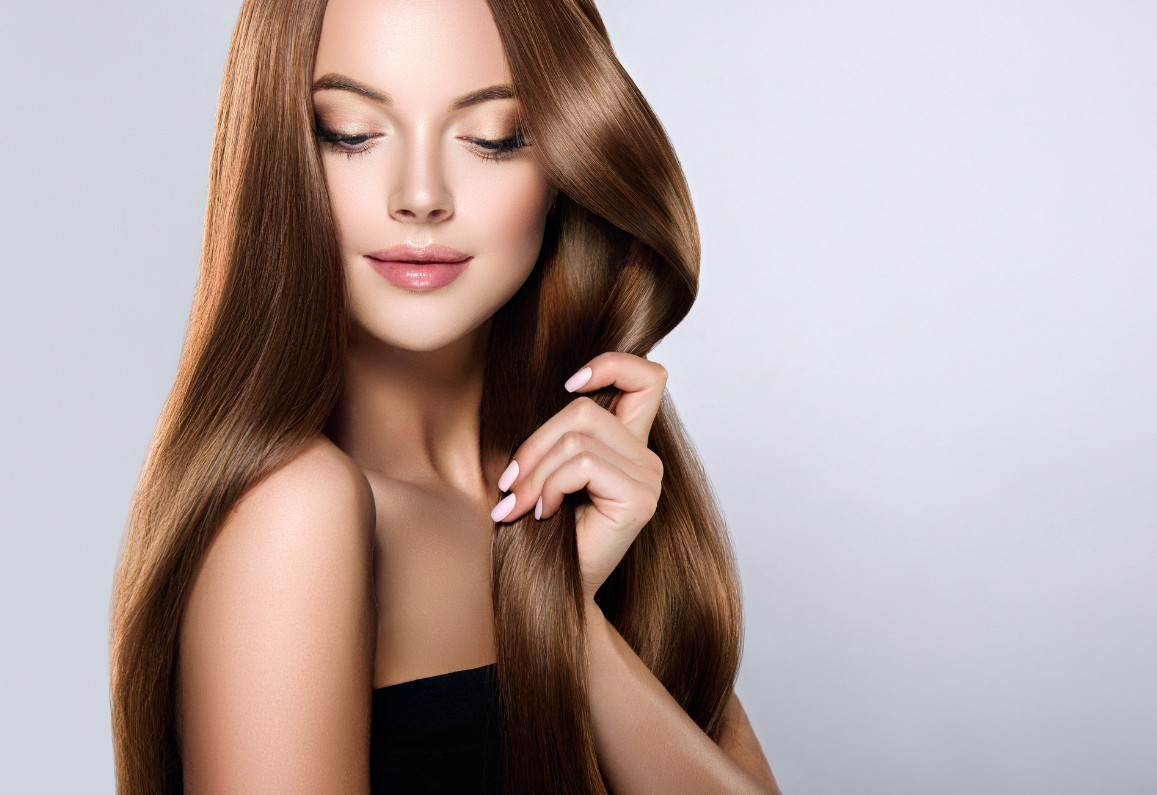 What Is Keratin?
Keratin is a form of protein that is a major component in hair. Human hair consists of up to 95% keratin, 5-10% water, lipids, pigments and minerals. Keratin has a vital role in building hair structure - it's responsible for their strength, flexibility, growth and overall quality. So for healthy, beautiful hair, it's important to keep the keratin in it strong. Keratin also affects whether hair is straight or curly. Straight hair has keratin evenly distributed over the length of the hair follicle, while with curly hair keratin forms unevenly. Surely you now understand the importance of keratin in hair structure. It affects everything.
What Causes the Loss of Keratin?
If keratin in the hair is intact, it is highly insoluble in water and mechanically strong. Intact keratin can to some extent protect the hair from extreme temperatures (high and very low). It also tolerates a certain amount of heat from styling tools. Hair is also better protected from external influences (wind, UV rays, free radicals). Unfortunately, we can easily lose keratin... Over time, due to the natural aging process, diseases or hormonal changes , as well as the damage we inflict upon our delicate locks from high mechanical and chemical stress, can cause moderate to extreme keratin loss. When natural keratin levels diminish, your hair may become brittle, fragile, dull and/or frizzy. It means, the more often you blow-dry and heat style your hair without protecting or replenishing its keratin on a regular basis, the long keratin chains may gradually disintegrate into smaller parts. Once this happens, the hair keratin becomes water-soluble and will be washed away. This is where keratin treatment comes in.
Benefits of Keratin in Hair Products
Keratin is very beneficial for the hair and can do a lot:
Dramatically improves the hair structure inside out,
Replenishes and protects hair's natural keratin and fills cracks in hair fibers,
Regenerates, hydrates and softens,
Increases flexibility and resistance to prevent future damage ,
Smoothes hair, tames frizz and works against flyaways ,
Acts as a strong conditioner, makes hair more supple and shinier.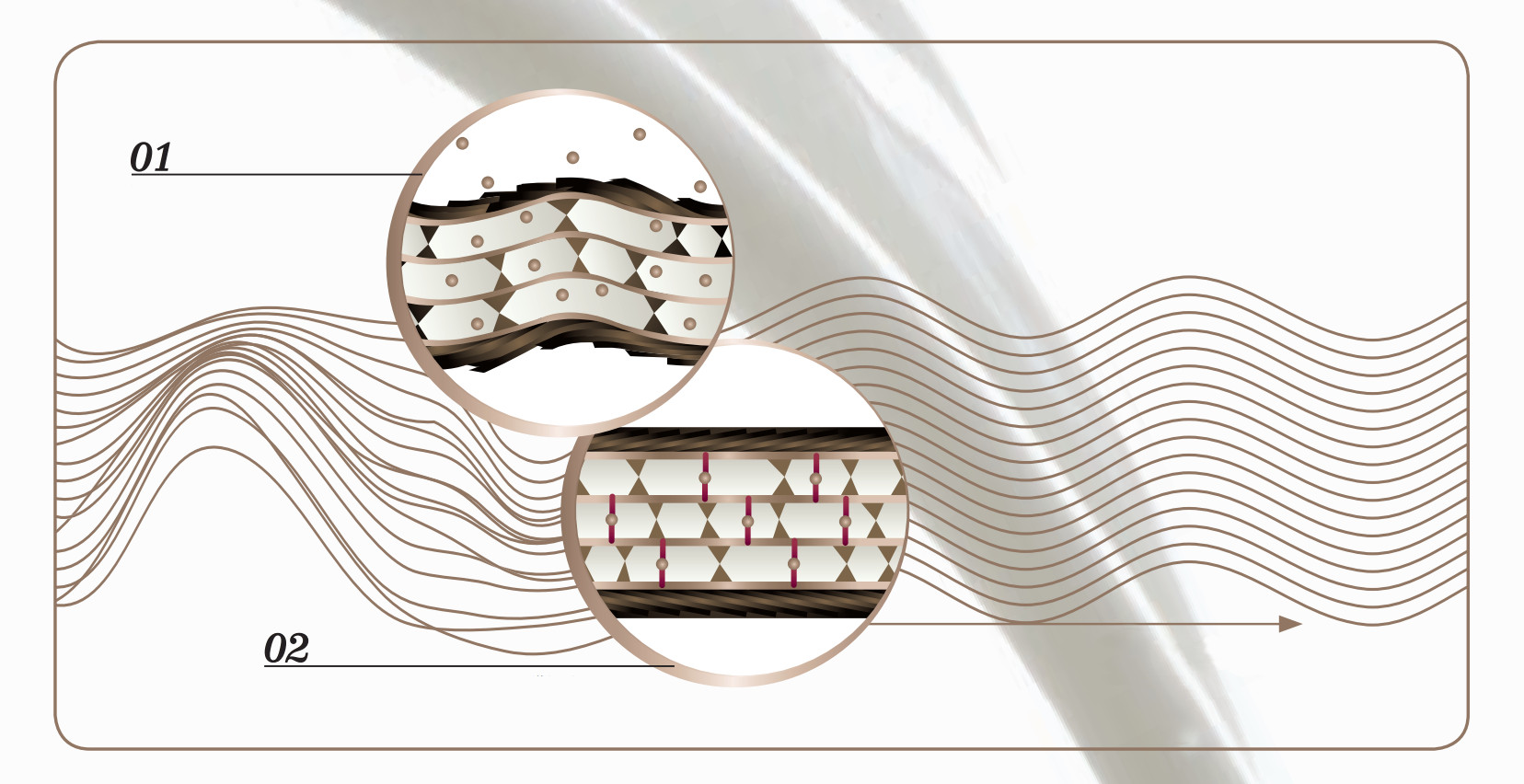 What Is Brazil Keratin & Keratin Treatment?
A keratin straightening treatment is a semi-permanent, chemical salon hair treatment that is used to straighten, smooth and treat hair by applying liquid keratin with chemical preservative and flat iron. Brazilian keratin is the most famous type of keratin straightening treatment developed in Brazil. It's a natural, non-chemical semi-permanent salon treatment that allows the hair to straighten without damage and without altering their structure. This treatment is gentle and reversible without permanent consequences - keratin washes out after some time. The high quality brazilian keratin is offered by the BK Beauty Keratin brand. In their assortment you can also find a lot of keratin products for daily hair care.
Both treatments work on the same principle: the process puts keratin in the gaps of your hair follicles, smoothing the strands with flat iron, maintaining shiny, frizz-free strands without excessive amounts of time, daily heat and potential damage.The results last, on average, between 2 and 4 months until the hair treatment gradually dissipates. During this time, the hair is better manageable.
Keratin hair treatment is suitable for thick, frizzy and curly hair, but also for all hair that needs repair. However, the keratin treatment is not a good choice for fine hair. Because very fine hair loses more volume by this procedure. We recommend Olaplex system to repair this type of hair.
Tip for other salon straightening treatment: BK Brazil Keratin, BK Brazil Keratin Hair go Straight, Goldwell Kerasilk Control.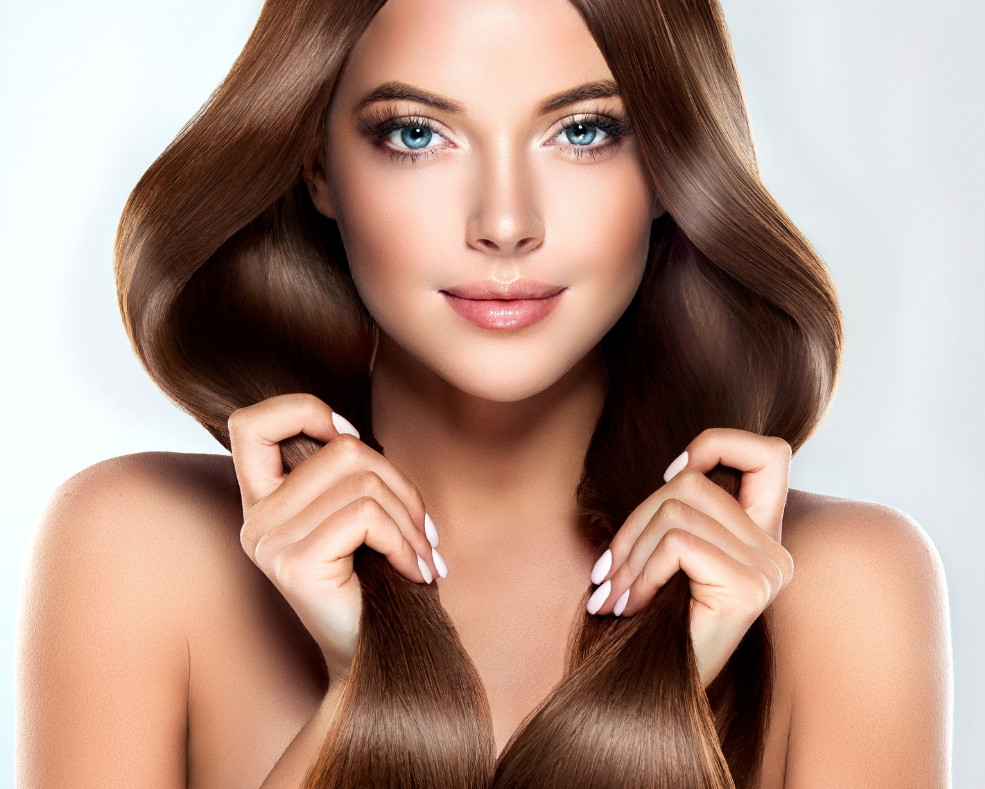 Do Keratin Products Really Work?
Keratin is also added to haircare routine products. Shampoo, hair mask, treatment, leave-in spray - there are many possibilities. But do these keratin products really work? The short answer is yes. Keratin is added as an intensely potent ingredient to hair care products. However, they won't offer the shocking 180-degree improvement that a salon keratin treatment can, but a good quality product can still make a noticeable difference in the look, feel and general health of your hair (follow our top recommendations listed below). In addition, they're safe and easy to use at home and also there is a much wider offer on the market. Keratin products are also remarkably affordable, unlike keratin straightening treatment. For example
Keratin shampoo is not the only option - keratin is also found in styling aids like mousse and hairspray. Using styling products with keratin also helps to provide the hair with optimal protection against moisture loss. What's more, you will also enjoy the ease of achieving excellent styling results. For example CHI Keratin Flex Finish Hairspray, Oribe Gel Serum. Keratin technology is also used by famous steam system Steampod by L'Oréal Professionnel.
All these products may contain liquid forms of keratin (obtained from wool of sheep), which are identical to the natural keratin found in human hair. In the composition is referred to as "Hydrolyzed Keratin". Some products contain a mixture of amino acids (the building blocks of keratin) instead of hydrolyzed keratin. They can better penetrate the hair and work from within. As a result, these products have the same mission: to work continuously and gradually to strengthen the keratin structure and keep the hair healthy.
The Best Keratin Hair Care Products
Today, almost every professional haircare brand has at least one keratin line. This haircare is usually intended for the regeneration and reconstruction of dry and damaged hair or for smoothing of frizzy and unruly hair. We've selected the best products that the market offers: