Why blonde hair turns yellow or brassy? What to do about it? We know how to keep a beautiful blond color for as long as possible. In summer, in winter, anytime!
Every blonde demonstrates the truth to us that keeping a beautiful blond color is not easy. Blonde, silver or white hair tends to get yellow or brassy. Luckily, there's plenty you can do at home to beautify your blonde hair and neutralize warm tones. One of this is purple shampoo.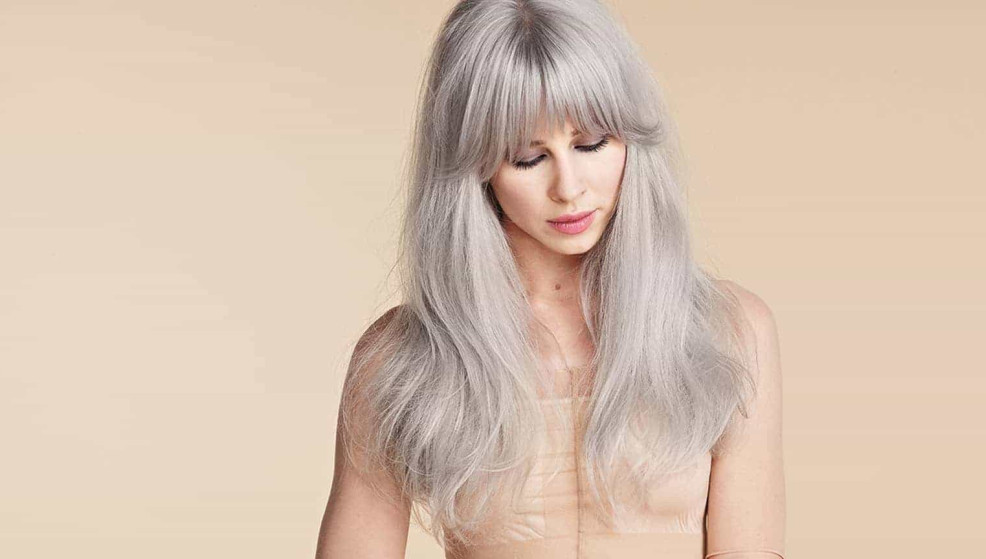 Why Blonde Hair Turns Yellow or Brassy?
To explain this, we're going to get a little technical. Just a little. First it's important to understand that everyone's hair has warm tones within. You may not see it, but it's there. These warm tones often appear when lifting hair. This is particularly true where the hair is dark, containing a higher amount of pheomelanin. Darker hair has red to brassy tones and lighter hair has golden to yellow tones. It is why your hairdresser usually uses neutralizing toner after dyeing.
But that is not all. Sorry. The dyed hair likes to go back to the brass yellow. In summer it is the worst. Meet, these are your biggest enemies of beautiful blond manes - sun, air, smog, chlorine, salt and, of course, hard water. And when hair color is exposed to oxygen, from the sun or even the air, it begins to fade and tends to reveal the underlying warm pigment in your hair. That's why blondes need purple shampoo, which is such a "little toner".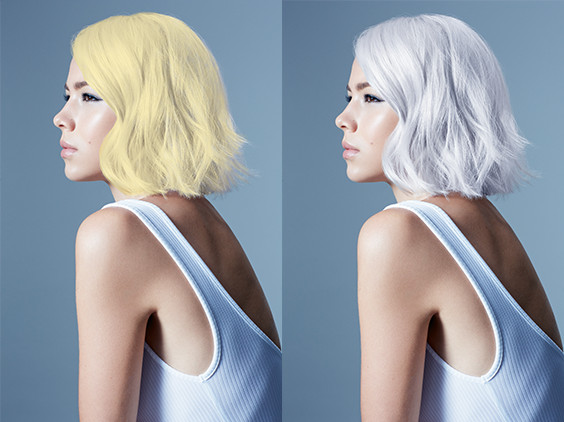 What is Silver Shampoo?
Silver shampoo is a special shampoo that has specific purple to dark blue-violet pigments. It's used to neutralize yellow, brassy tones. It looks a little scary when you first see it. But this shampoo doesn't turn your hair purple. Caution! Silver shampoo and classic shampoo are not the same. Purple shampoo doesn't not give hair hydration or nutrition. Therefore it is not suitable for frequent washing.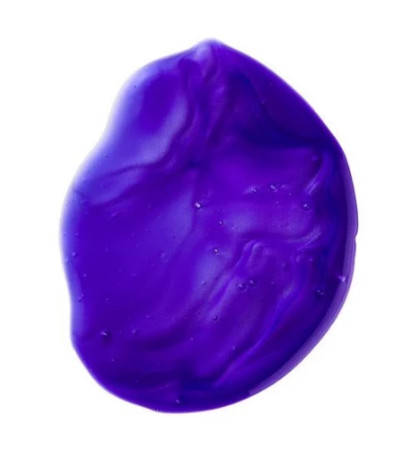 How Purple Shampoo Works?
Why is silver shampoo purple or blue? It's that simple. Purple works on simple principles of color theory (maybe you remember the color wheel from our articles about Hair Color Numbering). So, if you take a look at the color wheel, purple is the direct opposite color of yellow. This means purple and yellow cancels one another out. Therefore, purple shampoo has no effect on other shades of hair.
Each level of color (lightness/darkness of natural hair) has its characteristic pigments. Darker hair has more brassy or orange tones. Find orange and its opposite is blue. That's why shampoo for cool brunettes is blue.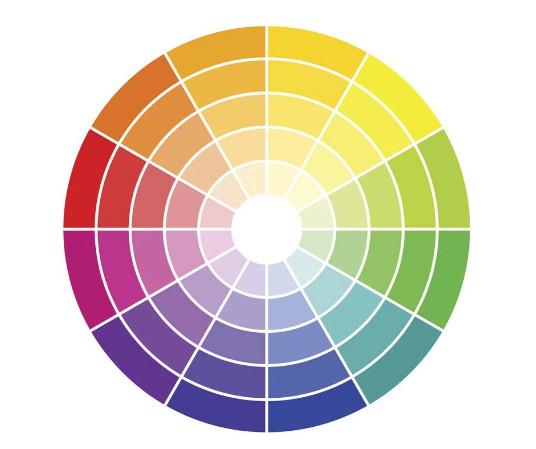 How to Use Purple Shampoo?
First of all, keep in mind that purple shampoo doesn't replace your usual shampoo and is not designed for everyday hair washing. Because there is such a thing as too much purple. If you start to notice a purple tone in your hair, put the purple shampoo down! We recommend using silver shampoo once or twice a week and for no more than 5 minutes. More than five minutes of use can lead to the transferal of violet pigment. However, the time is different to the silver shampoo brand, desired result, quality of hair and degree of yellowing/brassiness. Beware! Damaged, brittle and porous hair has a greater tendency to be purple than healthy hair. Always follow the instructions on the packaging.
If you wash your hair more often than that, alternate between silver shine and your regular shampoo. You can also mix the purple shampoo with your regular shampoo to add some of the violet pigment into daily hair-care routine without any risk of going overboard. You can also rotate a silver shampoo with other shampoo for blondes or finer silver shampoo (e.g. Milk_Shake Silver Shine Light Shampoo or TIGI Bed Head Serial Blonde Purple Toning Shampoo).
Are you planning to dye your hair? Watch out here! Do not use shampoo at least a week before visiting the hairdressing salon, it could affect the coloring result.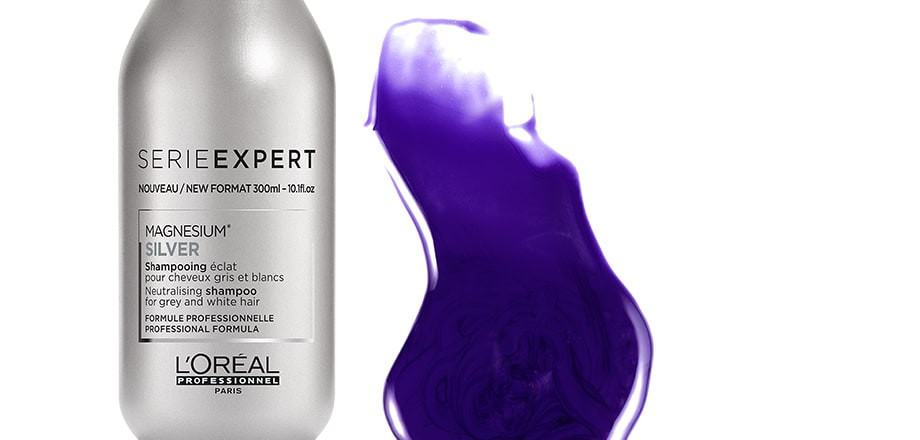 How to Remove Yellow Tones from Blonde Hair?
1) Use silver shampoo as a normal shampoo
Before application, wash your hair with warm water. Warm water will provide better absorption of purple pigments.
If your hair is dirty, use clarifying shampoo before applying purple/blue shampoo.
Massage silver shampoo thoroughly into your damp hair.
Rinse well after 2-5 minutes (depending on shampoo brand, hair type and desired result).
Finally, use a conditioner and/or mask as usual. Do not skip this step!
2) Use silver shampoo as a pre-shampoo treatment
For more severe brassiness, try this alternative method:
Apply shampoo to dry hair before washing.
Processed for 10-15 minutes, sometimes longer (depending on shampoo brand, hair type and desired result).
Rinse well and wash your hair as usual and use a conditioner and/or mask.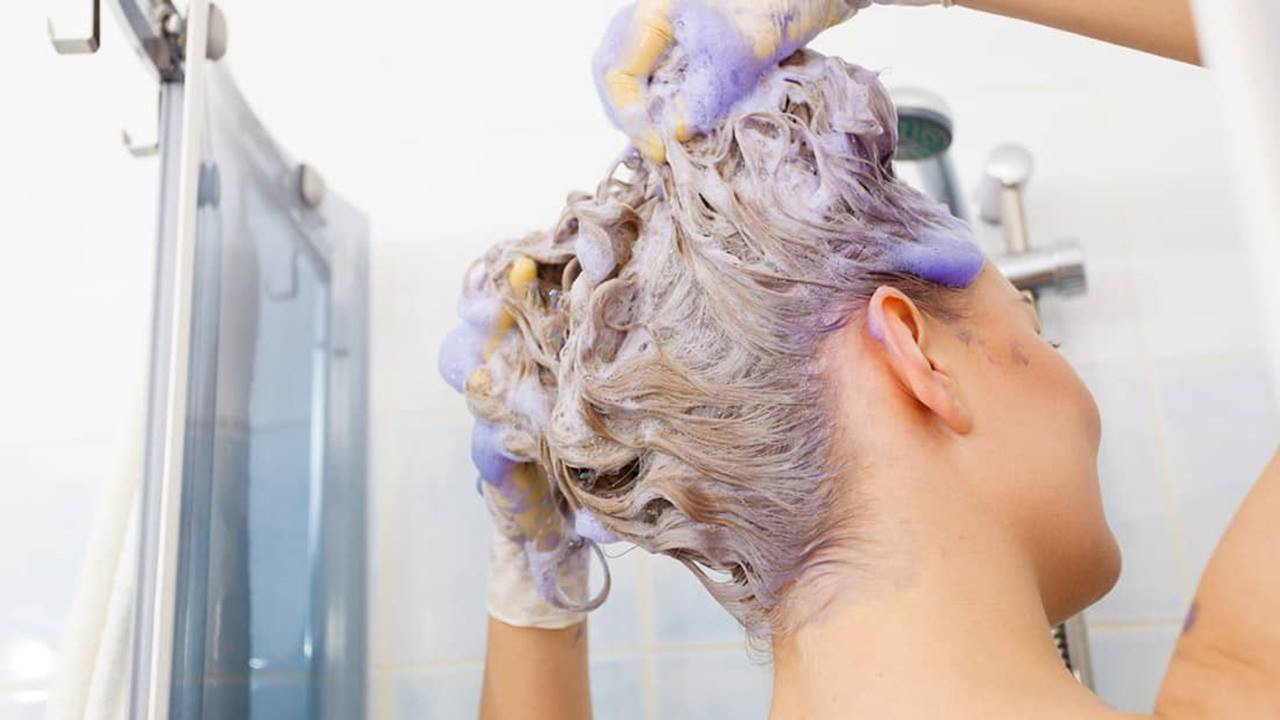 What about non-dyed hair? Will a purple shampoo works?
Redken Artist Jaclyn Harwood says that these undertones can also be caused by things like sun, hard water or heat styling. For this reason, purple shampoo is not just for color-treated blondes. A common example is the grey hair of mature women who often struggle with yellowing. Although silver shampoo does not lift natural hair, it can change their tone and give them a cooler ice color. The most popular products for natural blonde hair (not only) is Alcina Pastell Spray Ice-Blonde. This is a pigmented color that does not remove warm tones, but only covers the hair with a cold color.
Other great products for silver hair
Silver shampoo doesn't work right? Or it doesn't suit you for some reasons? Don't worry. We have a lot of other products for beautifying your blonde mane:
Toners and washable colors with ice effect
Colouring foams or silver sprays with a neutralizing effect
Other haircare products
Say goodbye to yellow hair and say hello ice blonde hair!