Enrich your cosmetic equipment with news that only arrived at cosmetics market a few days ago. We have selected for you the greatest hits such as Curl Manifesto, Blondme, Blond Studio, Egyptian Wonder and more!
The wave of the pandemic did not stop the regular flow of spring news. Like every spring, this year in 2021, the cosmetics market offers us a lot of revolutionary innovations that should not be missed in your equipment. We will also introduce you to what is new in the hairdressing world. Let's us introduce you the best spring news.
Kérastase Curl Manifesto
Every woman with curly hair envies women with straight hair. And it's not just because they crave something they can't have, as is already the case with us women, but it's mainly because the treatment of straight hair seems to be much easier. On the other hand, taking care of the curly or wavy hair in the morning and getting it into a representative form can really be tought. But from now on, everything changes! Kérastase introduces Curl Manifesto, thanks to which you will fall in love with your curls again.
Kérastase realizes that curly hair types are much less manageable due to its specific texture and more prone to breakage and dryness. That's why Kérastase created the Curl Manifesto products, which are formulated to provide hydration, strengthening, definition and enhancement of waves without burden. Kérastase research teams have brought together the best ingredients: Manuka honey and Ceramides, which will take care of the beauty of all types of wavy, curly and afro hair! In addition, thanks to the modular system, you can adjust your hair routine tailored to your curls. #MANIFESTYOURGREATNESS
Paul Mitchell Tea Tree Lavender Mint Curl
However, we are not done with the news for curly hair. Also series Tea Tree Lavender Mint from Paul Mitchell has grown with new products for curly and wavy hair, which help tame your hair, provide it with the necessary moisture and leave it healthy and neat and tidy. WITH soothing scent.
Blond Studio Is More Sophisticated!
A complete line of lightening products Blond Studio from L'Oréal Professionnel is gradually changing! Newly offers: clearer packaging, more sustainable, 100% recyclable containers, new powder color (the higher the stroke, the darker the blue color) for better resolution in a bowl. The formula remains the same for all products.
A special novelty is the lightening powder with clay Blond Studio 7 Clay Lightening Powder specially designed for the increasingly popular balayage technique. The formula with 19% clay ensures an extremely adhesive texture and allows accurate drawing of balayage or highlights. Thanks to that, the balayage will go nicely by hand. Just a dream tool for your balayage.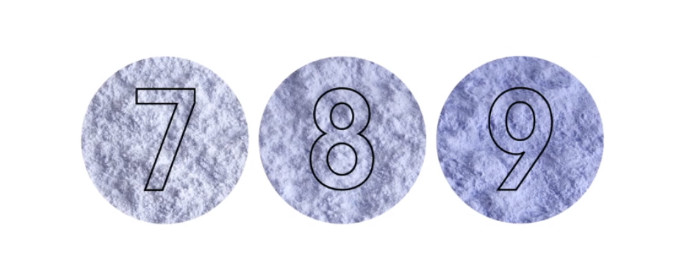 New Brand Egyptian Magic
A brand does not have to dispose of hundreds of products to be successful. The Brand Egyptian Magic is proof of that! Only one single product is enough for it to succeed, and that is one of the most recognized creams in the field of beauty: Egyptian Magic All Purpose Skin Cream. It is a unique cream with magical abilities and the recipe which draws inspiration from ancient Egypt and combines only six natural ingredients into one unique recipe. The result is a 100% natural product with moisturizing and nourishing properties that has become sought-after by many celebrities, professionals and even doctors. This cream has become popular with, among others, Madonna, Kate Hudson, Gisele Bündchen, Karolína Kurková, Cameron Diaz or Eva Longoria. You can use it not only as a moisturizer, but also after sunbathing, rashes, burns, acne scars, cracked lips, nail beds, stretch marks, eczema, psoriasis, baby sores, dried hair, insect bites and much more. So ideal product for travel or vacation if you want to save space in your suitcase.
Redken Changes Its Face!
Professional hair cosmetics Redken changes its face and offers a new scientific packaging design to better match their hair philosophy based on a scientific principle. It is the alpha omega of this hair care to this day. The main DNA, mission and the pillars of the Redken do not change, your favorite formulas remain the same, on the contrary - the Redken brand is now even more scientific and professional. Revolutionary packaging design not only underlines the scientific and professional side, but moves the brand forvard with new sustainability commitments. Now all packaging is made from 100% recycled plastic and each bottle has:
NEW SHAPE inspired by a laboratory container.
NEW LABEL, on which customers will find simplified instructions for use for all hair types and problems.
PERCENTAGE OF EFFECTIVE INGREDIENTS, which emphasizes the importance of a balanced pH for healthy hair.
NEW IMPROVED CAP, which is safer and tighter.
However, the reconstruction of the brand also has bad news for those who liked the following products: Nature + Science, Diamond Oil, All Soft Mega and Curvaceous. These products have been withdrawn from sale without compensation. So you have last chance to buy them.
BlondMe Renovation
BlondMe doesn't need to be introduced in detail. These are very popular and sought-after products that care for blonde hair so that despite the difficulty of the lightening process their first-class quality is maintained. Schwarzkopf knows this very well, and thus constantly strives to improve its new series. Since 2021 all products BlondMe contain the new 3D Bond Creation technology, which connects internal hair bonds by creating a three-dimensional network inside the hair fiber. Thanks to the third dimension, there are hair ties denser and stronger than previous bonding technology. A novelty is also a clearer division of product lines into:
Color Enablers
Take coloring to the next level! Schwarzkopf Professional is new and partially refurbished comprehensive range of products Color Enablers for improvement of dyeing service so as to offer clients better hair quality and longer-lasting hair color without endangering the coloring result. With the Color Enablers products they will make all color service more pleasant, easier and safer! It supports colorists at all stages of dyeing service.
Milk Shake Direct Color
Pink, purple or blue? You also want to try an interesting hair color with the arrival of summer and warmer weather? If you only want to temporarily change or revive your hair color with easy application without the need for a developer, then a novelty Milk Shake Direct Color is the perfect solution! It offers 20 mixable shades for recovery, intensification, tinting, correction or color change that lasts on average 8-10 washes. It is 100% free of ammonia and peroxide, so it does not disturb the structure of the hair, on the contrary, it nourishes the hair and gives it softness and shine. And what do we think is the best thing about it? Its scent! It lends hair addictive fruity and exotic scent, making it completely different from other hair colors that usually do not smell nice. Well, just the perfect product for the summer