As the seasons change and the weather warms up, many of us start thinking about cleaning and decluttering our homes. But have you ever thought about a spring skin detox that would refresh your skin after the demanding winter months?
Winter weather can leave your skin dry, dull and congested. Indoor heating can also strip the skin of its natural oils, leaving your skin dehydrated and prone to breakouts. Now that the sun has returned, our skin care routine should have a clearly defined goal: skin detox, hydration and protection against the first sharp, spring rays. Spring detoxification of the skin will help you remove accumulated toxins, pollutants and dead skin cells and restore its natural radiance.
In this article, we have summarized 5 simple ways to prepare your skin for spring. Ok lets go!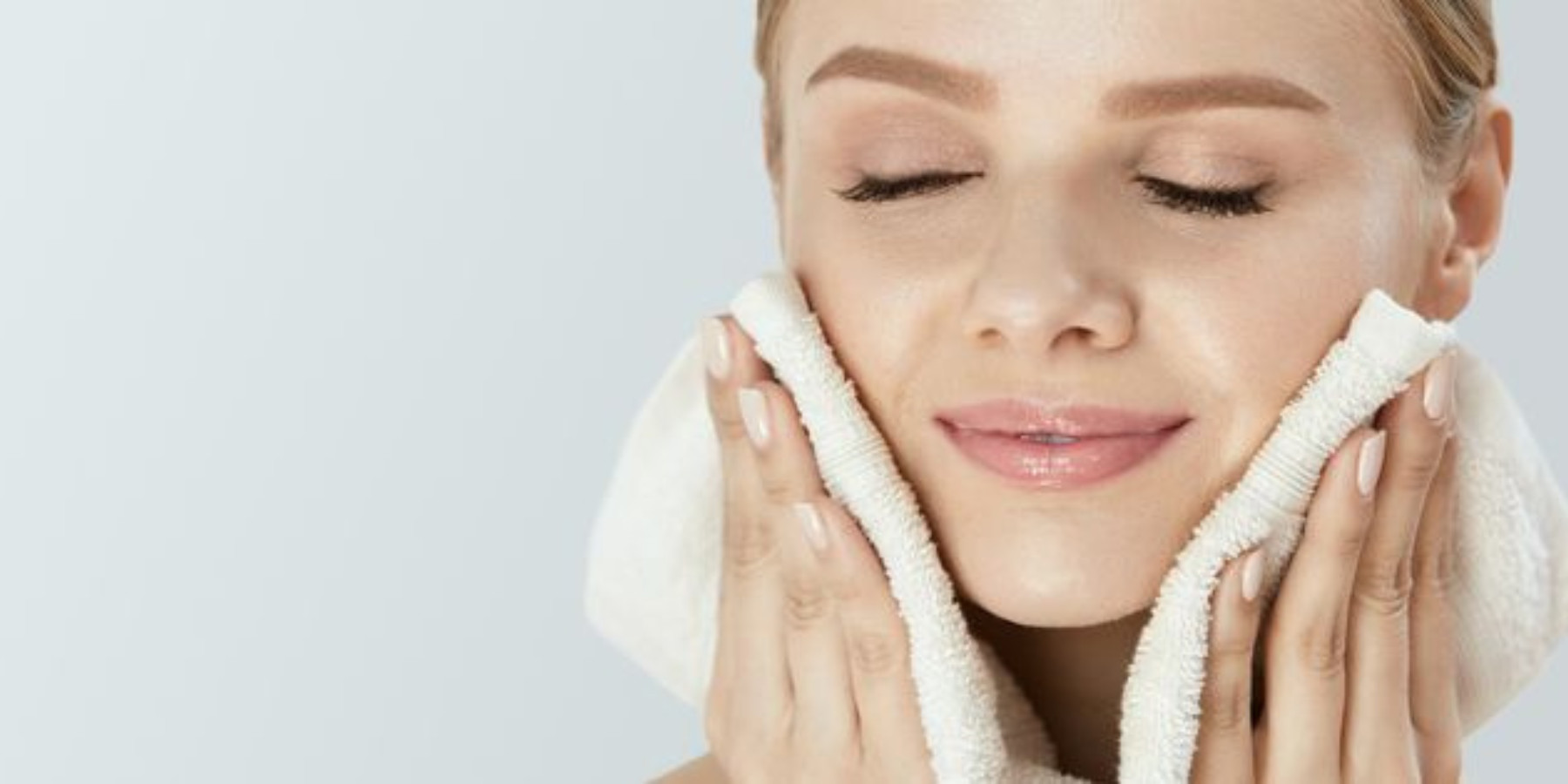 1) Spring skin peeling
If your skin is dull and dry after a long winter, it's time to focus on skin peeling. Only exfoliation is the key to removing dead skin cells from the skin's surface to reveal newer, healthier cells underneath. In addition to improving the appearance of the skin, it helps to strengthen blood circulation and stimulates the formation of new skin cells.
Try using a gentle skin peeling with a strengthening fruit combination with kiwi once a week Korres Kiwi Gentle Exfoliating Scrub. It effectively cleans the skin without drying it, softens and tightens the pores, and also removes dead skin cells without irritating the skin.
2) Cleansing and toning the skin
With the change of season comes changes in your skin. With the warmer weather, more spring skin problems can appear, such as blackheads, redness or increased acne and pimples. To prevent these problems, cleanse your skin twice a day and treat your skin with professional products from our skin cleansing and toning range.
For skin cleansing, try the popular gentle cleansing milk Babor Cleansing Gentle Cleansing Milk for dry and dehydrated skin. It is also suitable for skin with a lack of lipids, stressed and sensitive. The contained panthenol and ginger soothe redness, and the apple water pleasantly refreshes. The extract of apple, lemon, Aloe Vera and broccoli gently and at the same time deeply cleanses the pores, soothes sensitive and reddened skin, leaves the skin refreshed, revitalized, pink and protects against the effects of stress and lack of lipids. Achieve clear skin in the most gentle way.
For skin toning we recommend the hydrating tonic Babor Cleansing Thermal Toning Essence with water from the hot thermal springs in Aachen. Rich in minerals and trace elements, it intensively and effectively soothes redness, supports the function of natural skin barriers and leaves the face hydrated and fresh. It contains soothing Aloe Vera and thermal water from Aachen, which supports the even appearance of the skin.
3) Hydration of thirsty skin
Could your skin be thirsty too? Yes! Hydration is always important, but it's even more important to change your favorite moisturizer with the seasons. During the winter you probably used a thicker, richer cream, but the arrival of spring means it's time to switch to something lighter. Choose a light refreshing skin cream that hydrates without clogging pores, while focusing on active ingredients such as hyaluronic acid.
If you are looking for a summer day cream, try Alcina Hyaluron 2.0 Face Cream, which says stop hydration, thirst has no chance and moisture instead of wrinkles. Or choose caviar cream containing hyaluronic acid and Aloe Vera Diet Esthetic Caviar Cream, which deeply hydrates and restores skin elasticity, regenerates it and strengthens facial contours.
4) Skin brightening face mask
When it comes to the gentlest step in skin care, it doesn't beat a face mask. Face mask is an ideal way to keep individual skin problems under control.
Morning refreshment. This is how you can describe a face mask that will save your dry skin. This heavenly, hydrating and textile mask provides a high concentration of active ingredients to hydrate and revitalize your skin. Payot Water Power Mask intensely hydrates and revitalizes within minutes. It soothes dry and tense skin and gives it a feeling of freshness and comfort. On the contrary, it hydrates, strengthens and soothes problematic and irritated skin thanks to bamboo extract.
Watermelon... a popular summer fruit that is tasty, refreshing and rehydrates the body, thanks to its rich supply of water, vitamins and micronutrients. But what if we told you it's just as good for your skin? Meet the Kores Revitalizing Watermelon Face Mask! Korres Watermelon Revitalising Mask is a great solution for refreshing dull skin. It contains 92.50% ingredients of natural origin and is also completely Vegan. Contains watermelon for its antioxidant and moisturizing effects. Hyaluronic acid, in turn, has light rejuvenating effects, and macadamia and almond oil together with provitamin B5 maintain skin elasticity and hydration. An instant feeling of freshness and long-lasting hydration, that's the mask from Korres!
5) Skin sun protection
Dermatologists repeatedly advise us to use SPF cream every day - yes, even on cloudy days - yes, even when we're indoors. Yet many of us skip this crucial step in skin care, which is not only key to maintaining happy and healthy skin, but also to preventing premature signs of aging.
From our sun cosmetics, try a skin cream with mineral protection factor SPF 30 for every skin type and tone: Dermalogica Invisible Physical Defense SPF30 soothes the skin and reduces signs of redness and dryness caused by UV radiation. The 100% absorbable, ultra clear formula blends perfectly with any skin tone. Say goodbye to the thick, white cast that SPF creams leave behind!
Unless you spend days locked inside a building, you should apply sunscreen every day. Although you may think that sunscreen is only necessary in the summer, this is not the case. The first spring sunshine is very very sharp, so you should start using it now (if you haven't already). Sunscreen not only protects from the sun, but can also protect your skin and complexion from the aging process. Apply sunscreen to your face, neck, chest and arms to cover all areas. And when you're out in the sun, don't forget to wear a hat 😊.
In conclusion, it should be said that a regular and balanced diet is also important, with enough vitamins and nutrients from fruits, vegetables, nuts, legumes and fish. What we add to the body in the form of food affects the quality of our skin. No nourishing moisturizing cream can save our skin if we do not supply it with the necessary substances from the inside.