Goldwell Elumen Color Hair Color
Hair color Goldwell Elumen.
High-performance oxidant-free hair color
For extra luminous, shining and lasting hair colors
without ammonia, without ammonia-odor, non-oxidative and gentle for the hair.
Color remains strong even after 10 shampoos.
Technology
It is remarkable technology makes elumen a physical color, which means that it works entirely without oxidizing but still achieves spectacular and long-lasting color results.
Magnet effect
A coloring process that eclipses conventional technologies: the Elumen magnet-effect creates a new dimension of intensity and durability. Intensive Elumen pigments are physically drawn deep inside the hair where they are anchored securely to produce amazingly intensive and remarkably long-lasting color results.
Repair effect
More than just a color: the Elumen repair-effect creates immaculate brilliance and shine. Like an impure diamond, porous areas of the hair diffuse the light making the hair appear stressed and dull. Elumen fills the porous areas inside the hair and improves the hair structure to reflect light perfectly.
How to use
1 PPREPARE
Brush Hair to detangle. Hair should be Dry or Towel dried.
Use Elumen Prepare after highlighting/ highlifting service or as a precolor treatment for damaged hair.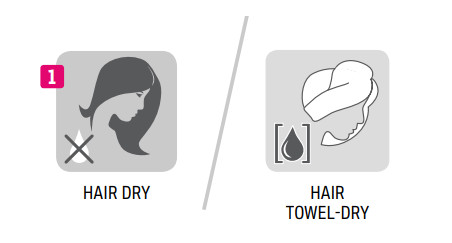 2 APPLICATION
Prepare single or multiple-shade formula in color bowl, Elumen Shade bottle, or Elumen mixing bottle.
Attach nozzle or comb attachment as needed. Apply color to hair.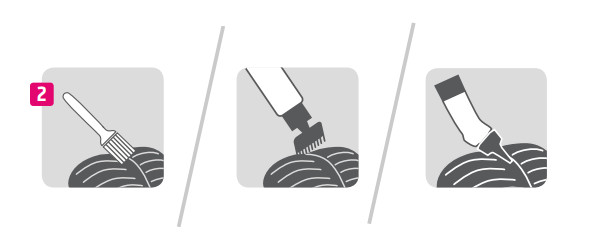 3 DEVELOPMENT TIME
Process with heat for 20 minutes
Process without heat for 30 minutes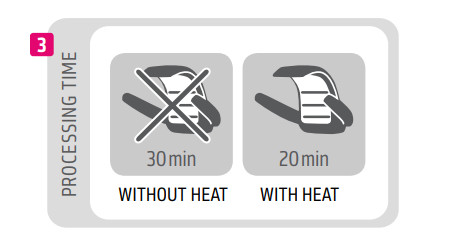 4 WASHING
After processing is complete, rinse with water and then shampoo two times with Elumen Wash.
Towel dry thoroughly.

5 CARE
Evenly saturate the hair with Goldwell Elumen Lock, comb through and process for 5 minutes.
Rinse thoroughly and condition with Elumen Care or Elumen Treat.