Argan oil - the king among oils. Just a few drops and it turns your hair into a gem. Discover the secret of this extraordinary hair oil.
There are various hair oils, castor, jojoba, marula, and more, but only one is the king of all hair oils - argan oil. It is not for nothing that many traditional beauty secrets are based on argan oil, which for centuries has helped the health and beauty of the skin and especially the hair - which is probably the reason why it earned the nickname "liquid gold". Wondering what argan oil can do for your hair? A better question might be, "What doesn't he know?"! Read on to find out what the secret of argan oil is, how it benefits the hair, why it is one of the most expensive oils in the world, how to recognize quality argan oil for hair, and how to use it correctly.
What Is Argan Oil?
Argan oil (INCI:Arganosa Spinosa Kernel Oil) belongs to the most expensive and rarest oils in the world. It is obtained from the fruits of the thorny argan tree (Moroccan argan tree) found only in Morocco and the westernmost Algeria, which is why it is sometimes called oil from Morocco. Its limited availability, demanding processing method, high content of active substances and golden color earned it the name "Moroccan gold". The beneficial effects of argan oil are known all over the world, it has become very popular as a main component of skin and hair cosmetics for its significant moisturizing and hydrating effects and also thanks to the fact that it can replace several cosmetic products at once.
Depending on the method used, two types of argan oil can be obtained: food grade or cosmetic. The cosmetic argan oil we are talking about here is prepared from unroasted kernels, has a golden color, liquid texture, indistinct smell and is intended for application directly to the skin or hair or as an ingredient in other cosmetic products. Argan oil is composed of unsaturated fatty acids (80%), mainly oleic and linoleic acids, and saturated acids (20%). It is rich in antioxidants (vitamin E and polyphenols), which helps to hydrate hair and skin, prevent moisture loss and neutralize free radicals, protect against UV radiation, and thus prevent cell degradation and slow down their aging. In the cosmetics industry, argan oil is also used in the treatment of skin diseases, eczema, acne, and burns.
Why Is Argan Oil a Miracle for Hair?
Are you wondering what wonders argan oil can do for your hair? A better question might be: "What miracles can't he do?". Argan oil has beneficial effects on hair from the inside and outside. Hydrates, moisturizes, adds shine, protects against breakage, improves elasticity, protects against humidity, regulates oiliness, neutralizes free radicals and much more. However, its greatest benefit is its unrivaled moisturizing effect on the hair!
Here are the biggest benefits of argan oil for hair: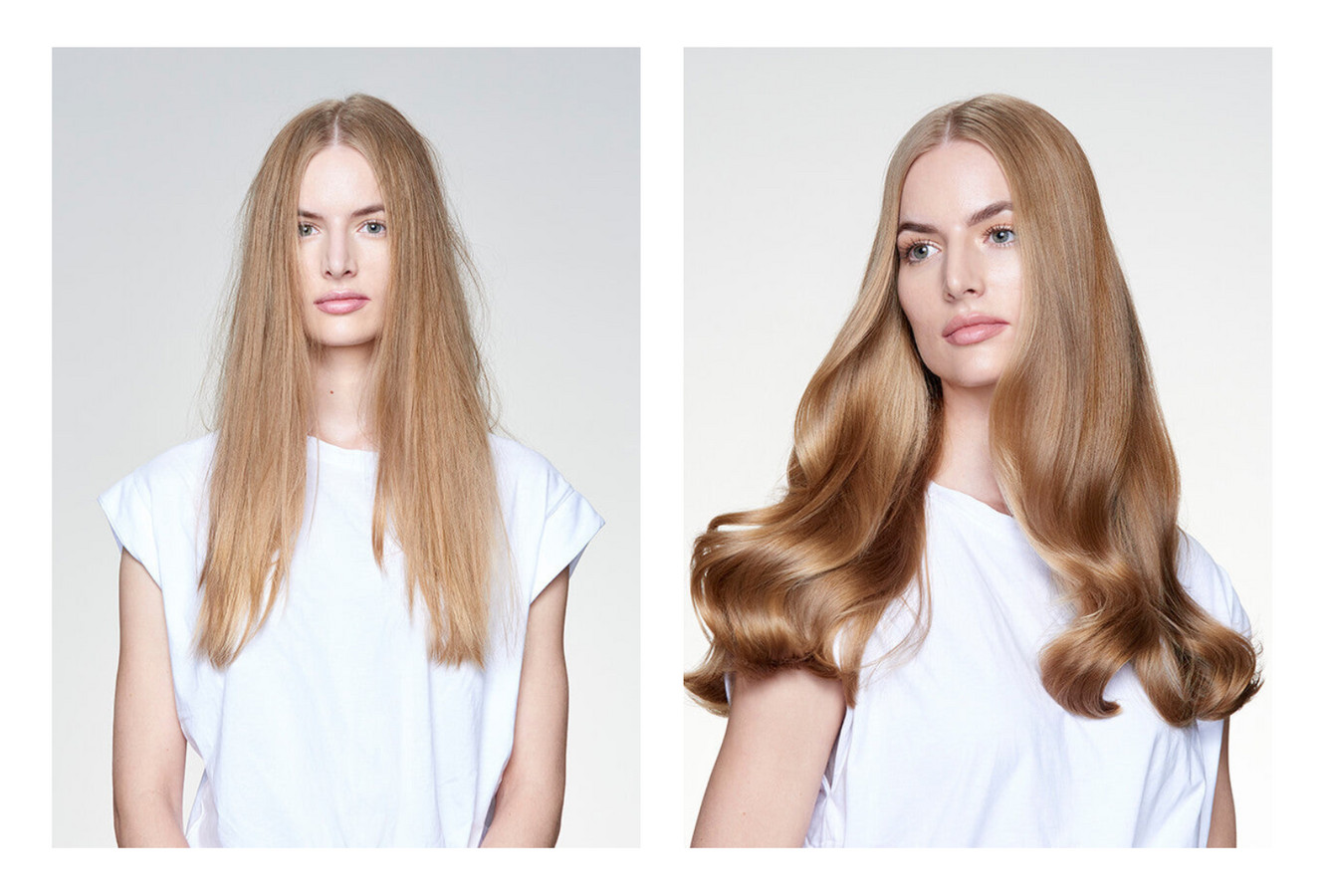 Argan Oil & Hair Type
Argan oil can generally be used on most hair types, but you may need to apply it differently or use a different type of argan oil depending on your needs. 100% pure argan oil is ideal for thick, curly or thick hair types. What about fine hair? If you have fine hair or hair that tends to get oily, 100% pure argan oil could weigh your hair down unless used sparingly. However, sometimes it is difficult to estimate the right measure. But don't worry, that doesn't mean you can't use argan oil at all. It's just that you will probably be more comfortable with a lighter composition of oil elixirs containing argan oil (eg Milk_Shake Argan Glistening Oil, Maria Nila True Soft Argan Oil or a lighter version of the iconic argan oil treatment Moroccan Oil Treatment Light).
How To Use Argan Oil?
Now that you know how argan oil benefits your hair and what type it is suitable for, let's now explain how to use it so you don't waste a drop of it! There are many ways to use argan oil on your hair. It is wonderful as a hair mask, leave-in care, pre-shampoo care, heat protection or styling product. It is up to you how you use the benefits of argan oil. But remember one thing. Although you might be tempted to cover yourself in it from head to toe, don't (remember: it's not cheap), a few drops really are all you need. Start with a smaller amount and add gradually.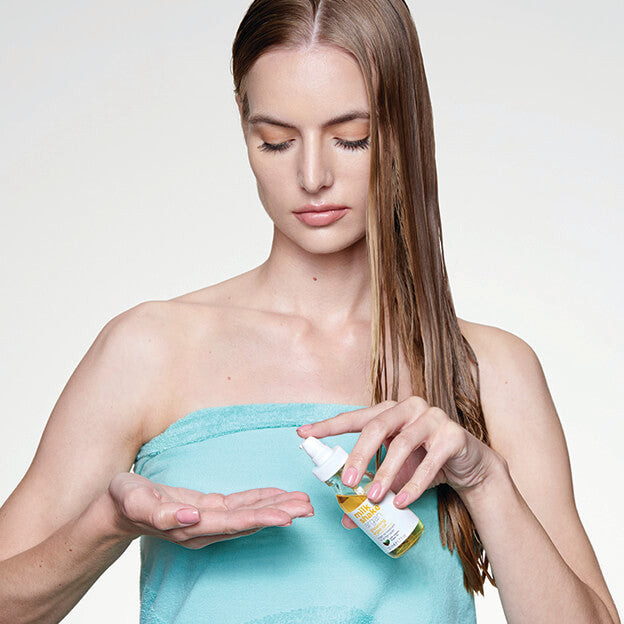 How To Recognize High-Quality Argan Oil?
Argan oil is praised by everyone as a miracle in hair care, but how do you know the good one? For 100% pure oils, look at the color (it should have a golden tint if it is too light, it was probably mixed with other oils), smell (should have no distinct smell, practical almost none or just slightly "nutty") and label (as 100% argan oil). The price can also tell you. This is because argan oil is quite expensive, although you can find cheaper versions, they probably won't be good quality, and quality is key to getting the most out of its hair benefits.
When it comes to using the oil in shampoos, conditioners, and other hair products, you'll know if argan oil is the star of the product if it's listed as one of the first ingredients on the label.
The Best Hair Care with Argan Oil!
Are you ready to incorporate argan oil into your hair care routine? Here are popular argan oil hair products to add to your wish list. You can choose either 100% pure argan oil, which has multifunctional effects and can be used both on hair, skin and body, or hair oil, which is based on argan oil, but also contains other ingredients. The last type are various hair products, such as shampoos, masks, conditioners, etc., which are enriched with argan oil.
1) 100% Pure Argan Oil
Looking for affordable, high-quality argan oil that you can use for anything? The following oils contain only 100% pure argan oil and can be used for all your beauty needs. Use it during your hair care routine and try to incorporate it into your skin care routine as well.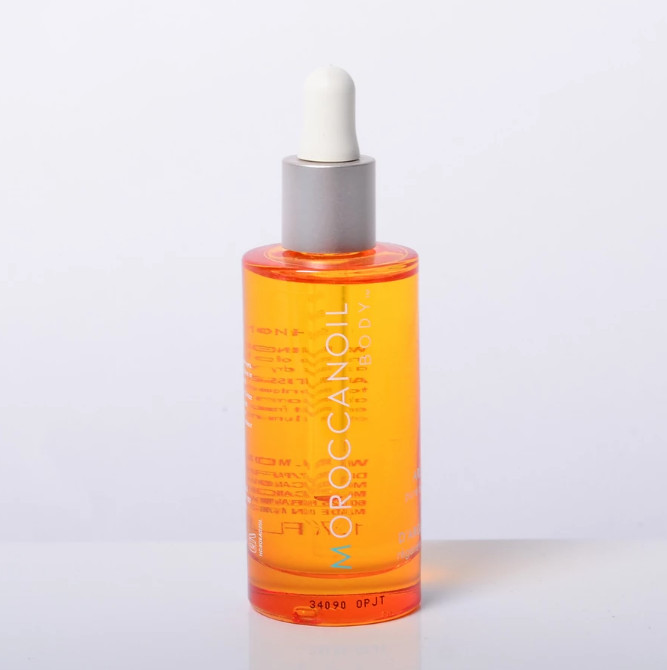 2) Hair Oil With Argan Oil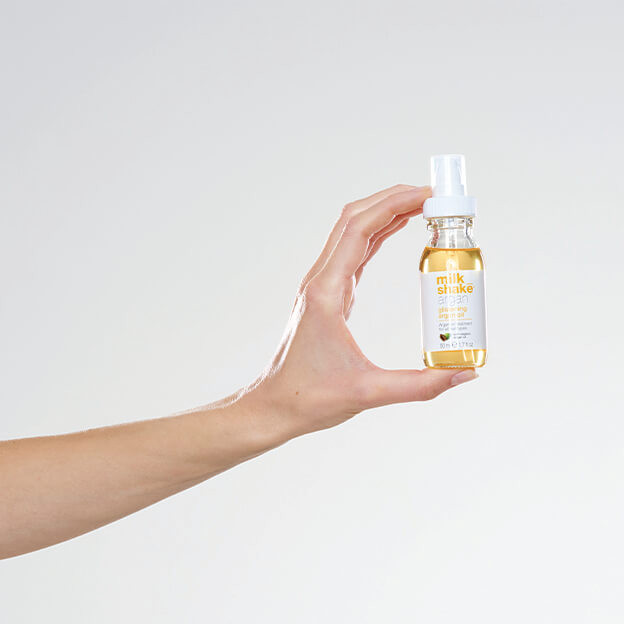 3) Hair Care with Argan Oil
a key ingredient in the Elixir Ultime and Aura Botanica lines.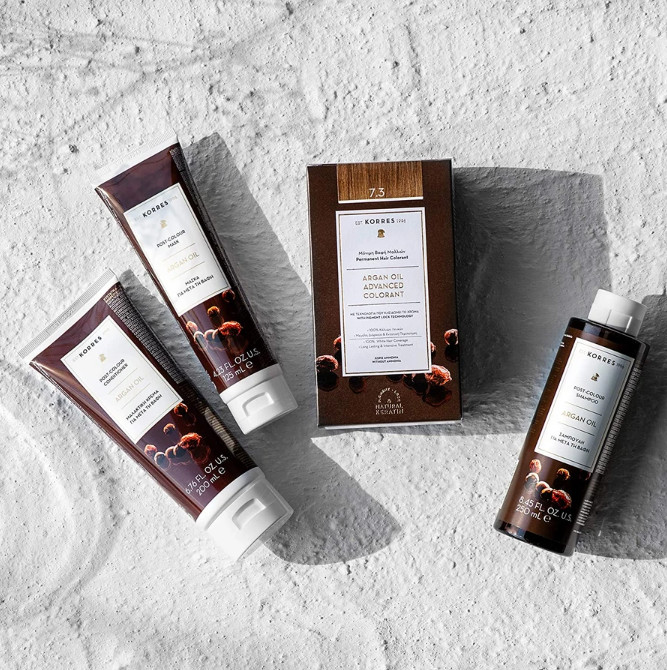 So whether your goal is to maintain the quality and health of your hair or do your best to repair damaged, brittle strands, almost everyone should include argan oil in their hair routine.