Hyaluronic Acid, Peptides, Collagen and more. These substances you may know from your skincare but they can also make wonders on your hair. How? Read more →
Hyaluronic Acid, Collagen, Q10, Peptides and more. These ingredients are contained in all of your favourite skincare products. But what if we would have told you that they can also make wonders on your hair? It's really true! Therefore at the Schwarzkopf Professional Laboratories was integrated the best skincare technologies into BC Bonacure products to deliver salon beautiful hair for every client, both in the salon and at home. But don't worry, it really doesn't mean that you would start using your skin cream on your hair.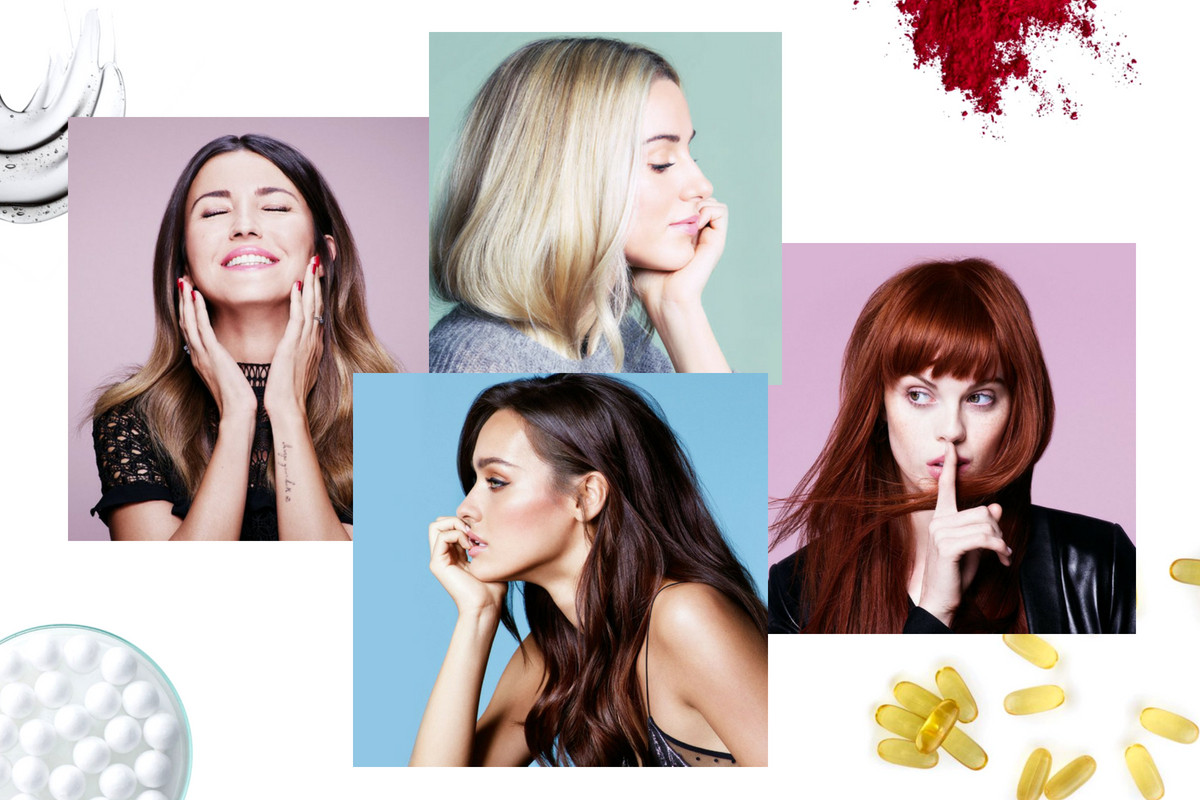 Skincare-Inspired Technology
BC Bonacure lines contain two basic technologies - Cell Perfector Technology and breakthrough Micellar Technology (for all BC shampoos), that probably began everything.
Cell Perfector Technology - replenishes damaged cells from the cuticle, fills gaps in the hair's surface and delivers strength, elasticity and healthy shine.

Micellar Technology - contains micelles that are mild surfactants and delivers excellent, yet gentle cleansing without stripping the hair of its natural moisture.
In addition, each BC Bonacure NEW is enriched with one ingredient that has proven itself and is commonly used in facial cosmetics. These substances work essentially on the same principle as you know from everyday skin care such as Hyaluronic Acid, Collagen, Q10, Keratin, optimal pH 4.5 and Peptides.
1) BC pH 4.5 Color Freeze for Zero Color Fade
The pH 4.5 is known in skin care to maintain a healthy and fresh skin appearance. Research has found that the longevity of hair colour can be vastly improved when hair is also kept at an optimal pH level. For this purpose, the BC pH 4,5 Color Freeze series has been developed. This range helps balance the pH level, freezing pigments deep inside the hair matrix to ensure long-lasting color vibrancy.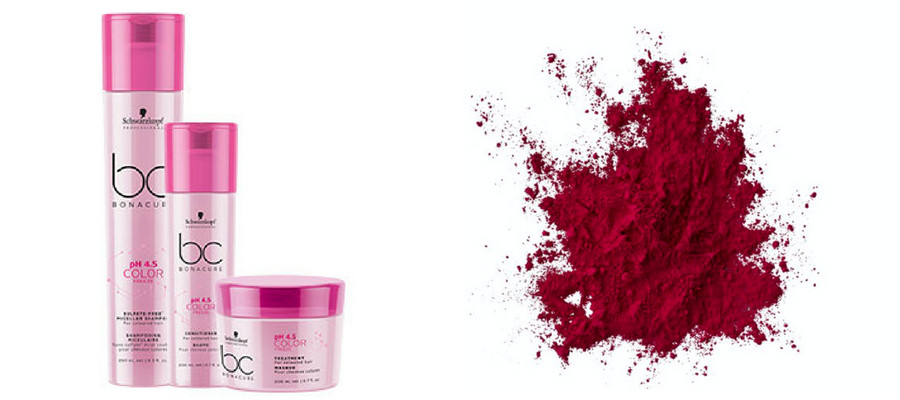 2) BC Peptide Repair Rescue Get Back 3 Years of Damage
The active ingredient of BC Bonacure Peptide Repair Rescue are Peptides that are known in skin care for their exceptional ability to improve skin elasticity. In hair care they works very similarly. They also improve hair elasticity, but especially work effectively to repair hair damage. Peptides are designed to reverse 3 years of damage in just one application! This advanced formula deeply nourishes, restructures, fills the gaps and protect the hair against breakage up to 95%. For soft silky feeling and healthy-looking shine.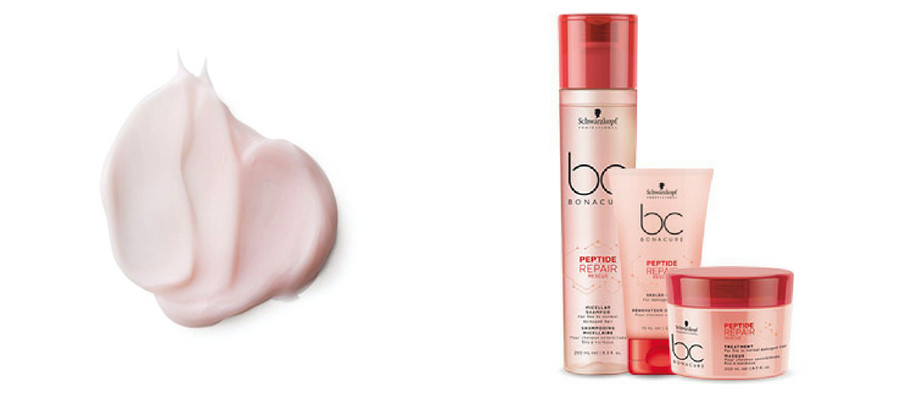 3) BC Hyaluronic Moisture Kick Quenches Thirsty Hair
When hair is dry, you can kiss goodbye to shine, elasticity and bounce. This is why hair in desperate need of moisture should be treated to BC Hyaluronic Moisture Kick. In the skincare, Hyaluronic acid is known for its excellent moisturizing properties. It's great for thirsty hair too! Hyaluronic technology rebalances moisture levels for long-term moisturizing, leaves hair nourished, supple, soft with improved elasticity and a natural shine.
4) BC Keratin Smooth Perfect Tames Unruly Hair
Keratin is the basic building block of cells that ensures proper skin function. It is therefore no wonder that Keratin is also used so widely in hair products. Now you can add Keratin to your hair with BC Keratin Smooth Perfect - the best choice for unruly, thick, coarse, frizzy and unmanageable hair. This range is designed to smoothing hair surface, sealing the cuticle and protecting the hair from heat styling damage and humidity. This makes your hair smoother, softer and 100% free of frizz and flyaways.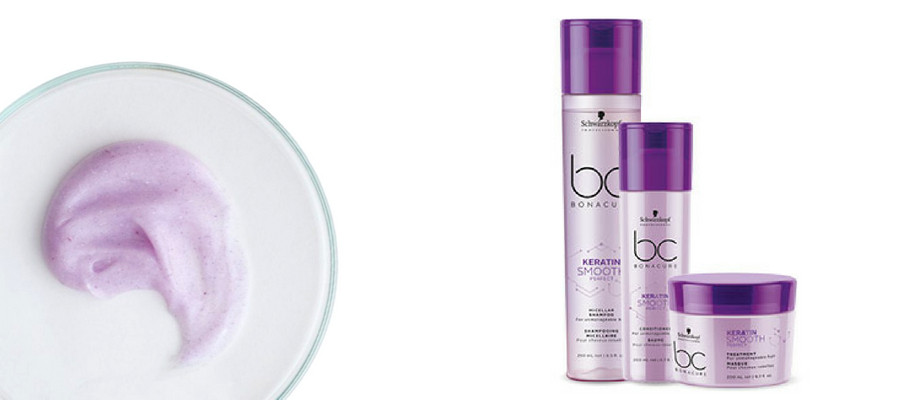 5) BC Q10+ Time Restore Knows How To Stop Time
Coenzym Q10 is known as the must-have skincare ingredient in the fight against ageing. But it's not limited to revitalizing just the skin – in haircare, it reactivates Keratin production in the hair bulb, for a rejuvenated, restored, plumped-up effect. Stop the time with BC Q10+ Time Restore - perfect line for fine, coarse or white mature hair.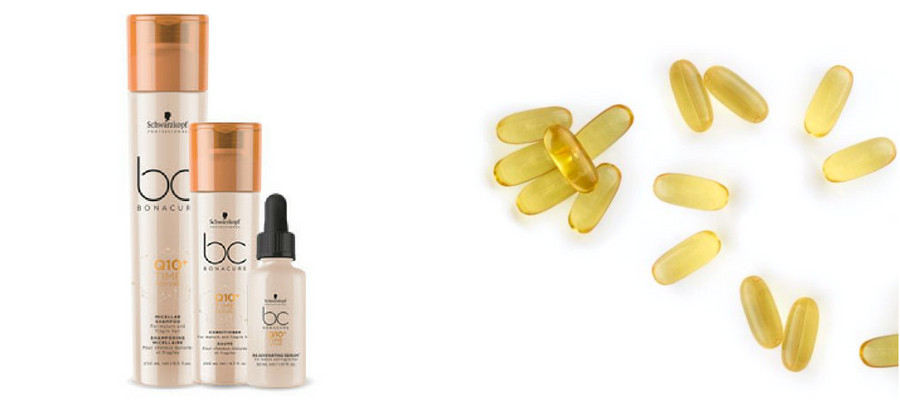 6) BC Collagen Volume Boost for 100 % More Volume
Collagen is a key component responsible for the elasticity, shape and strength of the skin. In haircare, Collagen is used for the unique ability to deliver lasting volume, fullness, lift and shape until further washing. Ensures 100% push-up effect for up to 3 days. Now with the BC Collagen Volume Boost, even the finest and weakest hair types can stop only dream about volume.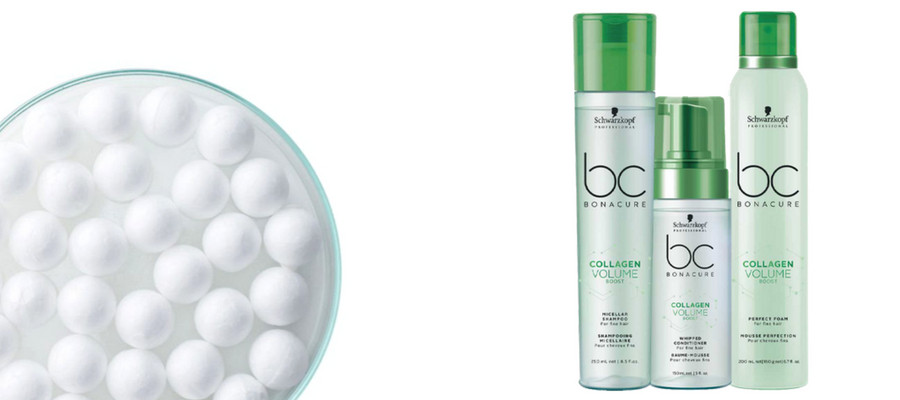 Get the best of skincare for your haircare → Schwarzkopf Professional BC Bonacure