Get ready for an enchanting journey to beautiful hair as today we unveil the winners of the Cosmopolitan Beauty Awards 2023 in hair care. These products not only provide care and protection to your hair but also deliver unique experiences that allow you to feel confident and beautiful.
Join us in exploring the world of "Hair Beauty," where innovation, science, and personalized care converge. Whether you're looking for products for rejuvenation, hydration, styling, or radiant shine, the award-winning products of the Cosmopolitan Beauty Awards 2023 will completely captivate you and elevate your hair to a whole new level.
BEST HAIR SHAMPOO
The selection of the best hair shampoos according to the Cosmopolitan Beauty Awards 2023 guarantees healthy and beautiful hair. These award-winning products offer a wide range of hydrating, nourishing, and protective shampoos that meet your hair needs. Give your hair the best care with these prestigious winners of 2023.
Shampoo for Colored and Damaged Hair
Did you know that metals inside the hair fiber can cause breakage and unreliable color results during coloring and lightening? You can prevent that with the Metal Detox range!
L'Oréal Professionnel Série Expert Metal Detox Shampoo proudly holds the title of the best hair shampoo at the Cosmopolitan Beauty Awards 2023. This breakthrough hair care contains a special molecule called Glicoamine, which can penetrate the hair fiber and neutralize metals, thus preventing hair breakage. As a result, your hair will be shinier, and your color will be more vibrant
Lightweight Shampoo for Weakened Hair
Having a large amount of hair on the brush is a nightmare for everyone. Up to 88% of women experience excessive hair fall during frequent brushing, blow-drying, or straightening. Nobody desires fragile hair. Beautiful, thick, and healthy locks are what we all want. Allow me to introduce the Kérastase Genesis range, specially created for fragile and weakened hair prone to breakage and hair loss due to excessive wear and tear.
Kérastase Genesis Bain Hydra-Fortifiant secured the second position at the Cosmopolitan Beauty Awards 2023. This shampoo is a perfect choice for those who desire to strengthen and hydrate their hair. Its unique formula targets breakage while providing strength to the hair from roots to ends. Genesis Bain Hydra-Fortifiant brings you hair care that reinforces, hydrates, and leaves your hair healthy and vital.
Shampoo for Hair Bond Strengthening
Are your hair weakened after salon services such as coloring or lightening? The Acidic Bonding Concentrate range introduces a complete transformation!
Ranking third, the most concentrated shampoo for perfect restoration, intense hydration, and color-fade protection is Redken Acidic Bonding Concentrate Shampoo at the Cosmopolitan Beauty Awards 2023. This shampoo with concentrated acidic bonding provides exceptional care for your hair. Its special formula helps to restore and strengthen the hair fiber while balancing the pH level of the hair. With Redken's Acidic Bonding Concentrate Shampoo, you'll achieve healthy, strong, and vibrant hair.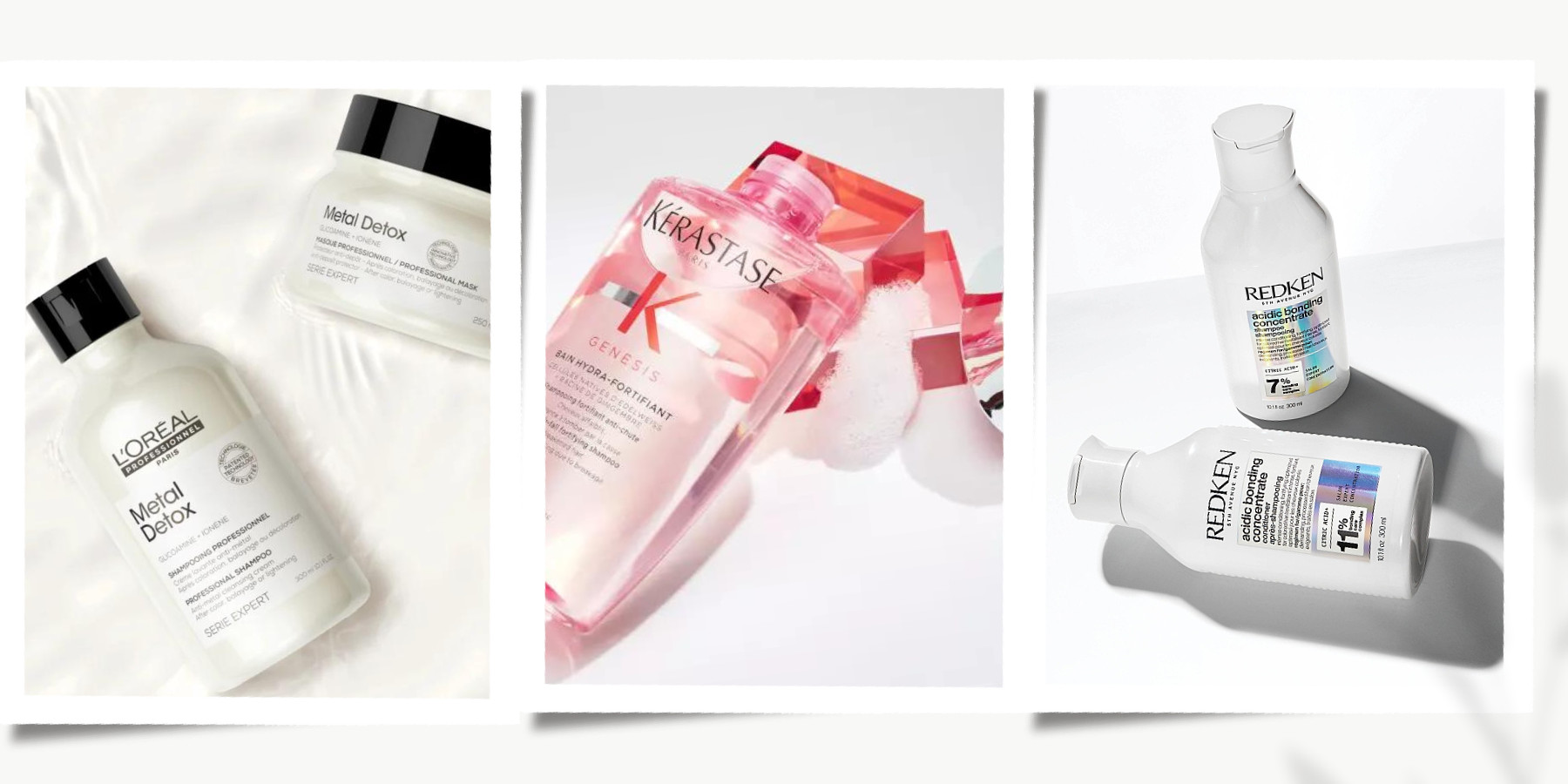 BEST HAIR OILS AND MASKS
The winners of the Cosmopolitan Beauty Awards 2023 in the category of hair oils and masks offer luxurious care and rejuvenation for your hair. These products provide hydration, nourishment, and leave your hair healthy and beautiful. Choose a winning hair oil or mask and treat your hair to perfect care. With these products, you'll achieve hair that is enchanting and full of life.
Luxury Beautifying Hair Oil
Discover the secret of a precious oil! Kérastase Elixir Ultime L´Huile Originale is a versatile beautifying elixir that visibly seals split ends and smooths the hair surface for long-lasting frizz protection for up to 92 hours. The hair instantly becomes softer, gains up to 8 times more shine, and dazzles with a luxurious scent that lasts all day. Now formulated with an enhanced blend of precious camellia oil and marula oil for an even more perfect and long-lasting effect. It's the ideal care for all hair types.
Concentrated Anti-Breakage Hair Oil
One of the main factors that can damage hair is the presence of metals in water. These metals can weaken the hair structure, cause undesired changes in hair color, and even worsen their overall health. This concentrated hair oil L'Oréal Professionnel Série Expert Metal Detox Anti-Deposit Protector Concentrated Oil, provides exceptional nourishment enriched with Glicoamine to combat the deposit of metal particles. By removing these particles, the hair is protected against breakage, the risk of color dullness, and promotes stronger hair appearance and shine. It also provides heat protection of up to 230°C. With its silky composition, this oil is ideal for all hair types and textures, ensuring high shine and satin-like smoothness.
Deeply Nourishing Mask for Hair Porosity
Every hair color is unique, and discerning users require customized care. Find your personal ritual with Kérastase Masque Chroma Filler. This filling mask with a rich formulation against porosity is developed for all types of sensitive or damaged colored hair and can easily adapt to medium to thick hair. This miraculous creamy treatment penetrates the core of the hair fiber to enhance strength, resilience, and fill porosity. The hair becomes healthier, nourished, and reflects intense shine, while color intensity is preserved.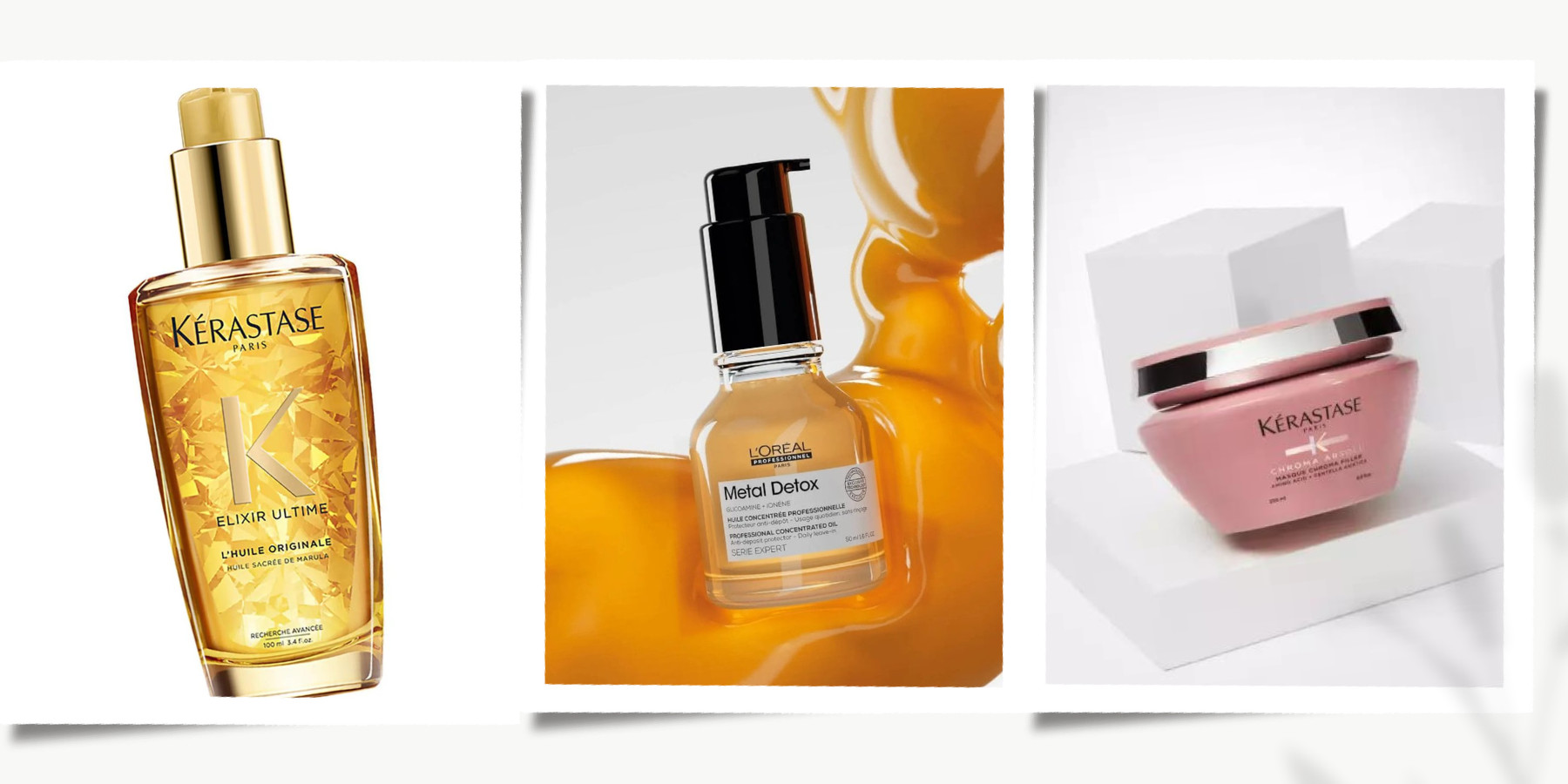 BEST STYLING PRODUCT
The winners of the Cosmopolitan Beauty Awards 2023 in the styling product category offer the best care and protection for your hair. These products will refresh and revive your hair between washes while providing effective heat protection during styling. With these winning products, you'll achieve a flawless look and the protection your hair needs.
Heat Protection Spray
Don't let your hair suffer from blow-drying or straightening! Protect your hair during heat styling with Wella Professionals EIMI Thermal Image. This professional hair spray with a dual-phase formulation is designed to protect your hair while providing smoothness and natural hold. Phase 1 of the EIMI spray nourishes and provides heat protection for your hair up to 220°C, while phase 2 leaves your hair smooth for a flawless, shiny result.
Gently Perfumed Dry Shampoo
Refresh your hair between washes with Kérastase Fresh Affair dry shampoo. This treatment is enriched with vitamin E and rice starch that absorbs excess oil and leaves your hair feeling clean and fresh from roots to ends. Its lightweight formulation is enhanced with a delicate neroli oil fragrance, offering long-lasting freshness. Its ultra-fine powder texture resists residue while helping to minimize the risk of drying out the hair and scalp.
Dry Shampoo with Juicy Fruit Fragrance
Perfect for every lover of sweet, delicate, and alluring retro scents. Batiste Cherry carries the aroma of juicy cherries and revives your hair beautifully. Moreover, it will look amazing in any bathroom or on a cosmetic table. Batiste Dry Shampoo is ideal for use between washes. It provides a quick refresh to your hairstyle, eliminates excess oil, and adds texture and volume.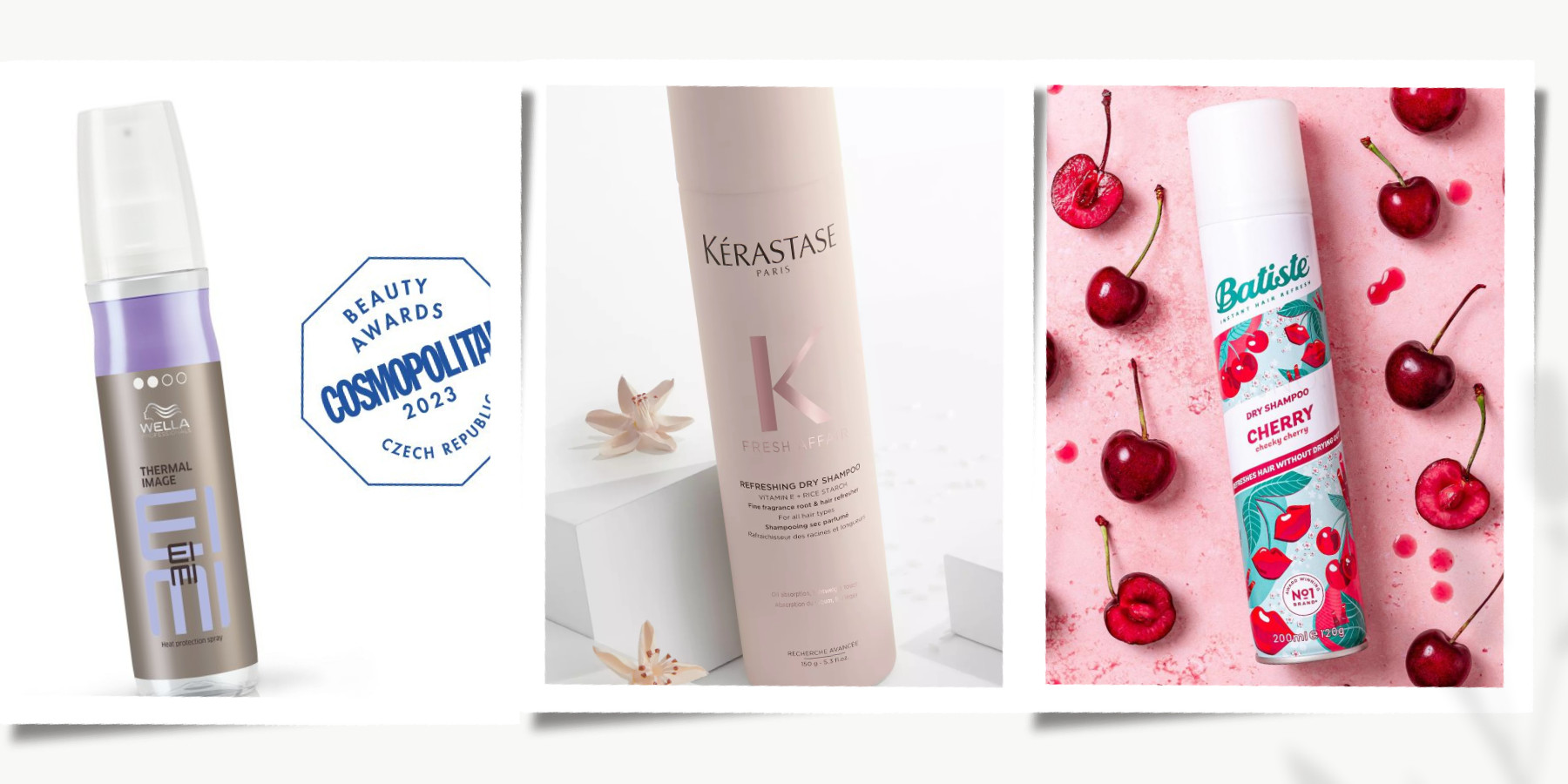 Are you ready for healthy, vibrant hair? The winners of the Cosmopolitan Beauty Awards 2023 in hair care have the key to perfect hair health for you. These products will guide you on the path to hair that is full of strength, resilience, and shine. Strengthening shampoos, hydrating masks, and oils will transport you to a world of healthy hair that radiates its natural beauty. So go ahead, give your hair the best care and witness their true transformation!