Welcome the new brand in our e-shop - KMS California. This hair care caused several hair revolutions. The whole America is stunned by this cosmetics. And you will be stunned too!
The KMS California comes from America and was founded in 1976 by brilliant biochemist Jamie Mazzotta. The driving force of the whole company was his love and huge passion for hair, science and nature. And these three pillars were the basis for creating a whole range of revolutionary hair products (e.g. first dry shampoo, first leave-in conditioner and more). The main KMS weapon are styling products. This styling define the main trends that are followed by other cosmetics brands.
Now, KMS California represents a new packaging, updated labeling system and a new philosophy that goes from California root to global reach. Keep reading!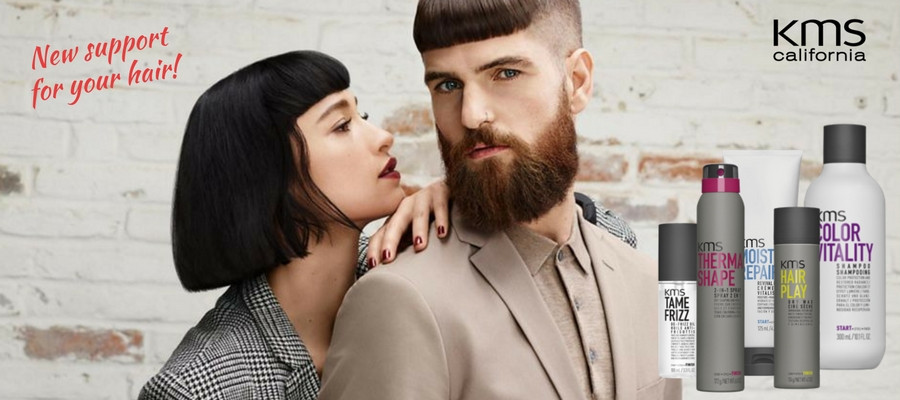 Hairdressers. Clients. Celebrities. Everybody Loves KMS. And What About You?
KMS California is different. It's daring, playful, modern, young, very creative and individual. And this creative approach encourages women and men to create their own personal style.
The brand is constantly trying to innovate and create new modern products, offering hairdressers a lot of new ways to work with the hair of their clients. And that's why a lot of hairdressers love KMS. Today, KMS cosmetics is loved not only by hairdressers, but also by people and celebrities around the world. For example Kristen Stewart, Katy Perry, Emily Blunt or Kendall Jenner. Will you love KMS too?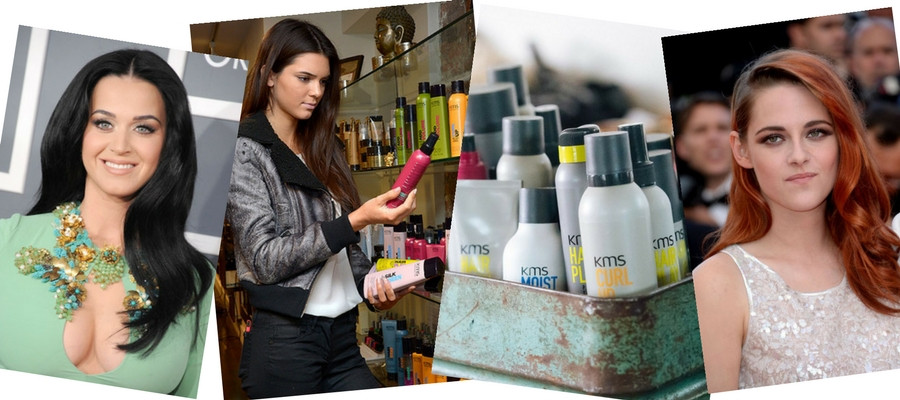 KMS - It's a Modern Technology, Science & Pure Nature
While you do not save the planet with KMS products, you can save your hairstyle. With KMS cosmetics you can be sure that you always get a product that represents the best combination of science, modern technology and natural ingredients.
The KMS hair care is really gentle. It does not contains harmful parabens or gluten. If the cosmetics contain chemicals, it is only the harmless chemistry. These chemical components will not hurt neither you nor your hair. Doesn't weigh down, clog or cover your hair.
Sophisticated 3-Step System
Have you ever thought about which product should be used earlier? KMS cosmetics solved this problem brilliantly with a new system labeling. Each product is organized into: START, STYLE or FINISH. This category is marked on the packaging of each product. At the first sight you will immediately know what category the product belongs to. And that's great, isn't it?
Moreover, KMS products are delivered with high performance TRIfinity Technology. This technology is developed to complement three step regimen START, STYLE, FINISH for which it is very important. TRIfinity Technology ensures that all haircare is multi-compatible. This means that all products can be combined with each other. And it still works perfectly!
To ensure proper functioning, use KMS cosmetics in the following rank:
1) START - Jumpstart Your Look
Hair will be perfectly prepared by shampoos, conditioners, treatments. These haircare improving the outside and the inside of the hair, ensuring STYLE products can adhere evenly.

2) STYLE - Bring Your Look to Life
Shape, mold, and craft your style — these are your creative tools! STYLE products are individually formulated with Innovative Shaping Blends. Each product contains a unique blend to ensure you can easily create the style you want.

3) FINISH - Define Your Style Statement
Seal in and maintain your desired look with style finishers - hair spray, wax, paste, pomade, finishing spray and more. FINISH products contain Flexible Sealing Compounds. They help to prolong the effect of STYLE products, with up to 3-day hold and humidity protection, for a natural-looking style that lasts.
These products are also great for their super capability - layering without hair loading or saturation of the product. It's great because you can create your own degree of fixation.

The Best TOP 5 by KMS California
The most significant products are the following 5 icons: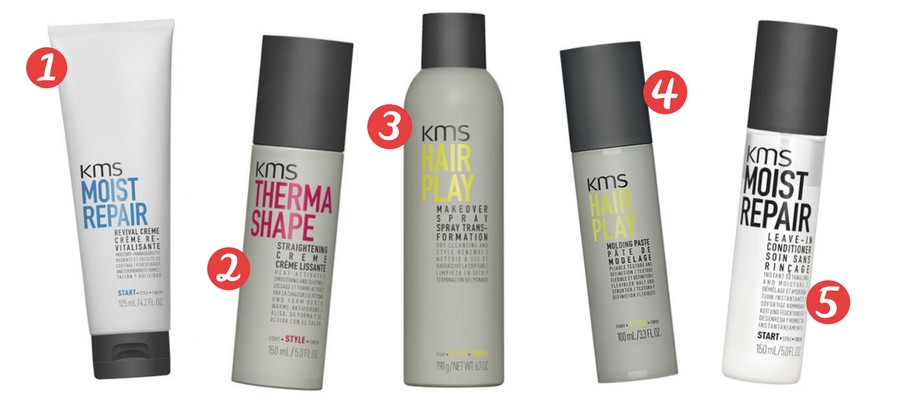 Not only this five bestsellers, but the whole KMS cosmetics worth attention.
You can check and buy KMS hair products here → KMS California.