Igora Royal Opulescence brings the next big beauty and fashion trend to hair: Opulent Renaissance colours. Learn how to create Opulent color with Color Melter technique.
Opulent trend is divinely artistic! Explore the Renaissance of colour with the new Igora Royal Opulescence. Inspired by the allure of the '50s French Riviera, the OPULENT trend showcases sultry glamour and pure sophistication
Chic curls and voluminous waves play a key role in the seductive OPULENT trend. This look can be executed on both shorter and longer hair. The hair is elegantly styled in the manner of the 1950s with styling hero, Schwarzkopf Professional OSiS Bouncy Curls.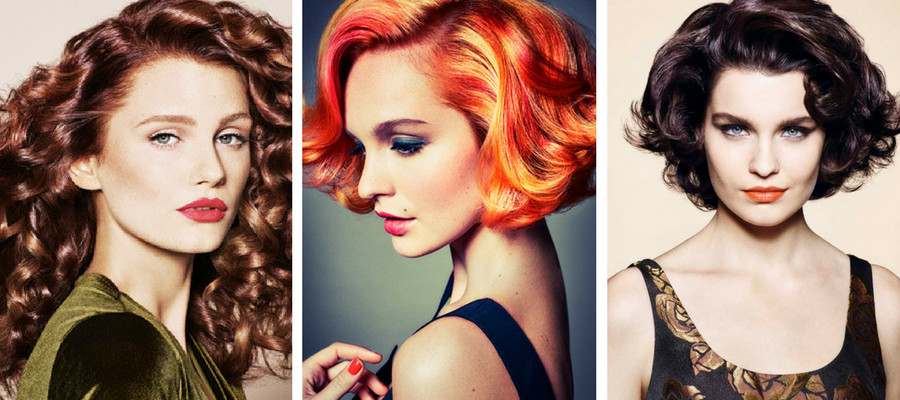 Igora Royal Opulescence. The renaissance of colour.
Igora Royal Opulescence offers six rich shades inspired by Renaissance art and royal fashion. Velvet slate, royal russet, fiery copper, powder blush, sheer mauve and golden dawn. These colours offer luxurious colour results with low maintenance which are suitable for a wide range of hair types.
Unlike anything in the existing portfolio these brand new tones offer the most incredibly rich and sophisticated tones that are going to be an absolute hit! The combination of rich, multi-tonal shades work together to create an illuminated effect on the hair, making for a very modern opulence. They are ideal for Color Melter technique.

Hair How-To: Igora Royal Opulescence + Color Melting
Natural Illumination Video Tutorial
Schwarzkopf Professional Global Colour Ambassador, Lesley Jennison, shows us how to create a 3D effect like the old Renaissance masters, using the Schwarzkopf Professional ColorMelter Palette and Sponge.
By applying the shades in a cross-diagonal way, a "lit from within" illuminated effect is achieved, giving the hair depth and rich elegance.
Step 1: Main Hair Color
Step 2: Hair Coloration - ColorMelter Technique
Step 3: After - Treatment
Soft Illumination Video Tutorial
Rossa Jurenas, Schwarzkopf Professional North America's Colour Director, demonstrates how to create a depth of colour, admired in Renaissance artwork, using the Schwarzkopf Professional ColorMelter palette and Schwarzkopf Professional Painting Brush.
Applying colour with a chevron-inspired technique creates soft depth and texture with a sensual feel.
Step 1: Hair Coloration - ColorMelter Technique
Step 2: After - Treatment