Want to change your hair colour this year? Then you've come to the right place. Whether you're looking for a subtle or complete change, we have the solution for you. We present you the most beautiful hair colors 2023 and their current hair coloring techniques.
You don't have to make any drastic changes this year. All the new hair colour trends for this year come with a natural touch. With that in mind, we'll tell you which shades to reach for. New colour, new look. Do you have the courage to try them?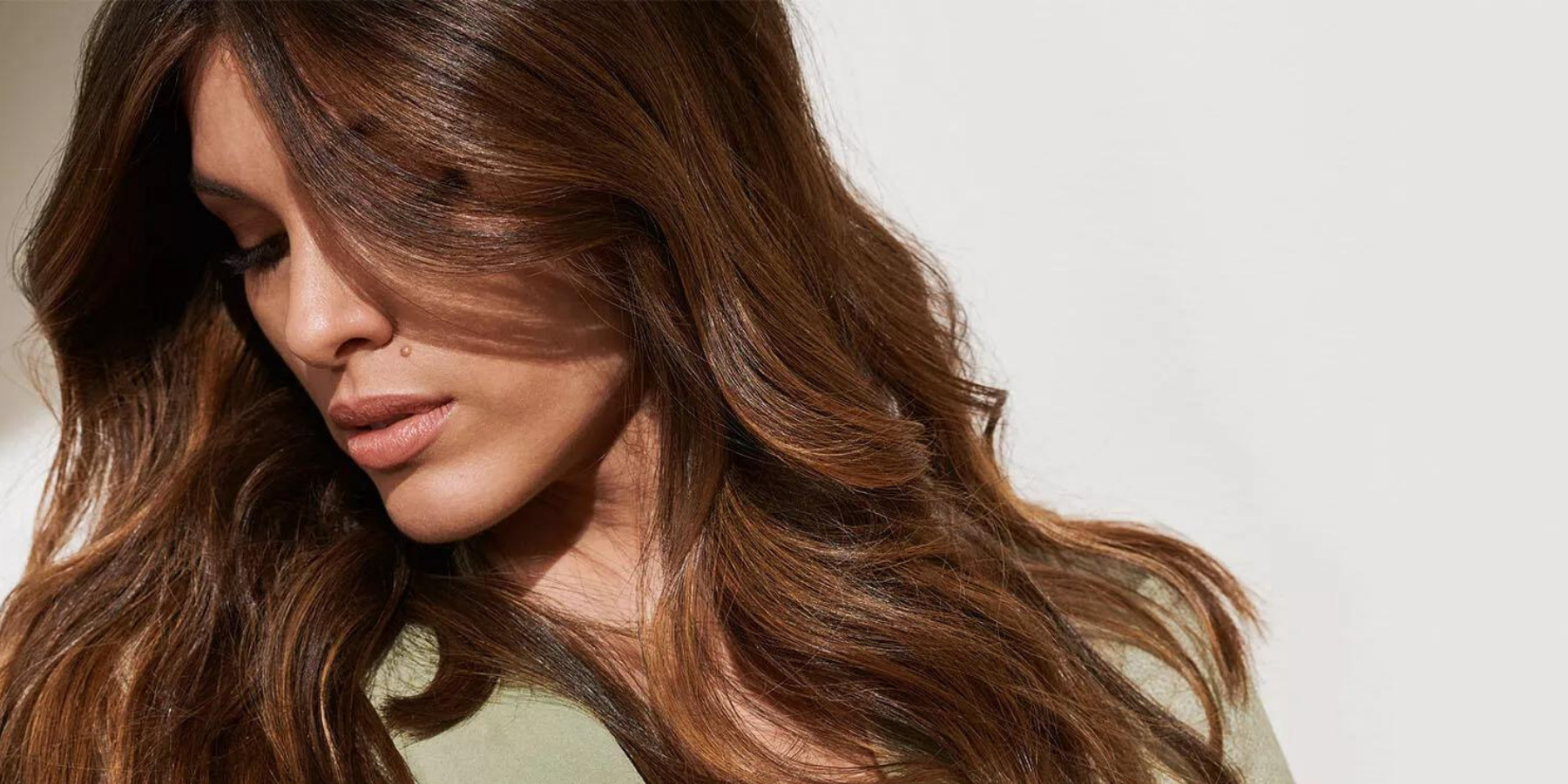 Trendy hair colors 2023
What hair color to wear in 2023? There are many answers to this question, because the spectrum of fashionable hair colors is wide. In general: rich and cool shades are back and far ahead this year!
Gray blonde hair color
While warm blonde shades were particularly popular last year, this season is cooling down again, with light blonde now being refreshed with soft grey tones. The result - a sophisticated grey blonde with the look of an ice princess.
Color Tip: Permanent color for the coolest blonde Schwarzkopf Professional Igora Royal Highlifts.
Care tip: Regular use of silver shampoo. Special care and styling products will let your hair shine in the most beautiful shades and help maintain its glamour even longer. Every blonde is different, but they have one thing in common - no blonde wants to choose between gorgeous blonde colour and healthy hair. They want both.
Pastel pink hair color
When paired with a short hairstyle, platinum pink is one of the most popular colors for short hair 2023. For a more dramatic effect, ask your hairdresser to darken the hairline more than the ends. This style and tone guarantee that you will not go unnoticed thanks to its originality and uniqueness.
Color Tip: Demi-permanent color with a unique matte pastel effect Wella Professionals Color Touch Instamatic.
Care tip: Whether it's platinum blonde, hazelnut or pastel pink, coloured hair needs special care so that the colour doesn't lose its shine and vibrancy. With these products, you'll enjoy your new hair colour for a long time - we promise!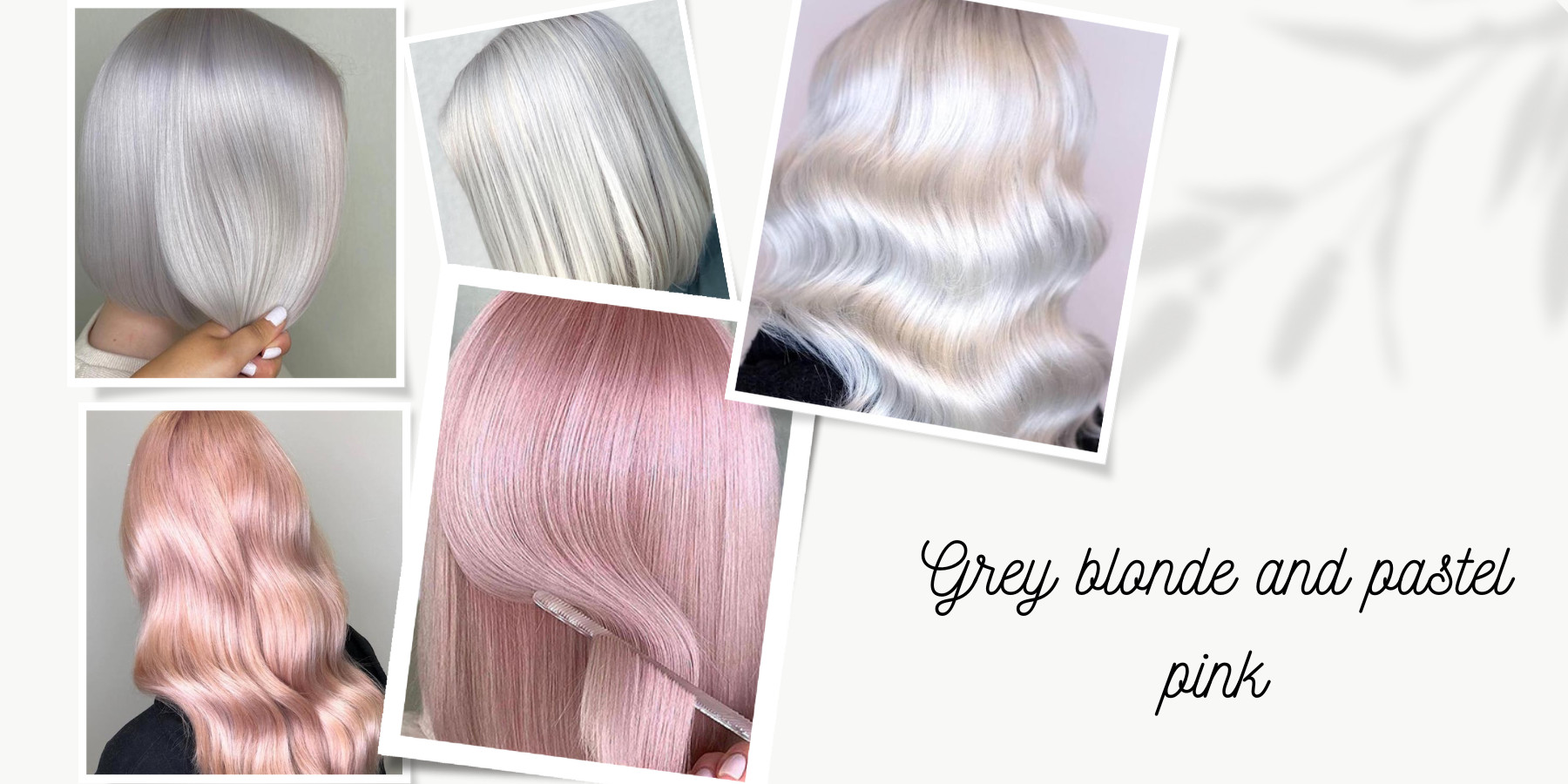 Copper red hair color
The redheads lead! Give your red hair a regal style and a warm touch of copper. As one of the hair colors of 2022, copper is maintaining its popularity in the new year of 2023. This shade of red is perfect for the spring months due to its vibrancy and freshness.
Color Tip: Demi-permanent color with a unique matte pastel effect Wella Professionals Color Touch Instamatic. For a natural hair color we recommend the natural hair henna Voono Henna, shade Cooper.
Care Tip: However, to keep the color looking vibrant while retaining that bold red hue, we recommend using something like argan moisturizing elixir on the ends of the hair to protect the strands and lock in the color during heat styling.
Chocolate brown hair color
Chocolate brunette is the hair color trend for brunettes in 2023! So if you wear brown, you can dig deep into the color pot this coming season. As with nail polish, coffee brown and dark chocolate are the current hair colour trends. Brown can be so dark that you can't tell at first glance whether it's black or brown. Only when the light reflects off the warm spring sun do the velvety brown tones stand out.
Colour tip: Don't have time for a long dye job? Schwarzkopf Professional Igora Color10 is the perfect answer for those looking for a quick professional hair color.
Care tip: Thinking of going to the dark side or already boasting beautiful dark brown hair? Whether you're craving subtle honey tones or rich brown hair, we've got the dark hair care tips to keep your colour looking fresh and vibrant!
Glossy black hair dye
Whether you have long or short hair, the Snow White look is simply trendy and looks especially elegant on pale winter skin. This rich black is sure to be a year-round highlight - the perfect colour option if you're looking for a deep yet dimensional hair refresh.
Colour tip: Try the new ammonia-free permanent hair colour with 60% oil inside, which provides high-impact colour, up to 48% more shine and optimal scalp comfort for healthier results L'Oréal Professionnel Inoa 2 No Ammonia Permanent Color, shade 1.
Care tip: Black hair colour tends to be a complicated hair colour that requires a lot of effort to colour. After several washes, a black hair color or shade can quickly look dull or washed out. With šampónov pre leskšampónov pre lesk shine shampoos or hair glosses, you can instantly revive your black hair at home and be trendy in no time.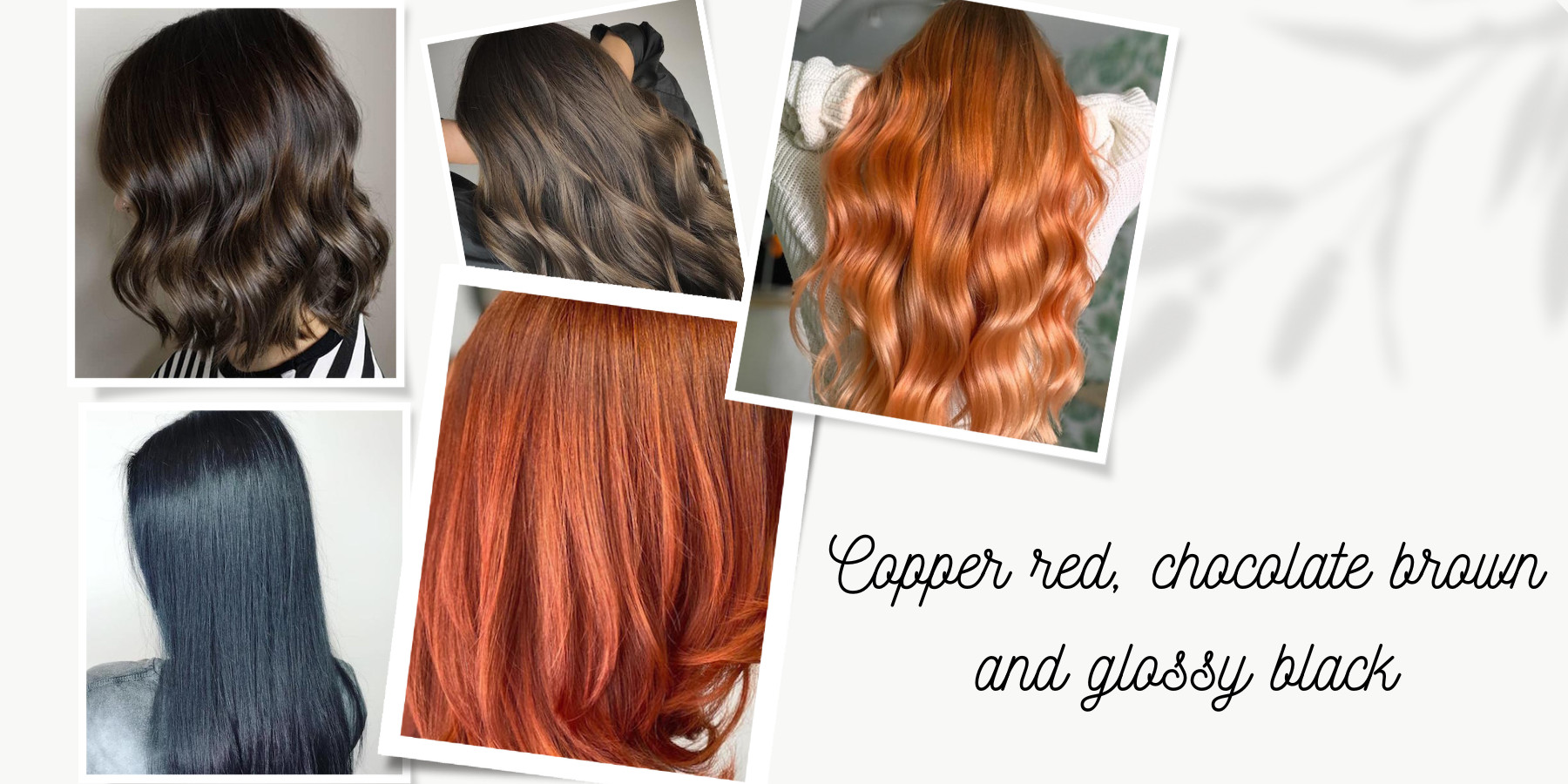 Dyeing techniques 2023
Whether it is a highlighter, a face framing or a complete dyeing, it is not only the choice of shade that is decisive, but also the way it gets into the hair. When it comes to 2023 coloring techniques, the magic word is natural. Key trends include:
Caramel highlights - highlights from gold to brown
Want to freshen up your look? Then caramel highlights are the ideal solution. This colour trend includes warm highlights in shades of gold, bronze, copper or brown that gently caress darker hair in particular. Caramel highlights are suitable for any hair length - from a bun to a long mane.
Hair Frosting - dynamic play of colours with subtle contrasts
Hair Frosting is a London colouring trend that describes the play of colours between lighter and darker strands. Unlike the Balayage hair colouring technique, individual strands of hair are lightened from root to tip so that they fall on the darker strands - comparable to frost falling on winter nature. This creates harmonious contrasts and an extremely multifaceted finish.
Money Piece Hair - highlights in the front of the hair
Money Piece Hair, also known as framing, describes a colouring technique in which the highlights are not applied to the entire head, but the focus is on the two front strands of hair. These are lightened from the roots so that the face is framed and highlighted. An absolute plus: this look can easily grow out and does not need to be recoloured regularly.
Which colour will be yours?
Glamot tip! Not sure which colour to choose? You definitely can't go wrong with wash out hair colors, which you can even try out yourself. You can also achieve a less permanent effect with temporary hair dye - Semi or Demi-permanent colors, which usually last 5-25 washes.
Also keep in mind that all fashion colors fade very quickly, so hurry up and buy your dream hair color! professional hair colors.