The nature awakes from its winter sleep and everthing blossoms into beauty. Therefore, wake up the beauty of your hair and welcome spring or summer with a new hair color.
More is more! The motto of the current hair color trends is the more colors the better! Colors of this season are awesome and playful. Thze most popular are: rainbow colors, pastel colors, denim blue, chocolate brown, strawberry blonde or nude tones.
Do you want to learn more about these new hair trends? Keep reading!
Rainbow Color
All the color of the rainbow are in game! From red to pink. Whether you decide for one color or more color, your look will be awesome. Get in touch with your wild side and add a pop of color to your hair!
Not sure which hair color is best for you? Try overnight hair colors. If you don't like the resulting color, you can simply wash it off with water.
Permanent colors or semi/demi-pernament colors are great for those who know what they want. All of rainbow colors are offered by Igora Color Worx, Goldwell Elumen or semi-permanent colors Matrix Colorgraphics.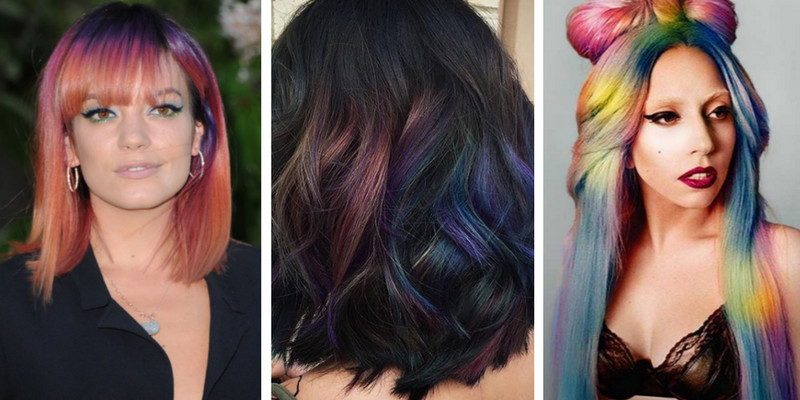 Sweet Pastel Color
Are rainbow colors too gaudy for you? Bet on a pastel color! Lilacs, lavenders, and cotton candy pinks-these Instagram-worthy colors are all very trendy among celebrities, models and trendy social media stars.
The time has come to embrace the brighter hues of spring haircolors with Wella Color Touch Instamatic, Matrix Color Sync Watercolors or Igora Royal Pearlescence, for blondes Schwarzkopf BlondMe range is really great.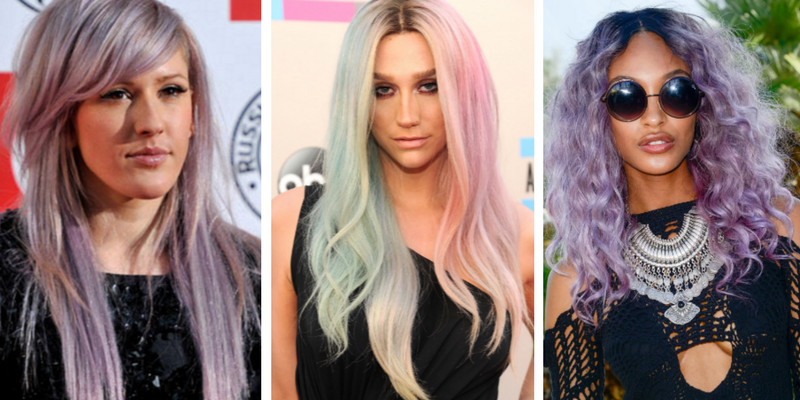 Rose Gold or Strawberry Blonde? Both!
Need to boost your blonde? This spring we're going to see the pink transition into a rose gold or strawberry blonde. Warm tones complement warm tones present in skin - meaning if you have a cold skin tone do not choose them and bet on cold pink hair.
The best colors for the best strawberry or rose gold results are Schwarzkopf BlondME Blonde Toning or overnight hair colors BlondME Instant Blush.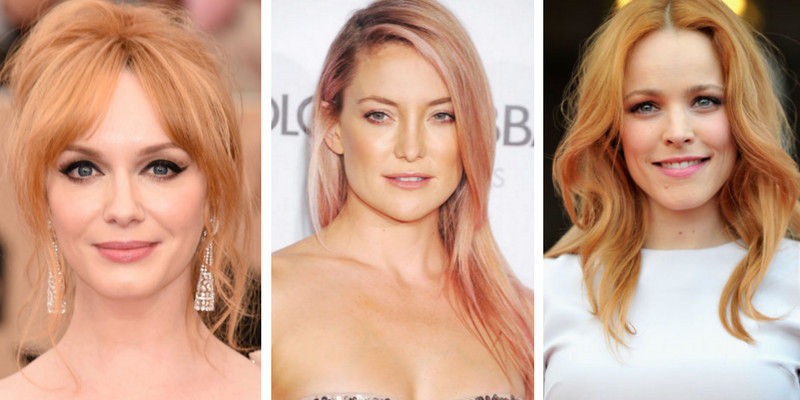 Colombre
Classic ombre is so boring.**Colombre** dominates this spring! No limits exist! You can try one color or several at once! And it's great, right?
For bold color results are great these colors TIGI Copyright Colour Mix Master or high-efficient semi-permanent colors Goldwell Elumen Hair Color.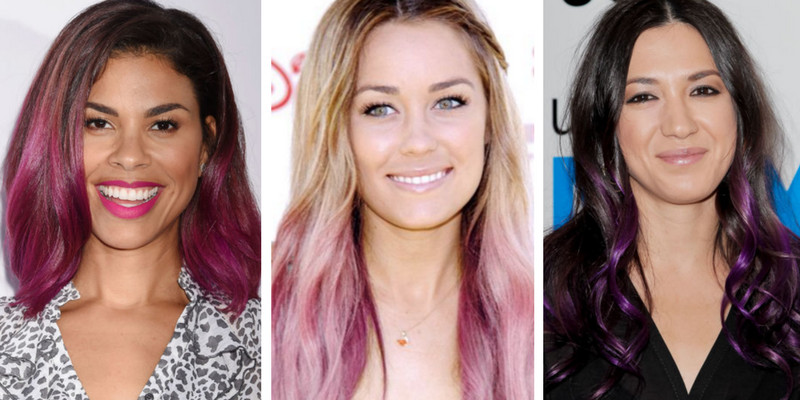 Splashlights
Splashlights is our newest hair color obsession. It's meant to look like a ray of light is constantly hitting the hair, making it perfect for clients who like to live life in the spotlight.
This can include Crownlights — a bold style for those wanting a unique look or Fringelights, which draw attention to the eyes and cheekbones, or a Boldlights - subtle gradation on the mid-length to create shine and dimension on long hair.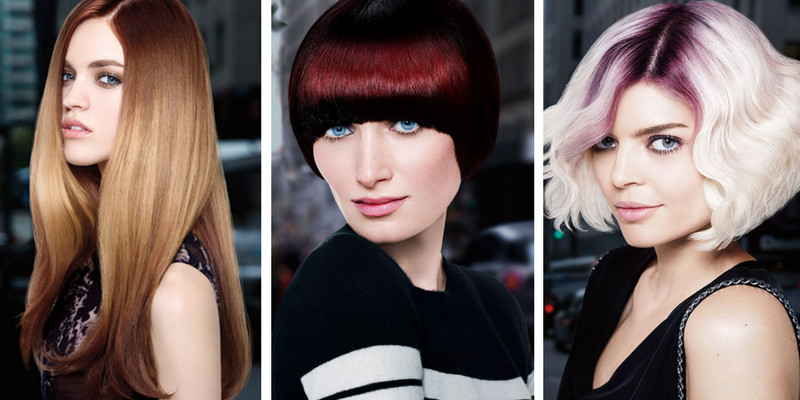 Chocolate Brown
Brunettes go chocolate brown! Dark hair color will be a great contrast to all the bright spring colors. With Igora Color10 it will go without a hitch.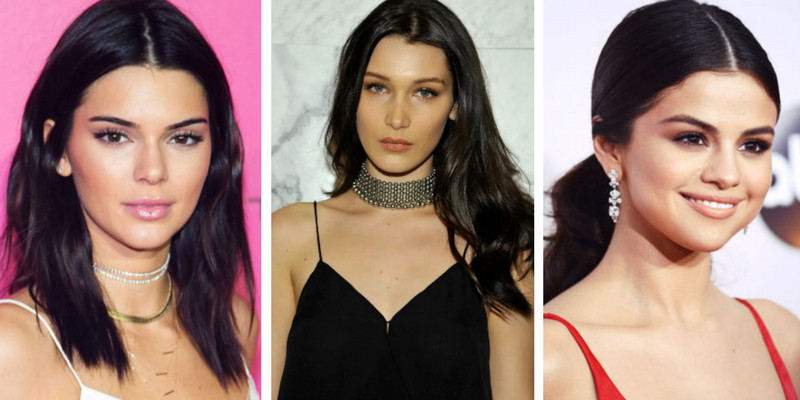 Nude Hair
Next contrast to all the colorful creations are natural nude shades of hair. These shades provide a sophisticated look with a touch of fashion. Do you want to have hair like Cara Delevingne or Taylor Swift? You achieve this sophisticated look with a special color Igora Royal Nude Tones.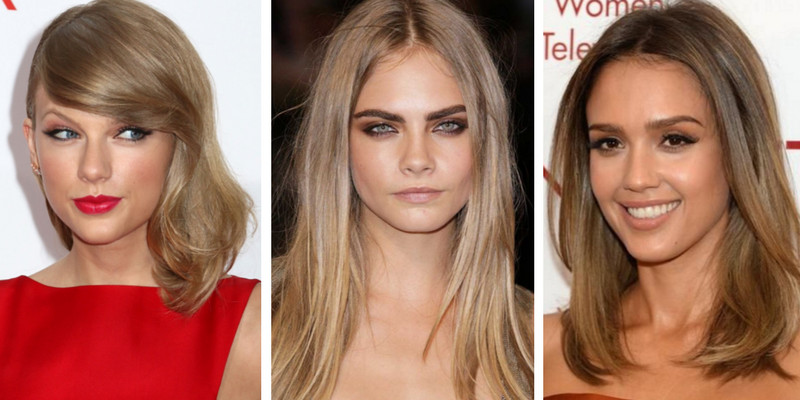 Denim Blue Hair
Denim blue is the most popular not only in the fashion clothing. The latest hot trend is denim blue hair. As with jeans, you can choose from many shades of denim colors. Lighter denim blue is better for blonde hair, darker denim blue is better for brunettes. If you have blue eyes, it isn't something to think about. You must blue hair!
Denim effect gives permanent color TIGI Copyright Colour Mix Master, Matrix Color Sync Watercolors, semi/demi-permanent color Igora Color Worx or overnight color label.m Toner Highlighting Blue.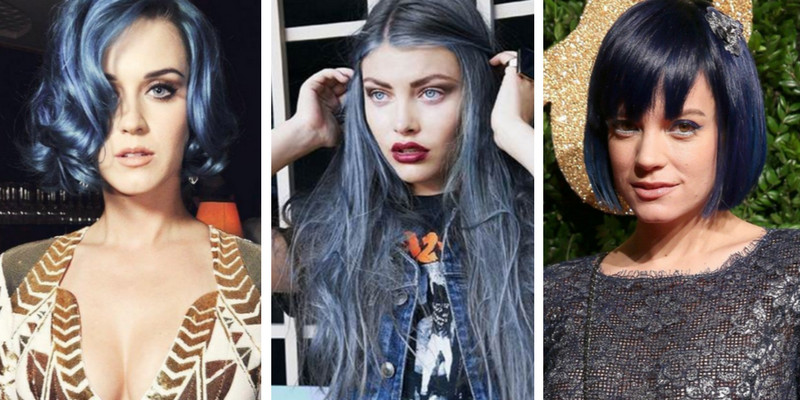 Glamot tip! Not sure which hair color to choose? Try overnight hair colors. If you don't like the resulting color, you can simply wash it off with water. Less lasting effect is achieved also with semi/demi permanent colors, which usually last for 5-25 washes.
Keep in mind, that like many trendy hair colors are disappearing quickly. You should hurry up with the purchase of color → professional hair colors.