Semi-permanent? Demi-permanent? Permanent? Highlights? Or overnight color? What type of hair color is right for you? Find it!
Do you want to enjoy hair coloring at home like from your hairdresser? You may already know that choosing the right hair color is not a simple task, especially since there are plenty of shades to choose from. Therefore we bring valuable advice help you make the right choice. Choosing a professional hair color is no longer science!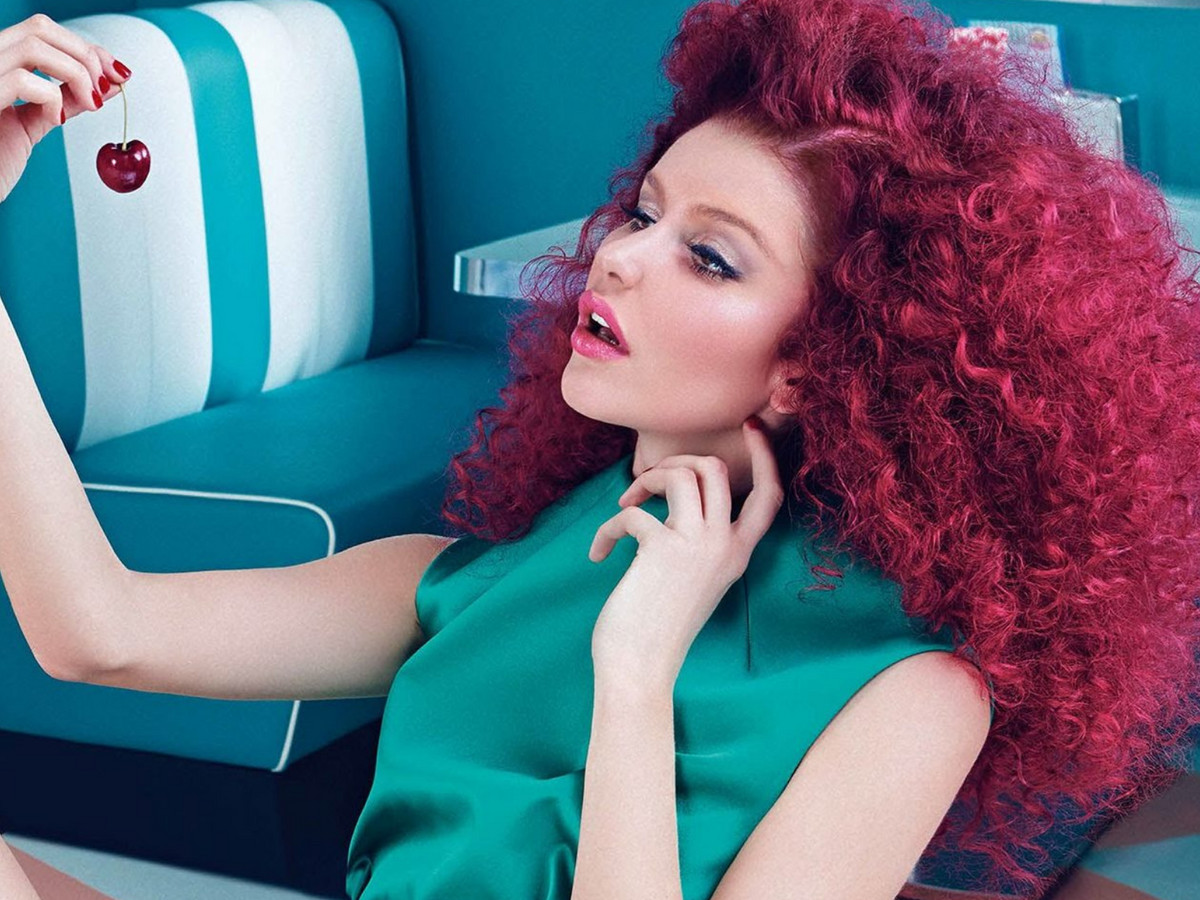 Now, be really very alert! It is essential to choose the right kind of professional hair color. Because each type of hair dye serves a specific purpose. Let's start with a quick definition of hair color categories.
1) Overnight Colors
The overnight colors (or temporary colors) are great for those who want an instant color effect. Temporary hair colors are more for a fashionable result and for experimentation than to actually color the hair. You can also use them for quick roots covering. And the biggest advantage? If you don't like the resulting color, you can simply wash it off with water.
These overnight colors are offered in a wide variety of forms: coloring sprays (label.m, BlondME Instant Blush), toning masks (Maria Nila Color Refresh, Kevin Murphy Colouring.Angels),or hair correctors. Temporary colours are also found in some shampoos and conditioners, for example Joico Color Infuse or Alcina Color.
Endurance: usually 1-3 washes.

Pros: instant color effect, friendly to use, gentle to hair fibre, rinse out easily with shampoo.

Cons: color lasts only for a few days.
2) Semi/Demi-Perm Colors with Temporary Hair Dye
Semi/demi-permanent colors (also called tone-on-tone colors) are among the colors with medium strong and medium covering ability. These colors are directly created for women who wish to dye without long-lasting commitments and don't want to deal with frequently covering their roots. Their pigments are often of a herbal or natural origin
Semi-Permanent Colors
Semi-permanent colors are great to refresh or change tone. Semi-permanent hair colors are also called hair gloss and add shine. For most semi-permanent colors there is no need to use a developer. Semi-permanent colors doen't open up your hair shaft before adding color and therefore they don't lighten hair. This makes the application easier and gentler and hence ideal to use at home. They are mostly in the form of a coloring mousse or a color gloss. If it is necessary to mix a color with a developer-activator, it is used with a lower % concentration of developer (max 4,5%). With this type of color, you already reach a slight lightening of the hair. But low concentrations of developers provide more friendly hair dyeing.
Endurance: usually 4-15 washes.

Pros: do not contain strong chemicals, more gentle to the hair, friendly to use.

Cons: smaller selection of color tones, change hair color only by a few tones, can not be used to lighten hair or to cover grey hair.
Demi-Permanent Colors
Demi-permanent colors combine permanent and semi-permanent hair dyeing. The hair dyeing process is partly oxidative and partly natural. Medium concentrations of developers (max 6%) provide for friendly hair dyeing.
Endurance: usually 10-25 washes.

Pros: contain a smaller concentration of peroxide or ammonia and therefore provide gentler dyeing.

Cons: difficult to cover grey hair and you never reach platinum blond.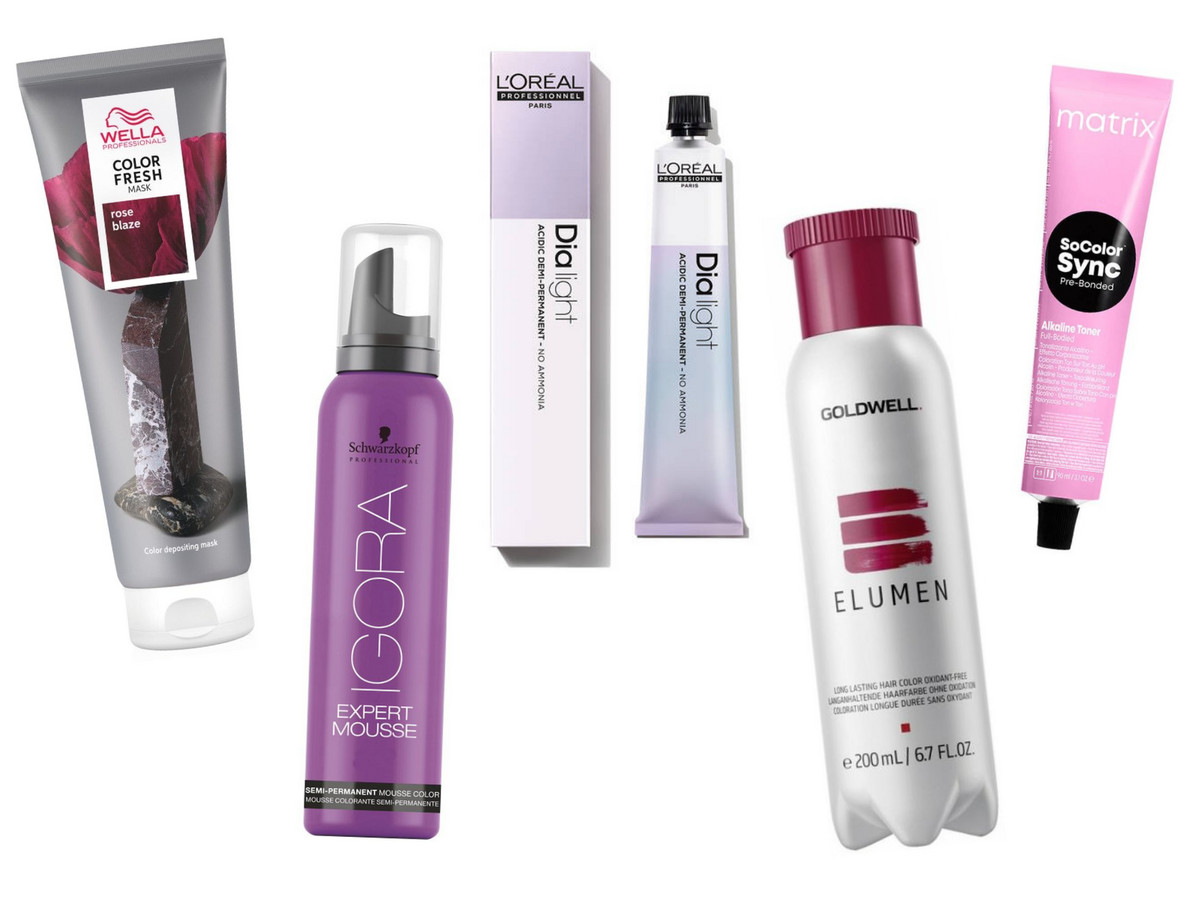 3) Permanent Colors
The hair dyeing process is a chemical process that includes mixing with a moderate or stronger developer. Therefore color pigments can lighten hair and embeds color more deeply into the hair fibre. Permanent color is the only type of color capable of covering 100% grey hair and you can reach any color shade.
Endurance: last for a long time.

Pros: offer the most colors, can be used to lighten, provide full hair color coverage, best for grey hair.

Cons: include harsh chemicals like ammonia, peroxide, must be mixed with a developer before use, therefore are the least gentle to hair.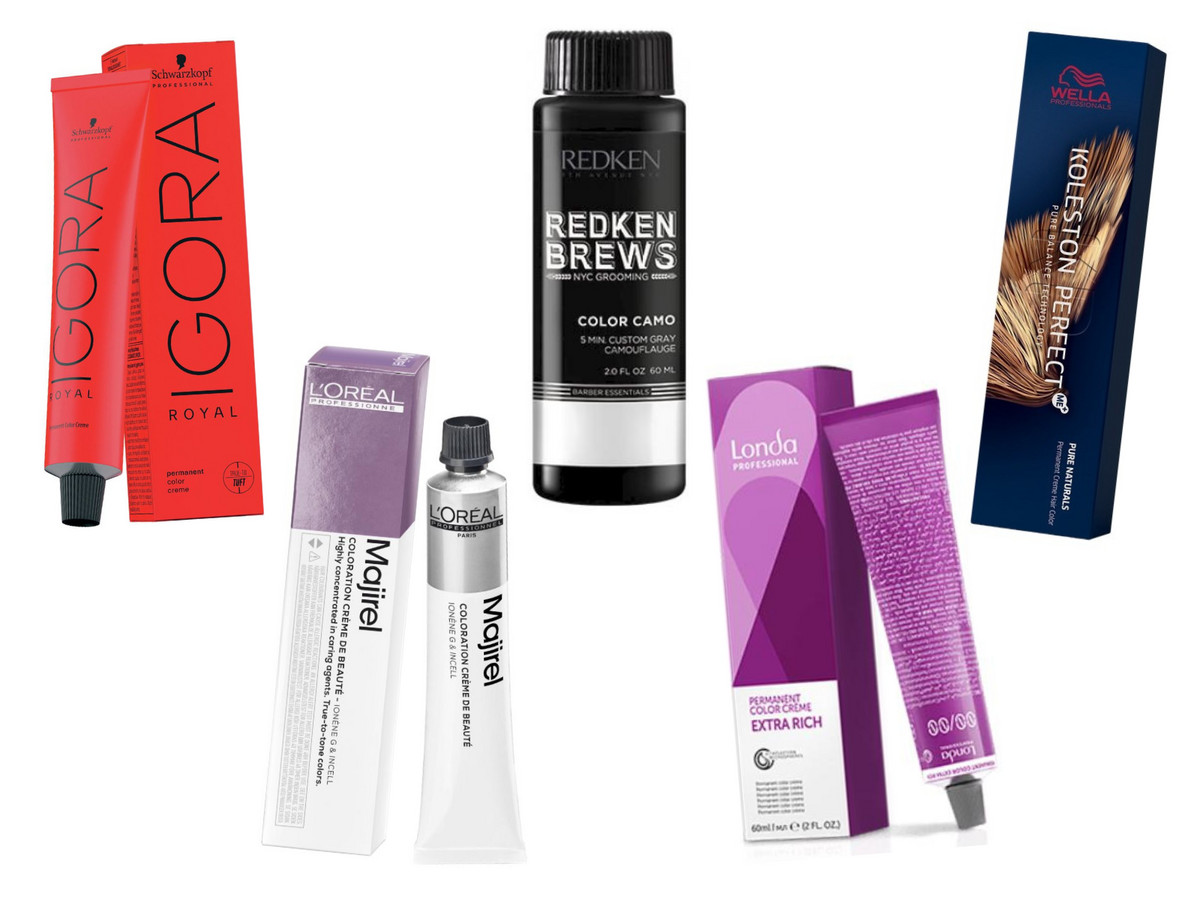 4) Highlights & Lightening - Become a Platinum Belle!
Specific category form of bleach powders and creams for a lightening and for a highlighting. These special products increase the efficiency of highlights and you can reach up to 7 levels of lift with them.
Endurance: last for a long time.

Pros: high-performance and fast lightening, give up to 7 levels of lift, magnificent platinum blond result.

Cons: you can only lighten your hair, not darken and you won't avoid dyeing roots.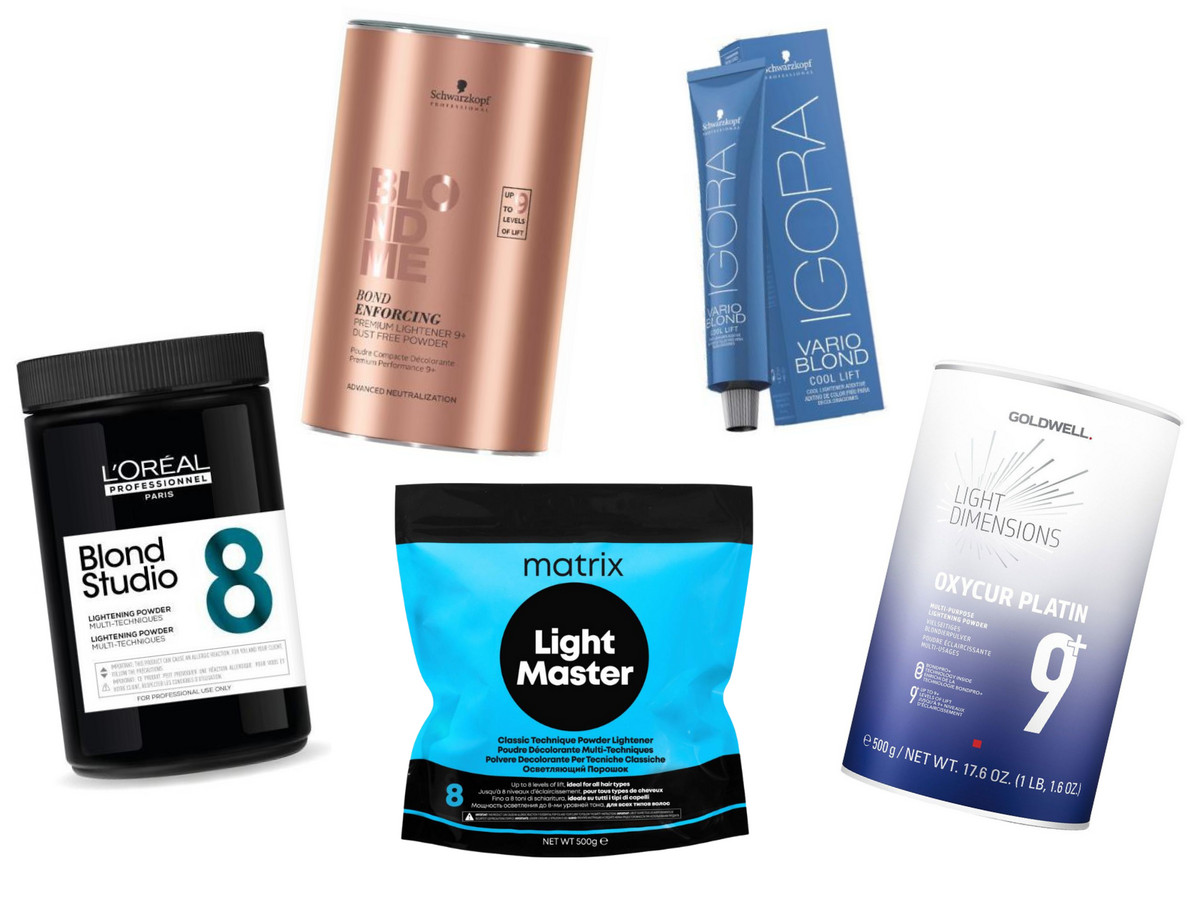 But for a perfect hair dyeing result, you also need to choose the correct concentration of developer and the right color shade and tone. How to choose the right developer and how to read the hair color numbering system? We'll teach you in the next following articles:
Are you already sure, which color to choose? → Everything for professional hair coloring.