As the leaves change colour and autumn is in the air, it's time to focus on special care for our hair. Autumn brings not only a wide pallete of colors, but also new challenges for our hair and scalp. The changing weather, frequent change of warm and cool days, and also the demands of our daily lives can cause our hair to need a little extra attention.
In this article, together we will dive into the secrets of autumn hair care to keep our hair as amazing as the enchanting autumn scenery around us. Get ready for a journey full of fall inspiration and proven tips for your hair. Let yourself be carried away by the breeze with tips and secrets for beautiful and healthy hair this autumn season. 🍁🌰🍂
Autumn hair care
Everyone wants hair full of life and shine, and the right care is the key to achieving this goal. Here's a ritual to help keep your hair in tip-top shape and give it a radiant shine.
Shampoo for deep care and gentle cleansing of hair
Autumn is a season that alternates between crisp morning air and fallen leaves, and it also brings challenges for our hair. With the rapid changes in weather, your hair can feel the stress. So how do you offer them the best care? The key is shampoo, which can deep cleanse but is gentle on sensitive scalps. Treat your hair to the indulgence of natural ingredients. Look for shampoos that not only moisturize but also regenerate your hair, giving it back its natural strength and shine.
If you are looking for a tip, then try Kevin Murphy Maxi Wash. It detoxifies and deep cleanses without disturbing the natural balance of the scalp. Thanks to its natural ingredients, it provides the hair with the revitalization it so needs during the autumn months. Its unique formulation will leave your hair clean, fresh and ready for the upcoming colder season. Enjoy autumn in all its glory with hair that glows with health and vitality.
Conditioner for softness and shine
As the air gets colder and drier, your hair deserves a Prince Charming. Yes, it's moisturizing conditioner. You need something to wrap your hair, protect it and breathe new life into it.
Introducing Alcina Conditioner with intense hydration. This miracle product is like a magic elixir for your hair during the challenging autumn season. Created with love and precision. Alcina Conditioner includes everything your hair needs to feel beautiful, healthy and hydrated. Its rich and creamy texture instantly restores elasticity to your hair while protecting it from external environmental influences that can dry it out. No more hair breakage or dullness. Your mane will glow with the natural shine and softness you've always wanted. Give your hair the best autumn care with Alcina Conditioner.
Mask for shiny and regenerated hair
Ladies, remember those days when you put on a face mask and felt like a goddess? Transfer that feeling to your hair! Think of these masks as rich miracle blends that sink into the depths of your hair, filling it with moisture, restoring its strength and giving it incredible shine.
If you're looking for a truly luxurious experience for your hair, then we have a tip for you: Schwarzkopf Professional Oil Ultime Argan & Barbary Fig Oil-In-Cream Treatment. This blend is a magnificent combination of argan oil, known for its moisturising properties, and prickly pear oil, which is popular for its regenerating properties. Imagine how this mask acts as a rescue balm, restoring and reviving your hair, restoring lost moisture and giving it a velvety softness and radiant shine. Treat your hair to this autumn ritual - it deserves it! 🍁✨
Hydration and regeneration
And last but certainly not least: hydration and regeneration! Autumn hair is crying out for some extra love - oils and serums are here to give it to you.
And you know what's at the top of the list? For those who want a truly luxurious treatment, we present Oribe Gold Lust Nourishing Hair Oil - a true gem among oils. This oil is a combination of the finest nourishing ingredients to give your hair deep hydration, shine and protection. Application is easy - just a few drops into wet or dry hair, especially on the ends that deserve extra care. With this magical bottle, your hair will become the jewel of autumn! Why not add a little gold to your autumn hair routine?
Click on the photo below for more fall hair care tips. Glamot presents a special range of hair products ideal for this time of year.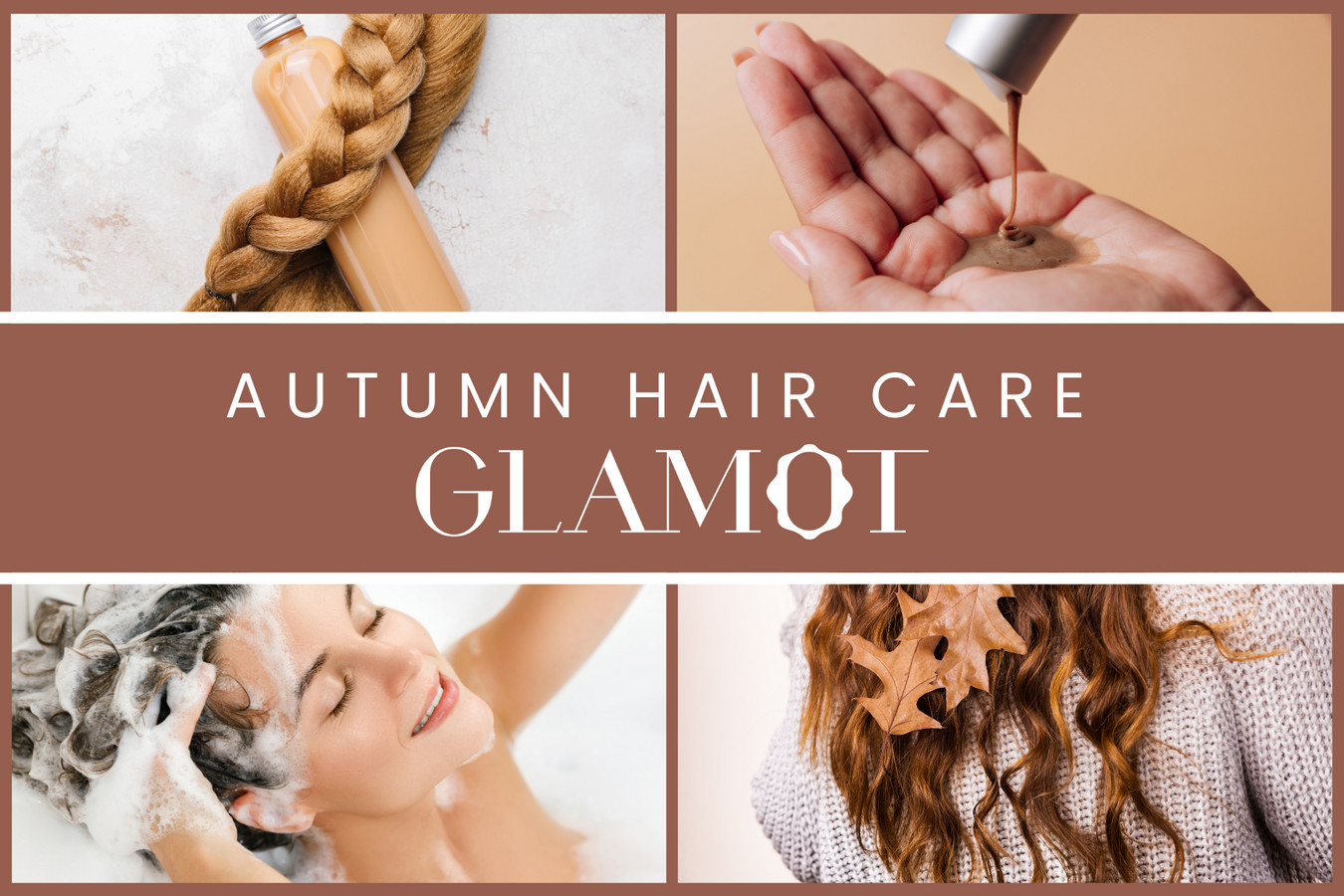 Autumn scalp care
Enter autumn with your head held high and your hair glowing with the secrets of autumn scalp care. Because your mane deserves the best, no matter what the weather is like outside! In the following lines, we take a look at proven tips and tricks to protect and care for it during these changing months.
The secret to a perfect hair is that the true beauty of our hair comes from its roots. The scalp is like the garden from which our hair grows; when this garden is healthy, our hair will shine. Let's uncover the secrets of autumn scalp care in two simple steps.
Limiting thermal styling and proper thermal protection
Ladies, how many times have you opted for a quick styling session with a flat iron or blow dry in the morning? And did you know that the consequences of this morning ritual affect not only your hair, but also your sensitive scalp? Yes, surprisingly, it too faces the assault of these high temperatures.
Dry and irritated: Heat styling tools can strip the scalp of its natural oils, which means less hydration and more irritation.
Reduced natural sebum production: Once you overheat the follicles, it can negatively affect the production of oils that our hair and scalp need to stay healthy.
Damage to hair follicles: Too high temperatures can weaken your hair follicles, which can lead to thinner hair or even increased hair loss.
But don't despair! There's a solution that will wrap your hair like a luxurious veil and protect it from the elements: heat protection. And if you're after something that will really wow you, we recommend discovering Wella Professionals Ultima Repair Leave-In Spray. This gem in a bottle not only protects your hair from high temperatures, but also gives it incredible shine, hydration and strength. It's like the perfect jewel to complete your autumn look - and your hair will thank you.
Massage and peeling
Autumn evenings are perfect for moments of peace and self-care. And what could be better than a refreshing head massage? Massaging your scalp not only stimulates circulation and encourages hair growth, but it's also the perfect opportunity to take a moment to relax and unwind. And what about combining it with a scrub! A peel treatment will free your skin of dead skin cells, cosmetic residue and other impurities. The result is fresh, clean and breathing skin that is fully prepared to face the cold days ahead. Make these two steps your autumn ritual for perfectly healthy and glowing scalp!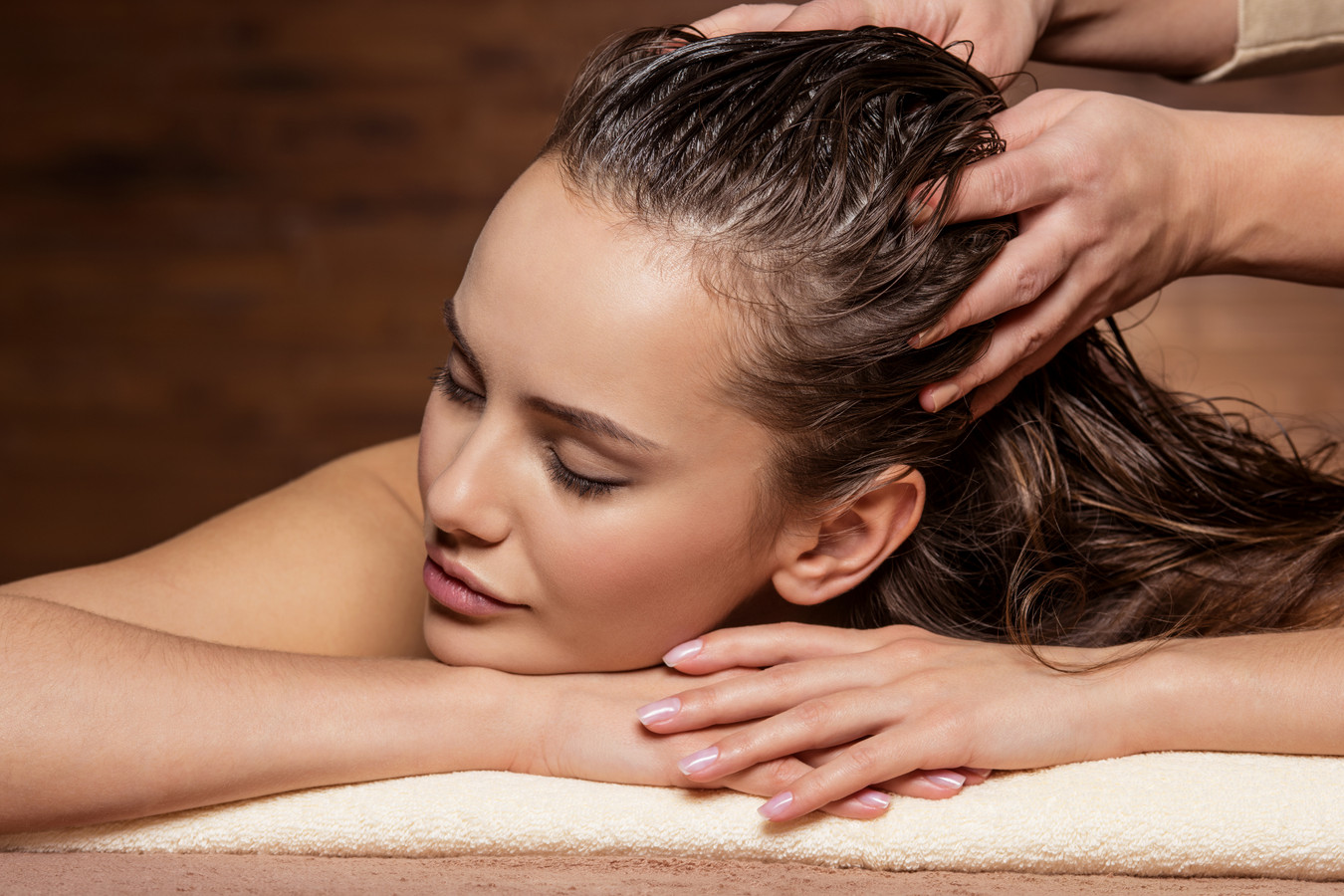 Finally, remember: Whatever autumn care you choose, it's important to listen to your hair and scalp. Give them the best care and they will thank you 🍂✨