Our scalp is where our hair comes to life. Regain the health of your hair with a hair scrub!
If you're into hair care, you probably already know how important it is to clean and condition your hair regularly. But what about scalp exfoliation? While the scalp may be one of the most overlooked parts of our body (it hides underneath the hair), it still needs the same care and attention as the rest of our skin. In our article, we'll take you through why it's important to do a hair scrub and why you should include it in your regular scalp care routine.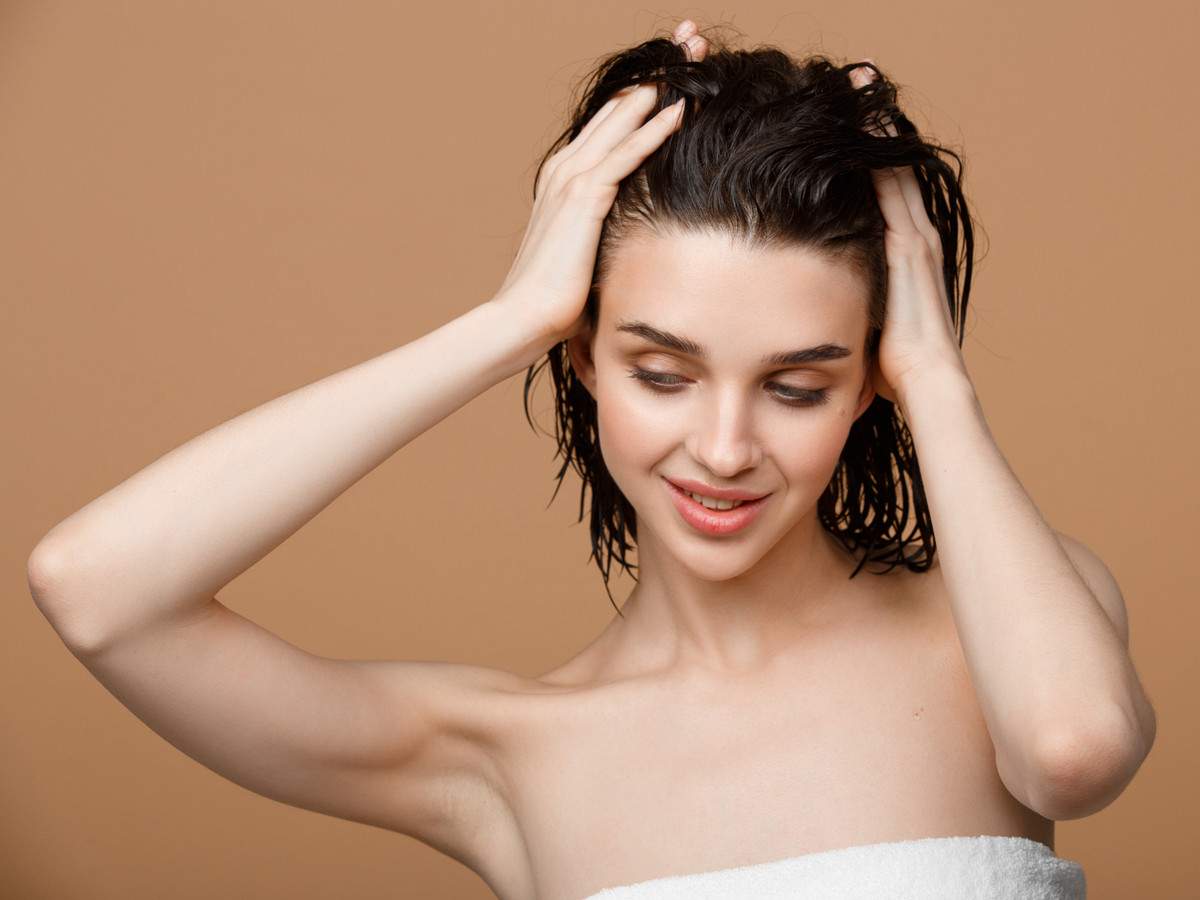 What is a hair scrub?
A hair scrub, or exfoliation, means removing dead skin cells and impurities with chemical or natural products. Exfoliating the scalp makes space for fresh skin and hair follicles, which can then grow healthy hair. Ignoring the scalp ultimately results in clogged pores, which leads to several hair problems such as dryness, oiliness, dandruff and more. While shampoo and conditioner can cleanse and soften the hair, neither can actually get to the roots. That's why there's hair scrub.
Why is it important to exfoliate your scalp?
Do you have problems with scales in your scalp? Does your hair simply refuse to grow below your shoulders? Is your hair dull, dry and lifeless? Don't panic, everything can be saved. Whatever hair problems are troubling you, scalp scrubs can give you the care you need. Exfoliating your scalp is the first step to creating an optimal environment for healthy and beautiful hair. Here are some of the best reasons to include a scalp scrub in your daily washing routine:
Removes dirt and excess oil: Natural oils, dead skin cells, dirt and styling product residue can build up on the scalp. Thanks to exfoliation, the scalp breathes better, is hydrated and less greasy.

Supports healthy hair growth: Healthy hair starts with a healthy scalp, which the hair scrub does an excellent job of circulating. This strengthens the roots and makes hair thicker and free from excessive hair loss. Regular scalp exfoliation creates an optimal environment for hair growth.

Prevents dry scalp and dandruff: Exfoliation is one of the best ways to keep your scalp free of scales. A flaky and itchy scalp doesn't always mean dandruff - you may just have a very dry scalp that needs extra hydration and an optimal environment to keep your natural oils in balance and nourish your scalp. Plus, by exfoliating, you'll prevent yeast overgrowth that can lead to dandruff.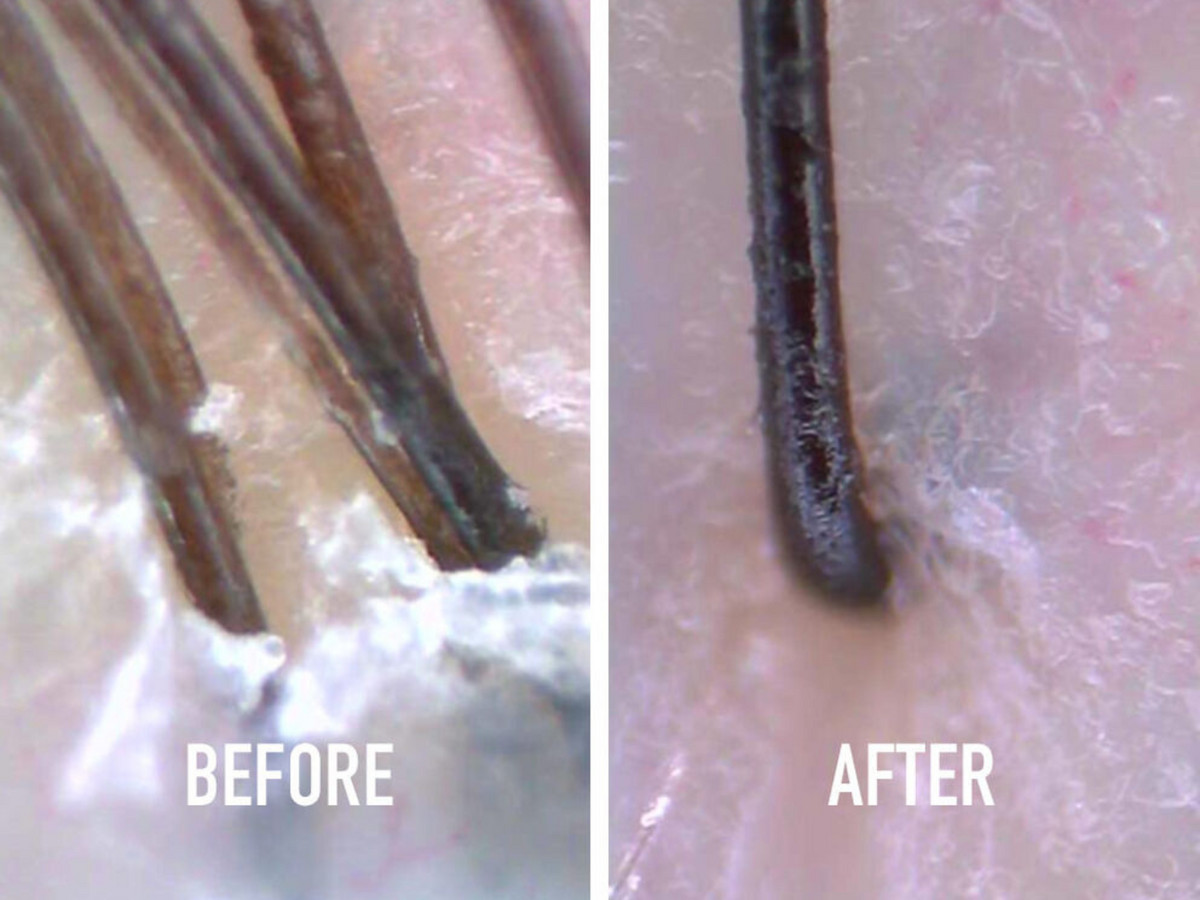 How to use a hair scrub?
The hair scrub is very easy to do and will leave your hair clean and healthy. It is applied exclusively on the scalp. Firstly, add the necessary amount of scrub to damp hair, then massage the scalp in circular movements for a few minutes and finally rinse thoroughly. While massaging, also move your fingers from the front of the scalp to the back. This step will help to thoroughly cleanse the scalp and remove grease and dirt. After this step, only follow the next routine to take care of your hair as you are used to.
A regular hair scrub can soothe your scalp and keep your hair healthier, but in this case - less is sometimes more. Exfoliating too often can dry out the scalp and encourage increased oil production, so we recommend exfoliating your scalp no more than once or twice a week for optimal results and to avoid irritation of the scalp.
However, if you suffer from eczema, acne, or other abrasions, we recommend skipping the hair scrub. In this case, as with a regular scrub, wait until everything has healed.
Choosing the perfect scrub
Not sure which scrub is right for you? Always choose with your scalp in mind and based on your hair type. There are two main types of hair scrubs: mechanical and chemical.
Mechanical peels are based on "abrasion". They contain small particles that create friction on the scalp and rid the scalp of accumulated dirt. They work best for people who struggle with excess oil, dryness or dandruff. On the other hand, chemical exfoliating scrubs contain active ingredients (AHA acids, BHA acids) that dissolve dead skin cells without scrubbing. Almost all scrubs contain natural oils, antioxidants, vitamins and minerals. By using "scrubs" on your hair, expect your hair to grow faster because your scalp is being cared for.
Peeling according to scalp type
In conclusion: A hair scrub is not only a pleasant affair, but it also has a phenomenal effect on the long-term health of our scalp and hair. Care for your scalp = healthy hair!
Was this article helpful to you? Share your results with us on our social media channels Glamot.com