Are you looking for the perfect hair clipper? Don't know how to choose the best one? Thanks to our guide, you will not make a mistake when choosing!
You no longer want to get upset about a clipper that doesn't cut or suits you? Finding the best hair clipper can be a difficult mission. There are different types of clippers, many functions and accessories, and this can confuse even an experienced hairdresser. So how do you choose the best hair clipper? It depends on what you mean by "best". For one it can be a long battery life, for the other the quality of the blades. That's why we've put together this unique step-by-step guide to help you choose the perfect clipper or trimmer for your needs.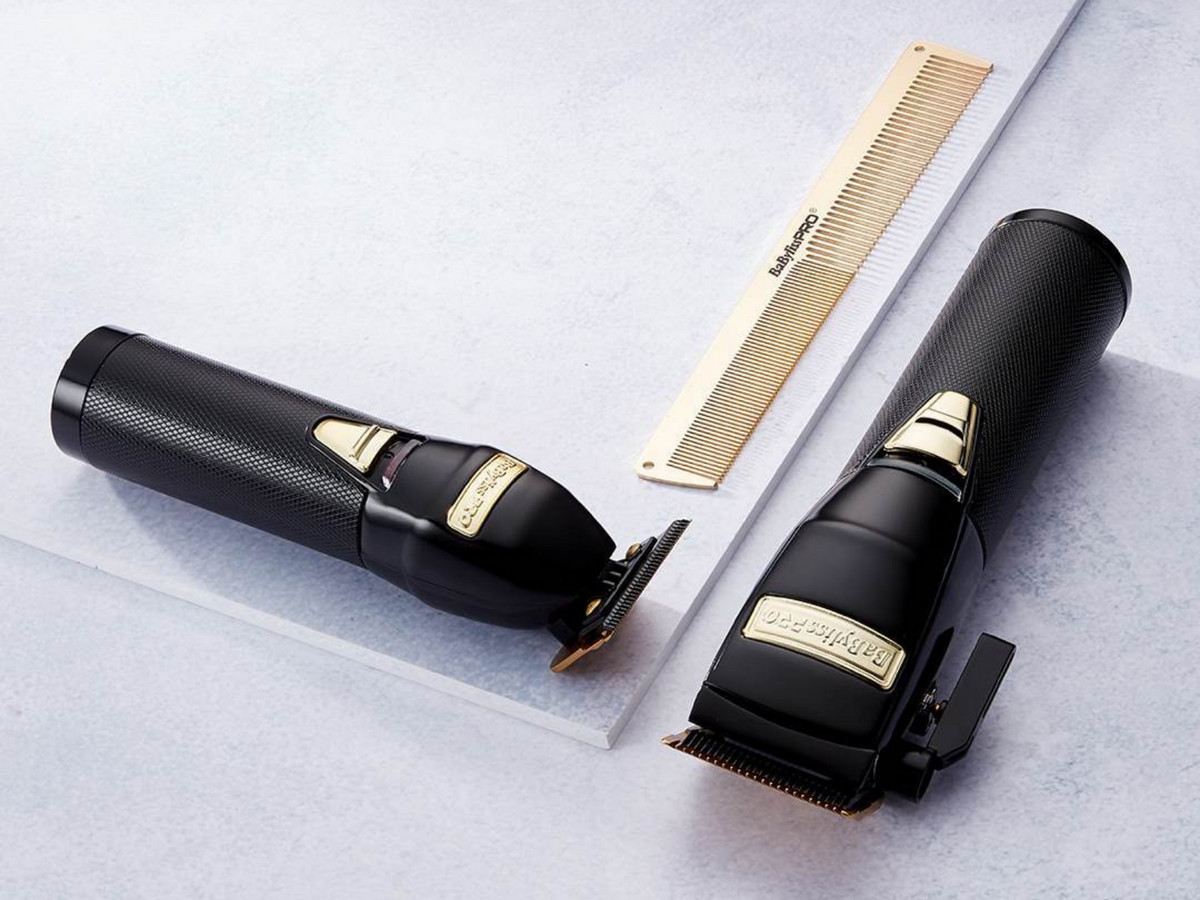 1) Clipper, Trimmer & Shaver
Before selecting clipper/trimmer, you should clarify what purpose you will use it for. Do you plan to cut longer or shorter hair? Will you want to use a clipper to trim your beard or nose hair? Today, most clippers can manage hair and also beard, so there is no need to have two devices. If the shaver is suitable for hair and beard, it should always be stated in the description or you can orient yourself according to the types of trimming attachments.
Professional clipper/trimmer - has a significantly more durable construction and is made of higher quality materials to withstand daily operation. It also has much more power, special features and attachments. The difference is also in the price, which is due to the materials used slightly higher than the clipper/trimmer for the average user.

Hair clipper - does not cut as close to the skin and is designed for cutting longer hair or beard. Before you buy, make sure that the package contains an attachment suitable for your hair length. It is usually a larger, more robust clipper compared to the trimmer.

Beard trimmer - is designed primarily for trimming beards (to create stubble) or cutting shorter hair. It has a more compact body and narrower blades, which makes it great for finishing/fine-tuning the hairstyle, sharp trimming, fine lines, edging around the ears and creative styling.

Shaver - this is how razors are used for very smooth, precise shaving and clean hair lines

Contouring trimmer - is designed to clean and fine-tune the final cut to the last detail and also to create a variety of shapes, ornaments and figures. It is ideal for professional and precise editing.

Nose trimmer - is usually designed in the size of a pen, thanks to which it is possible to trim hair on less accessible parts, such as hair in the nose, ears, eyebrows or bikini area, etc. Thanks to its construction, trimming is Highly accurate and convenient.

Combined gadget - they are more expensive, but thanks to the interchangeable attachments, they are suitable for hair and beard and can even handle the cutting of eyebrows and hair on the whole body. For this reason, it is by far the most practical and versatile solution.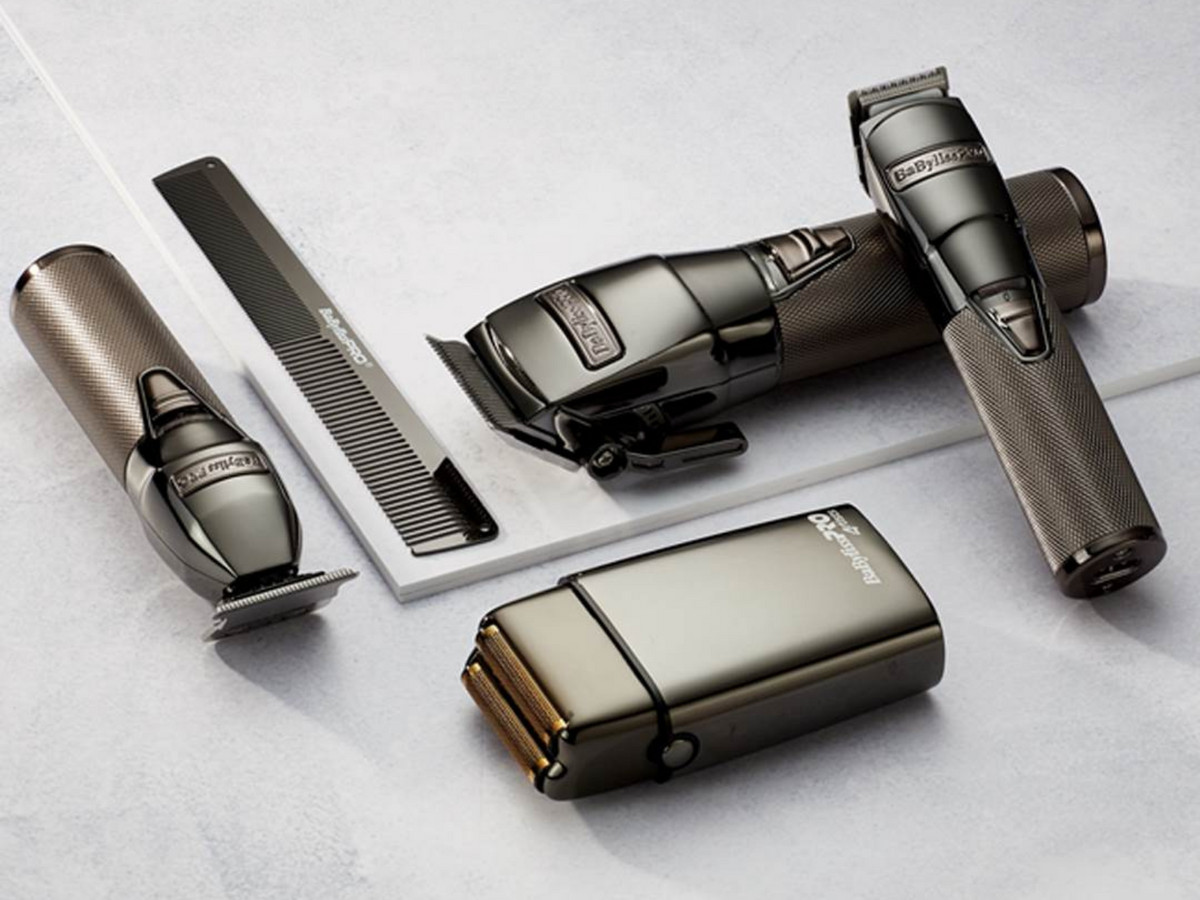 2) Corded or Cordless Clipper?
Consider where and what you will be using your clipper for – are you looking for easy on-the-go touchups? Depending on this, decide whether a cable clipper or battery powered (cordless) gadget is better for you. Everyone has their pros and cons.
Corded Clippers
If you are looking for a cheap and at the same time powerful clipper, which you can operate indefinitely for several hours at a time, you do not plan to travel often and you only use the clipper when you are at home on a mains-powered gadget. When choosing, focus mainly on cable length, as this will significantly affect the freedom and quality of work. If you sometimes need a clipper on the road, we recommend reaching for a model with universal voltage.
BENEFITS
They are usually more powerful
They have unlimited use because they do not rely on the battery
They are usually cheaper than cordless clippers
DISADVANTAGES
They only work with the cable and must be plugged in during use
They provide limited movement, due to the cable, which can interfere with you
They are slightly heavier than the battery stands due to the cable in hand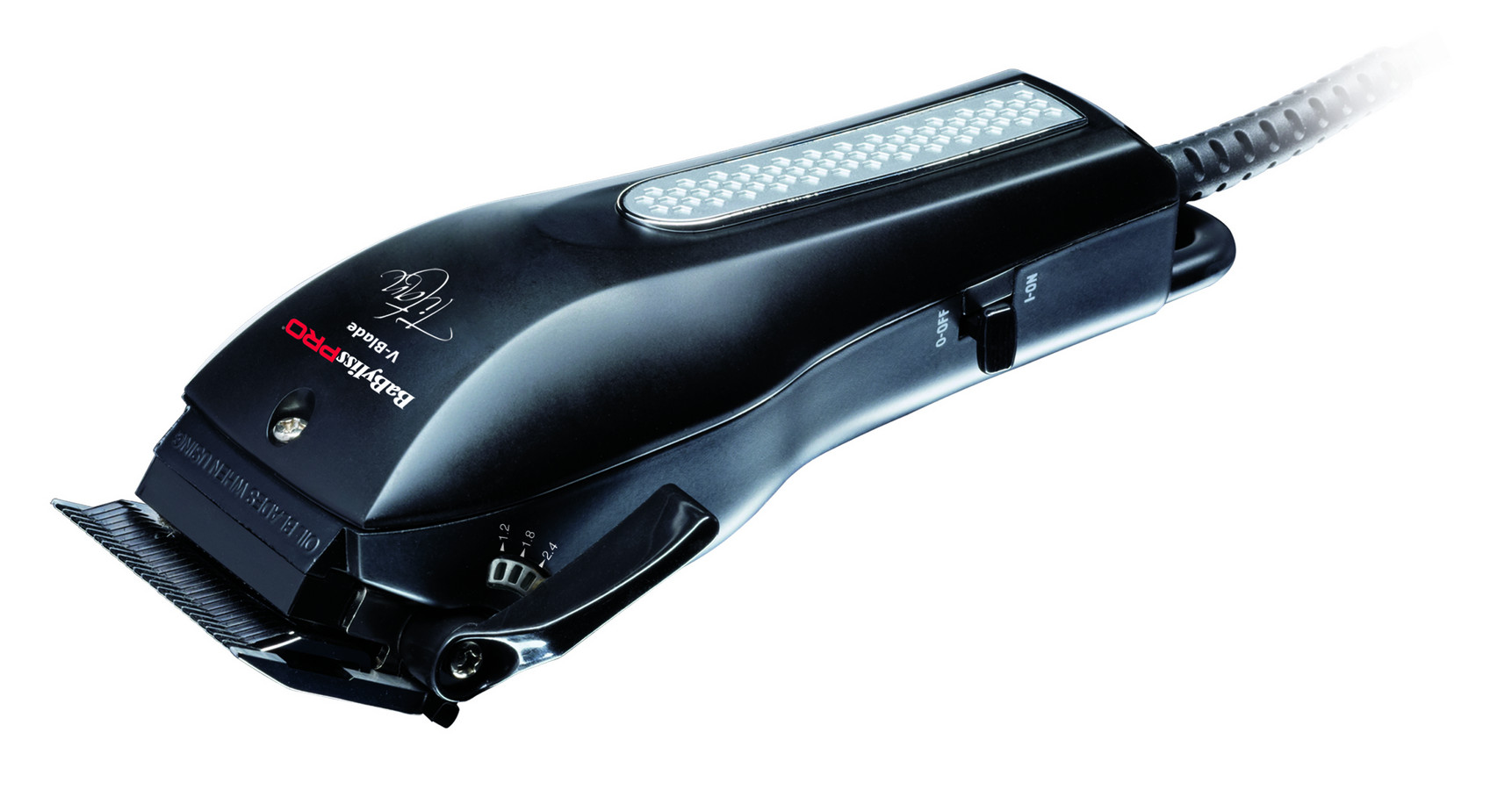 Cordless (Rechargeable) Clippers
The cordless clipper is rechargeable and more flexible. It can be used anywhere because you are not limited to plugging in. Great choice for those who like to cut their hair outdoors. In this case, you need to pay attention to two parameters: battery life, which determines the length of use of the clipper, and charging time, which should be as short as possible so that you can use the clipper again soon. Charging the clipper usually takes from 1 to about 8 hours, and the clipper then lasts up to about 3 hours of continuous operation.
You should also consider the battery type when selecting. Cheaper clippers use Ni-MH batteries, which charge longer and lose their capacity over time. On the other hand, on more expensive clipppers you will find Li-Ion batteries, which have a larger capacity, charge faster, and also have a much longer service life.
BENEFITS
They run on a battery that is rechargeable, you can use the clipper without being connected to the mains
Offers freedom of movement and does not interfere with cable cutting
They can be used anywhere because you are not limited by plugging in
They are usually lighter compared to cord clippers
DISADVANTAGES
Limited time of use carries the risk that the clipper may run out in the middle of cutting
The battery may gradually go out and last less and less
They usually have lower power than corded clippers
They are usually more expensive than cord clippers - freedom of movement is paid for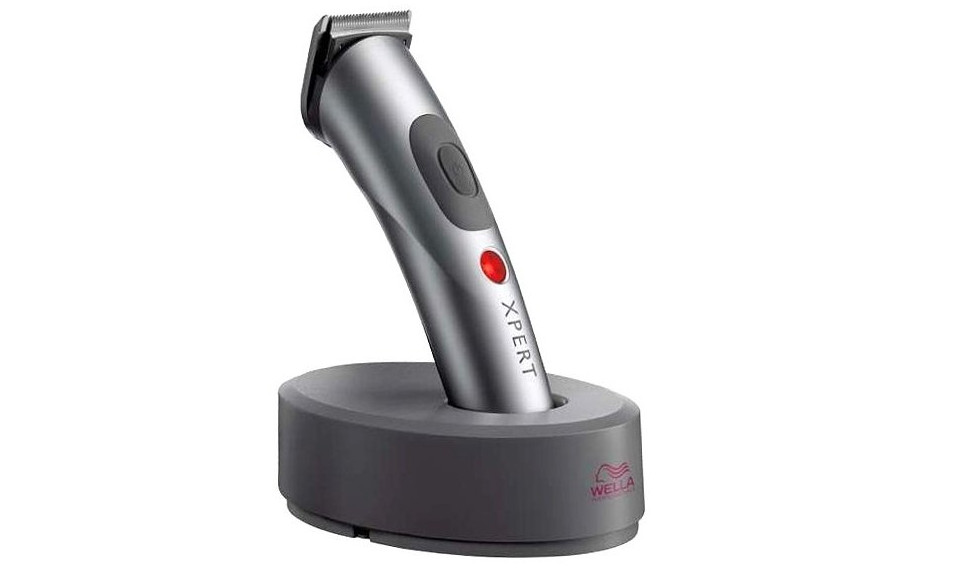 Combined Clippers
Combined clippers work on acumulator and with cable. They combine the advantages of a mains and battery-powered clipper, so you won't be restricted by movement, and when the clipper runs out of power, you just need to connect it to the cable and continue cutting. It looks like the perfect solution for everyone. So what's the catch? This is usually the most expensive option.
BENEFITS
They combine mains and battery operation
This is probably the most practical option
DISADVANTAGES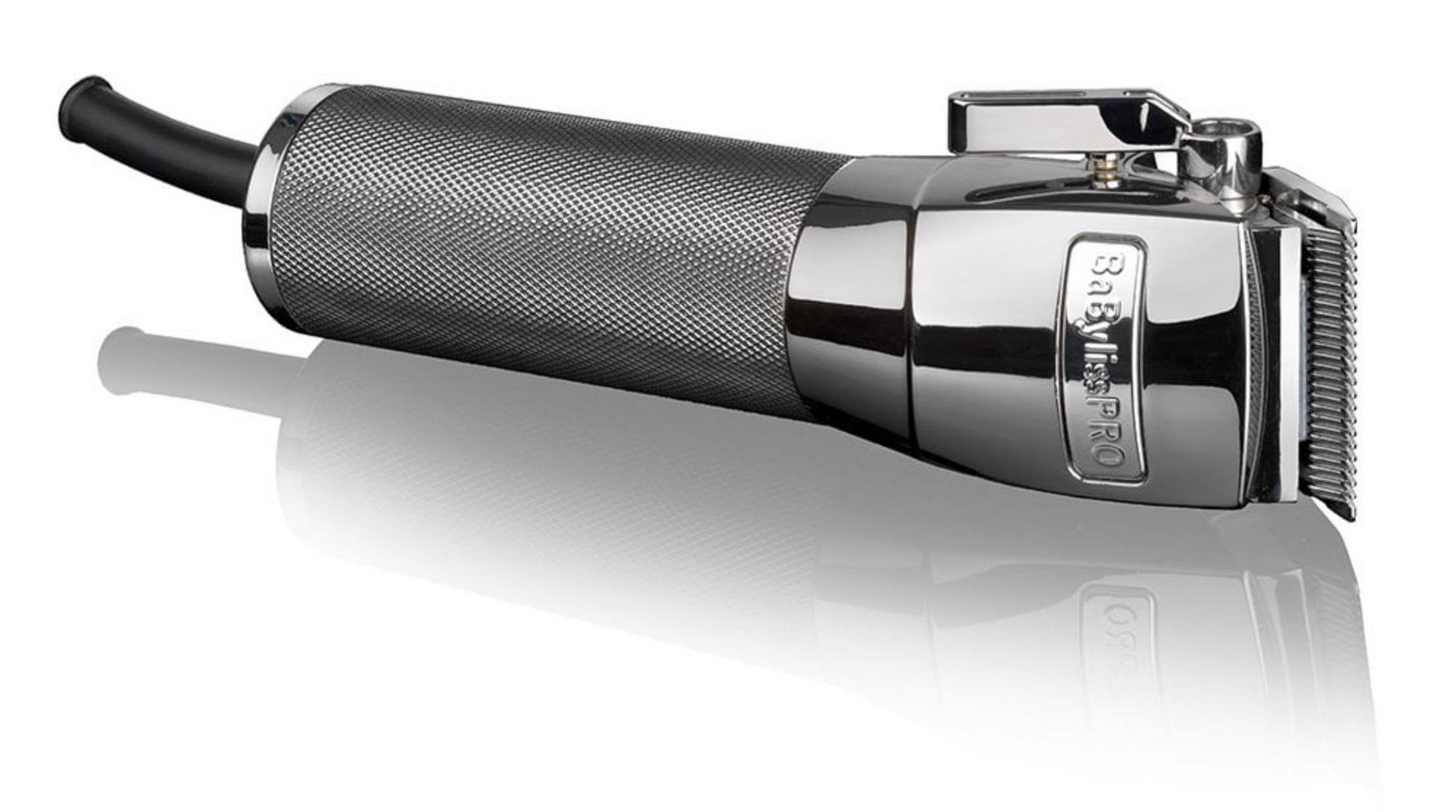 Battery Clippers
These types of clippers are not seen as often, but you can meet them. As the name suggests, battery clippers work on classic alkaline batteries.
BENEFITS
Use without socket
Offers freedom of movement and does not interfere with cable cutting
DISADVANTAGES
Need to keep buying batteries
Due to batteries they are most expensive to operate
They have lower power than with mains and battery clippers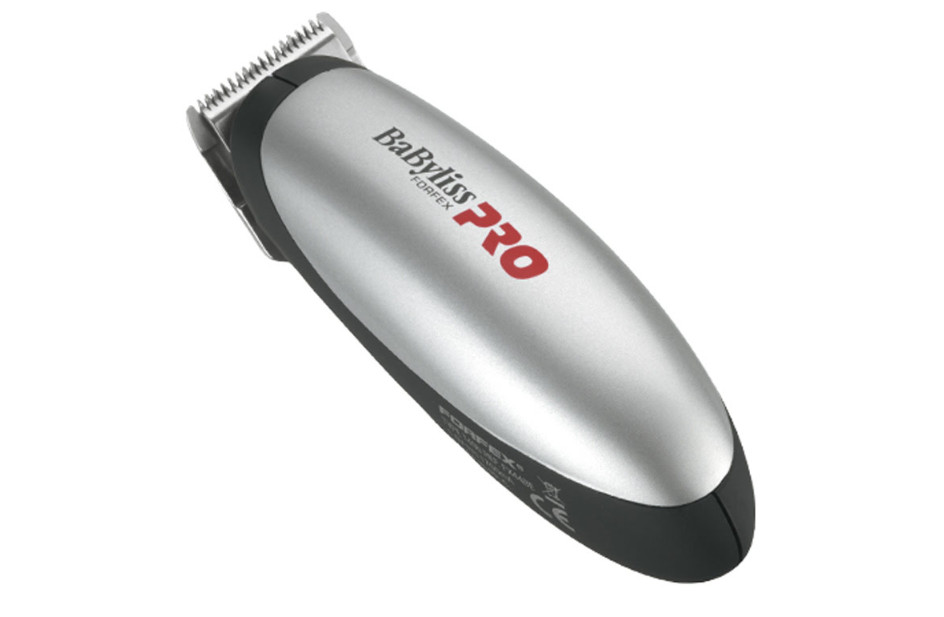 3) Blade Material
The quality of the hairstyle depends on the material and sharpness of the blade. The better and harder the material, the better, more accurate the cut. Therefore, the blade material is one of the most important parameters. The more often you use the shaver, the better the blades should be. This is because quality blades retain their original sharpness for longer.
Titan
The highest quality and most durable material, which is used in the highest quality models (3x harder than stainless steel)
Longevity - is basically indestructible
The blades are self-sharpening, so that even during frequent use, they hardly become dull
The blades are washable under water, because they are resistant to rust
The most expensive material, but you save on grinding the blades
Ceramics
Quality but fragile material (risk of destruction in the event of a fall)
The blades retain their sharpness for a long time, they do not dull when used
Does not overheat during work as with steel and titanium blades
Not subject to corrosion, so the blades are washable
Hair clippers with ceramic blades are rather an exception - least widespread material
More favorable price than with a clipper with titanium blades
Steel
It is more durable than ceramics, and also a little easier to maintain
Not resistant to rust, so not recommended for cleaning in water
It is one of the cheapest materials, which is why we can find it on the cheapest clippers
Least lasts (risk of rusting and blunting of the blade)
Stainless steel
Stainless steel is very similar to steel, but it does not rust and the blades are washable
It is one of the most common material for the production of blades
It doesn't last long sharp than, for example, titanium, so it is suitable for those who do not plan to use the clipper so often
It is one of the cheaper materials
Japanese steel
Japanese steel has higher strength and sharpness than European steel
Enables super clean, smooth, sharp cuts and advanced cutting techniques
Lasts sharper than stainless steel
Blades are washable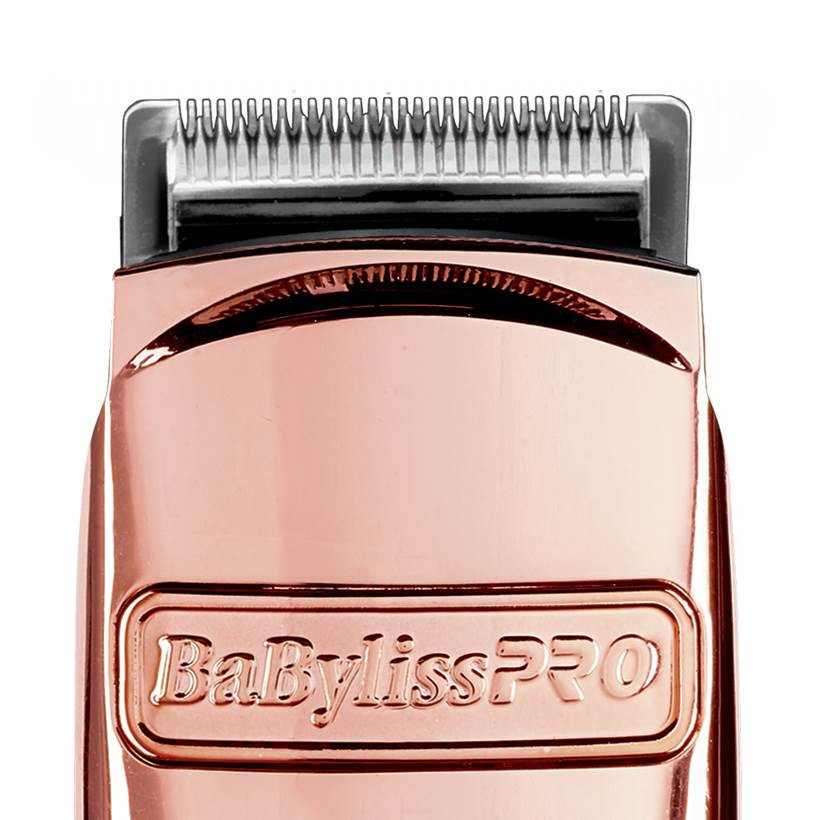 4) Cut Length (Guide Combs)
The shape of your cut is affected by the given guide comb - it can be fixed or adjustable. Guide combs can turn your hair clipper into a multifunctional device with which you can groom not only your hair but also your beard. Before buying a clipper, it is therefore important to find out which length of cut you prefer, whether one length of guide comb is enough for you or you will need a more universal clipper for the salon. In general, the more guide combs, the better. However, with the more attachment combs, the price of the clipper often increases. The best barber clippers can even have up to 20 options for setting the length of cut.
We distinguish guide combs into:
Fixed combs - are designed for a specific cut length and it is necessary to have a separate guide comb for each cut length. For this reason, it is necessary to have more combs. You will find this type of attachment on cheaper clippers.
Adjustable combs - guide combs do not need to be replaced, just set the desired length of cut (usually with a taper lever or wheel). The advantage of the adjustable attachments is the possibility of more precise adjustment of the cut with a spacing of only 0.1 to 1 mm. You will often find only one or two sliding combs in the package, so you don't have to deal with their storage or possible loss. The more expensive clipppers are equipped with adjustable guide combs.
Special attachments - in addition to standard attachment guards, some clippers also include special attachment combs, eg for shaving or contouring, etc.
We now know that guide combs determine the length of the cut. But how do you know which comb size will suit you? It's not a science. The number on each comb represents the length of hair you would have on your head after using the clipper with the said guide comb. Generally, the smaller the number, the shorter the cut. Standard lengths for guide combs are as follows:

For example, if your clipper comes with combs 1-4, you will be able to cut from 3 mm to 13 mm. The number 0 is called a cut without a comb, which will result in an almost shaved look - you will get a cut length of 0.5 mm. When in doubt, always start with the largest attachment guards and work your way down slowly.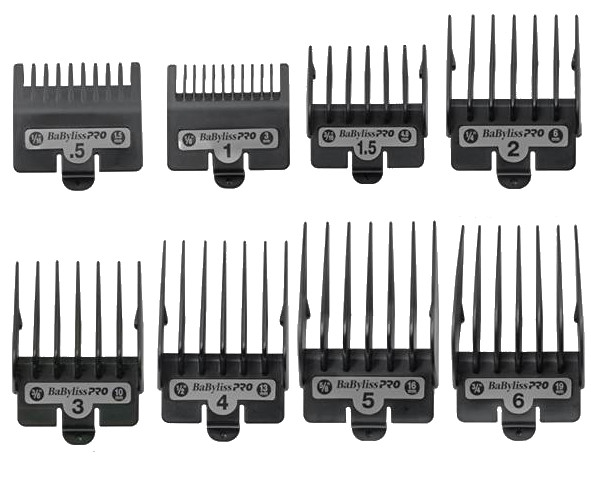 5) Contact with Water
Maintaining a water-resistant clipper is much easier and more convenient. After work, you can simply rinse it and you're done. However, not all clippers can be used underwater. Don't confuse the terms washability, water resistance and water resistance.
Washable - only individual guide combs can be washed under water, but otherwise the clipper is intended for dry use only.

Waterproof - the clipper can withstand less contact with water. This means that it can be used, for example, in the shower, but it cannot be used under running water from a shower or immersed in a soaked bath. The clipper can usually be rinsed with water.

Water resistance - you can use the stand even under running water in the bathtub and it can then be easily washed under running water.
6) Features & Accessories
Clipper/trimmer in addition to the primary cutting function, it can also be equipped with other functions that can make your use easier and more enjoyable.
Self-sharpening blades - means that the blades will stay sharp longer and you will not have to worry about their frequent grinding. They are mostly made of titanium or stainless steel (but they also include ceramics). You have to count on a higher price.

Use during charging - most clippers are rechargeable (they have a built-in battery), but only some allow use during charging.

Quick charge - the clipper only needs to be charged for 5 minutes, for example, to charge the battery so that it is possible to complete the cutting. This is especially useful when the clipper cannot be used during charging.

Battery status indicator - an overview of the battery status is especially suitable for those clippers that do not allow use during charging and do not have a quick charge function.

LED display - provides an overview of all important information (cut length setting, battery status, etc.).
Also pay attention to what accessories your hair clipper contains. You may think it's not that important, but believe me, even well-equipped accessories can save you a lot of worries. The most important accessories are guide combs (we wrote about this in point 4), which are a common part of the package. You may also find useful accessories for cleaning and maintaining the clipper, such as blade oil, cleaning brush, attachment holder, blade cover, etc.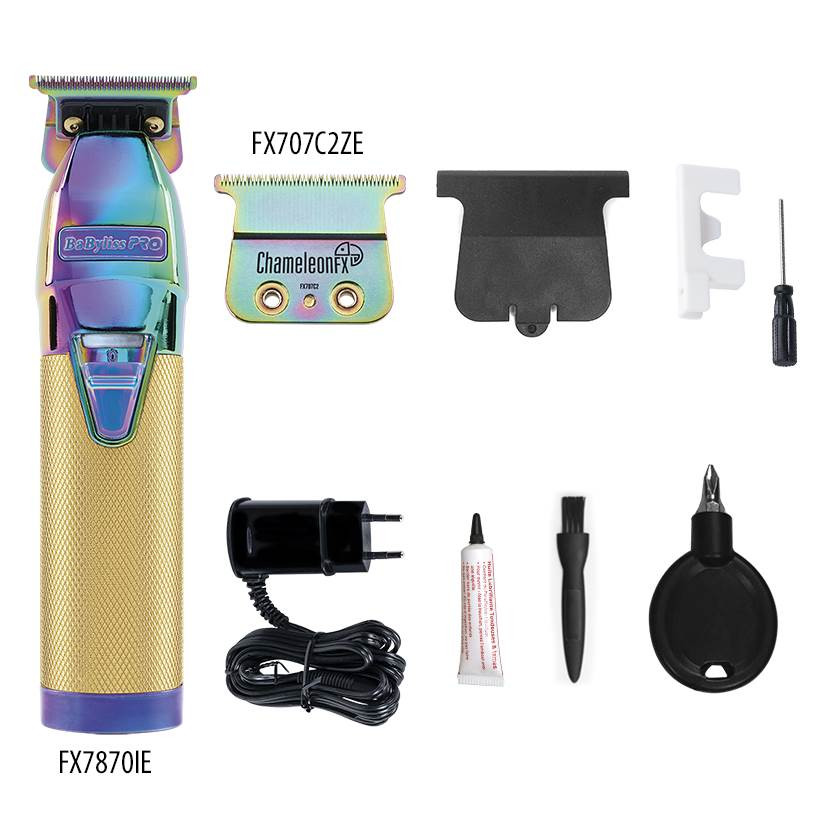 7) Price
As you may have guessed, the more expensive the general, the better the clipper will be. Although you may encounter exceptions, in general, the more expensive model will much more often offer you conveniences such as water resistance, self-sharpening blades, fast charging function, titanium-coated blades. But with a cheaper clipper, you have to reckon with a weaker battery, limited functions and cheaper materials.
Up to 40 € - it is really you the cheapest clippers made of the cheapest materials, mostly powered by a cable or with less battery life and longer charging time. It is suitable for exceptional use a few times a year and for uncomplicated cuts.

From 40 € to 90 € - in this You can get the price with more technologically advanced clippers, which have more guide combs and a better quality battery and motor. You will often find titanium blades and extended functions such as fast charging, water resistance, LED control. These are ideal clippers for frequent home use, which can handle even more complex hairdressing cuts.

Over 90 € - here we get to class of top professional hair clippers. These clippers have the best materials (titanium blades, metal body of the clipper, top-class motors) and offer the latest technological solutions and innovative functions (touch adjustment of the cut, sound signal that alerts you to insufficient blade lubrication, etc.). They are therefore suitable for salons or for more demanding users.