Discover the new Igora Royal colors from Schwarzkopf Professional with a new modernized look, greener packaging and a simplified portfolio.
Schwarzkopf Professional introduced Igora Royal colors to the world as early as 1960. Since then, they have been synonymous with quality and stable dyeing results and product innovation, which is why millions of colorists have trusted Igora Royal colors for decades. Redesign of the Igora Royal means for the Igora colors improved modern packaging environmentally friendly, a new seal of performance and a simplified range of colors. The quality and composition of the colors remain the same. Colors continue to deliver powerful performance, offering amazing color results faithful to swatches, incredible color intensity and, above all, reliability.
Read on to find out everything you need to know about the changes made to the portfolio Schwarzkopf Professional Igora Royal.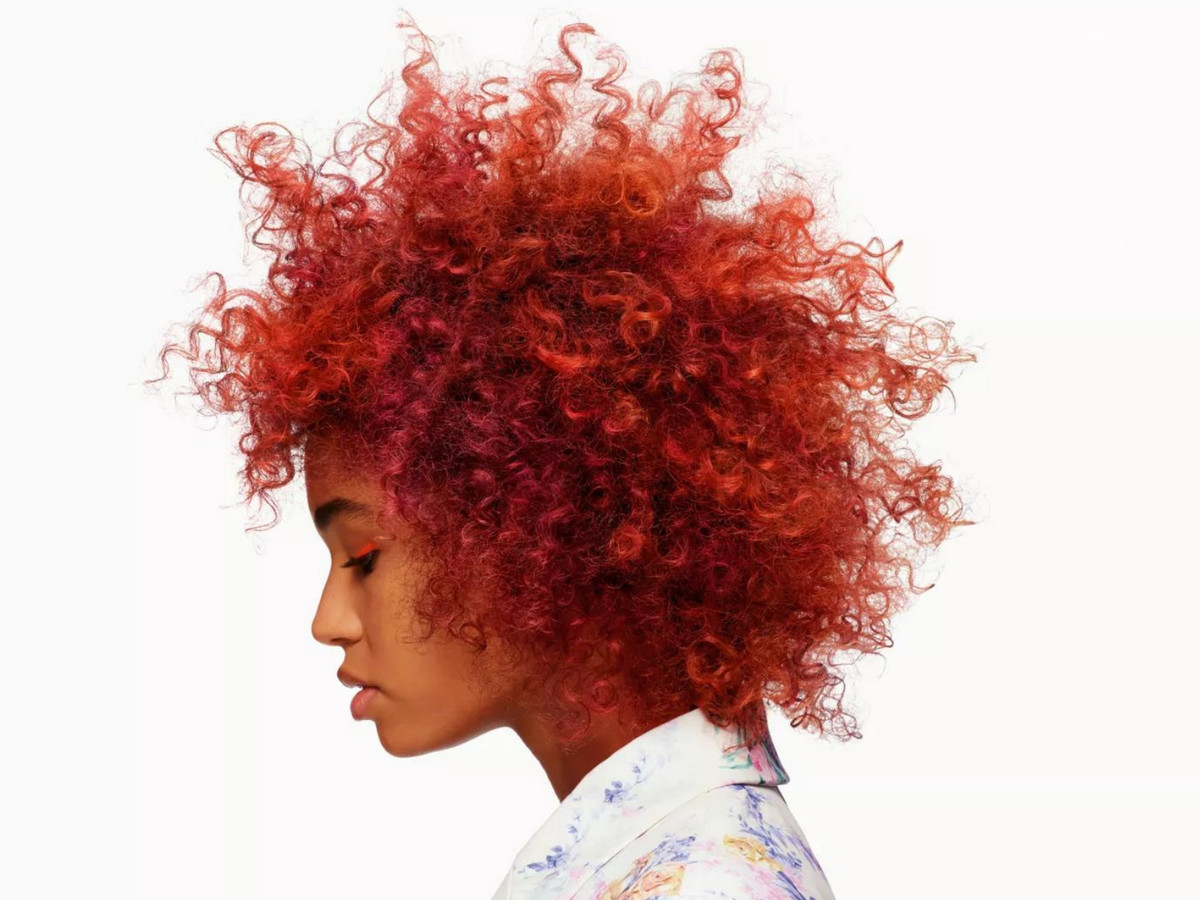 Simplified Color Portfolio
Extensive color portfolio Igora Royal has been narrowed from 13 rows to just 5 rows, making it incredibly easy to navigate colors. This simplified portfolio allows the hairdresser greater clarity, easier inventory management and easier product selection tailored to the unique hair needs of clients.
The iconic red covers remain the same for the basic collection of shades. The basic shades will also include the range of fashion shades Igora #RoyalTakeOver, Igora Royal Opulescence, Igora Royal Nude Tones, etc.. Gradually, you will gradually find all these color collections in red boxes (gradually we will also move these fashion shades under the basic color Igora Royal), however, the formula remains unchanged, the so-called dyeing result will be the same.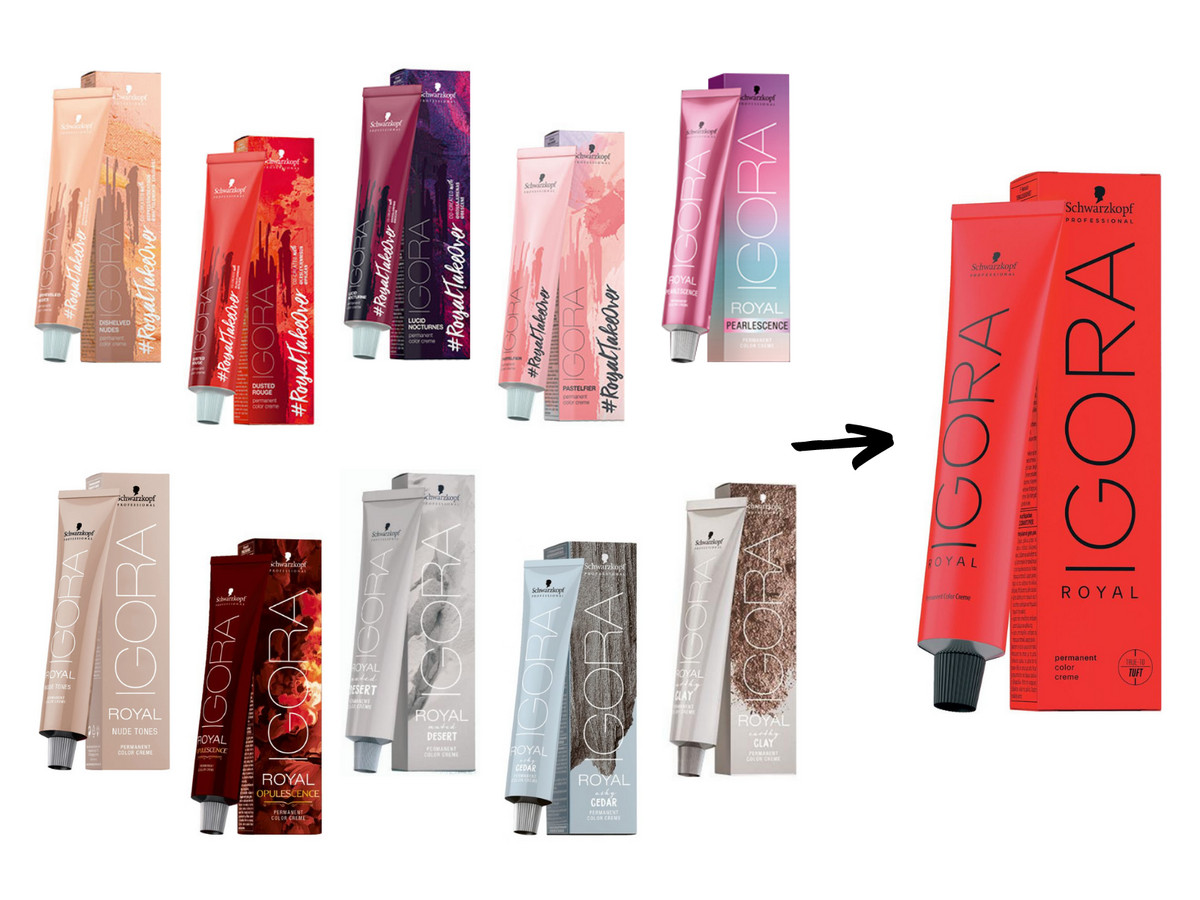 Technical color lines (Highlifts, Absolutes, Silver Whites, Fashion Lights) remain in a separate package and are easily recognizable by different colors to clearly highlight their different technical uses.
The new color distribution of Igora Royal will be as follows: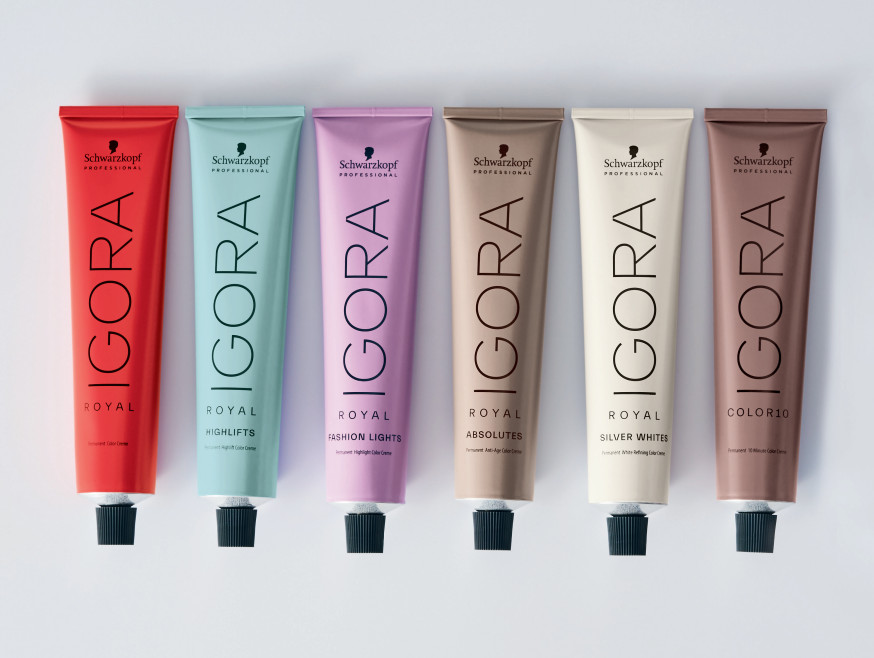 Ecological Packaging
Schwarzkopf Professional is a pioneer in the hair industry and really cares about the production of sustainable products for professionals - and the redesign of the Igora Royal is no exception. Each of the new color lines uses at least 92% recycled materials. This saves approximately 350 tons of pure aluminum along with 340 tons of original cardboard and 80 tons of pure plastic per year. Sustainable packaging will help the hairdresser:
reduce the ecological footprint of the salon,
communicate to clients a commitment to ecology.