Purple, blue or green? Which neutralizing shampoo is right for your hair? Learn more and wave goodbye to unwanted tones!
Did you think that purple shampoo will remove the warm tone of any hair color? Error! Neutralization doesn't just mean purple shampoo. Each warm tone needs a completely different color to neutralize. Purple shampoos is only used to remove the yellow tinge in clients with blond to platinum hair. However, it does not cope with brass or red reflections in darker hair. Solution? Shampoo with blue or green pigments! Read on to learn how to properly suppress unwanted warm undertones in all color shades right from home, without having to visit a hair salon.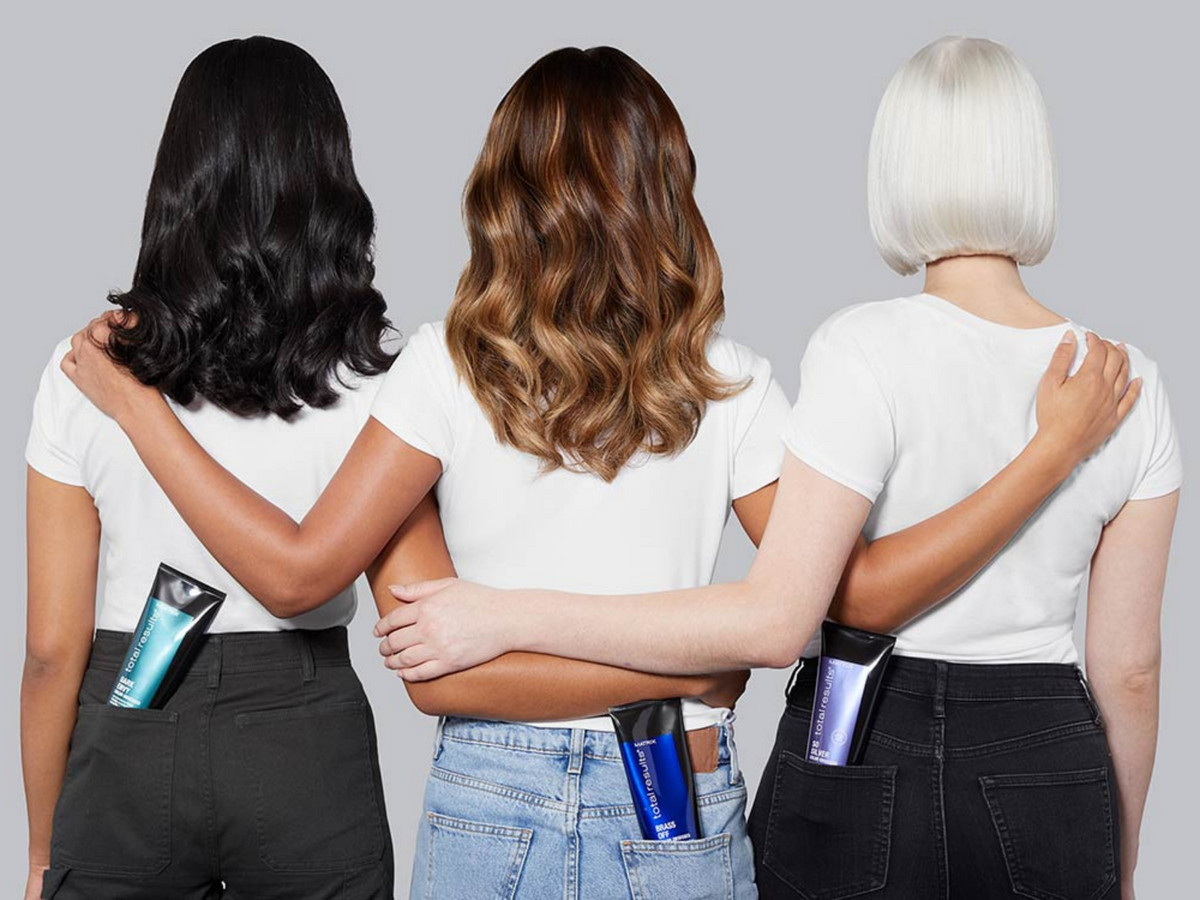 Why do warm tones appear in my hair?
Each hair color tends to give off warm reflections sooner or later, and an unwanted yellow, brass, or red tinge appears. This usually happens with dark hair that turns blonde, but this problem can also occur with hair that has been bleached brown. However, this color change is completely normal, and once you understand why this happens, you can easily correct the situation. We have already discussed this topic in our article about purple shampoos and hair toners, but for the record we will repeat it here. Simply put, warm undertones hide beneath the surface of your natural color, and each hair color is characterized by different undertones. If you have:
Light blond hair or silver or gray hair - your undertones are yellow or gold
Medium brown hair - your undertones are orange.
Dark brown hair or black hair - your undertones are red.
You won't see these warm undertones on the outside, but believe me, they are there. They most often appear in hair that is lightened or colored. Hair can also get a warm tingle due to frequent heat treatment, sunlight or chlorine. Therefore, light hair color may appear yellowish over time, brown hair color brass and dark hair color reddish. It is therefore important to constantly take care of the paint and prolong its life as much as possible.
How to get rid of yellow, brass and red tones?
The solution to any unwanted hair color is called neutralization. There are several ways to neutralize or tone hair color:
In the salon your hairdresser can apply toner to your hair after lightening. It can also give your strands a professional toning mask, which will ensure the most cold looking hair.

For domestic conditions, they are then suitable neutralizing or toning shampoos, but also conditioners, masks and rinse-free care. But don't be fooled, it's not just silver shampoos with purple pigments. Increasingly, you may encounter shampoos with blue or even green pigments. It is important to choose the right color.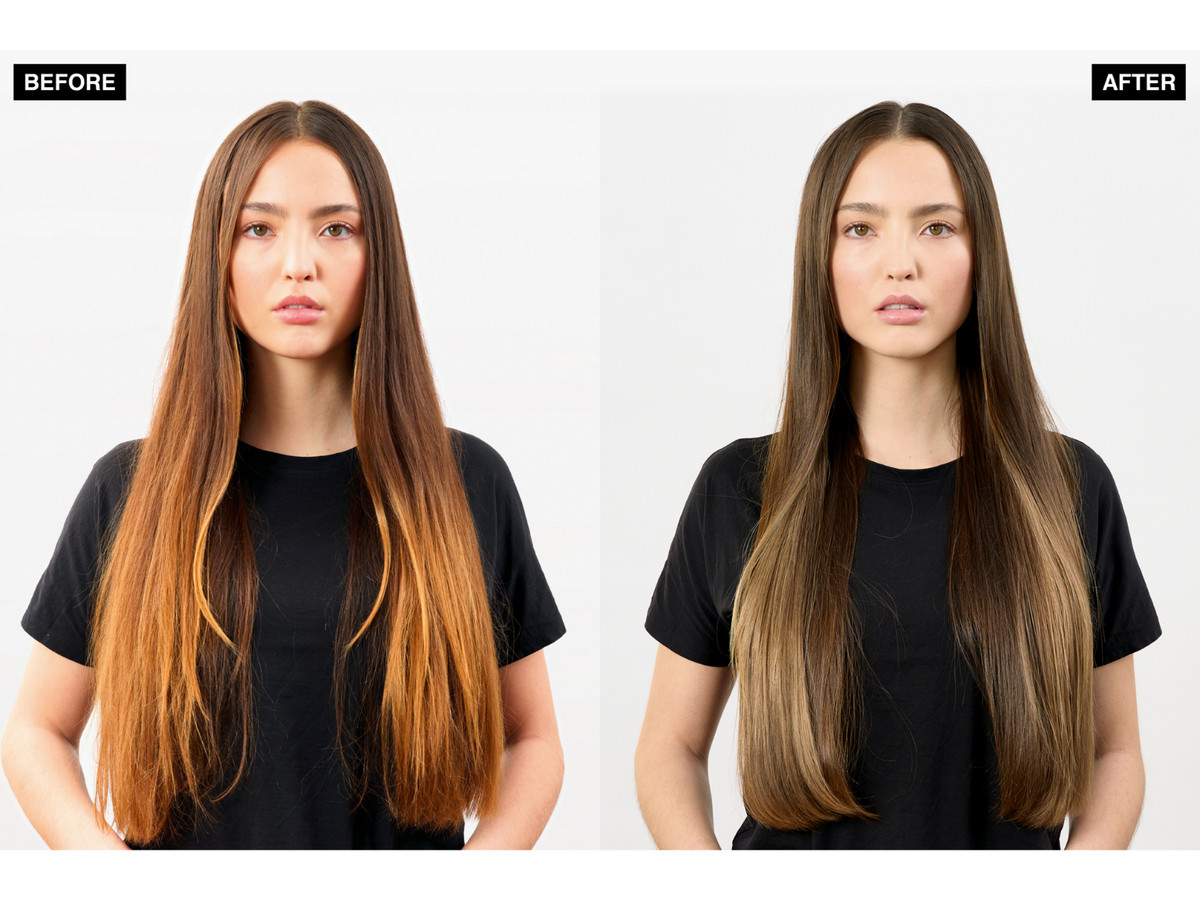 Which toning shampoo is right for you?
Purple, blue or green? You must use your hair color when choosing the right neutralizing shampoo shampoo. As we have already mentioned, each hair color has its own characteristic warm pigments. For blonde hair they are yellow and gold pigments, for brown hair they are orange or brass, and for dark brown to black hair they are red pigments. Considering these pigments, the choice of shampoo color will be as follows:
Purple Shampoo helps to correct yellow and gold tones in blonde hair in tone 8-10 and in gray hair.
Blue Shampoo helps to correct brass tones in medium brown hair at a tone of 5-7.
Green Shampoo helps to correct brass tones in dark brown and black hair at a tone of 1-4.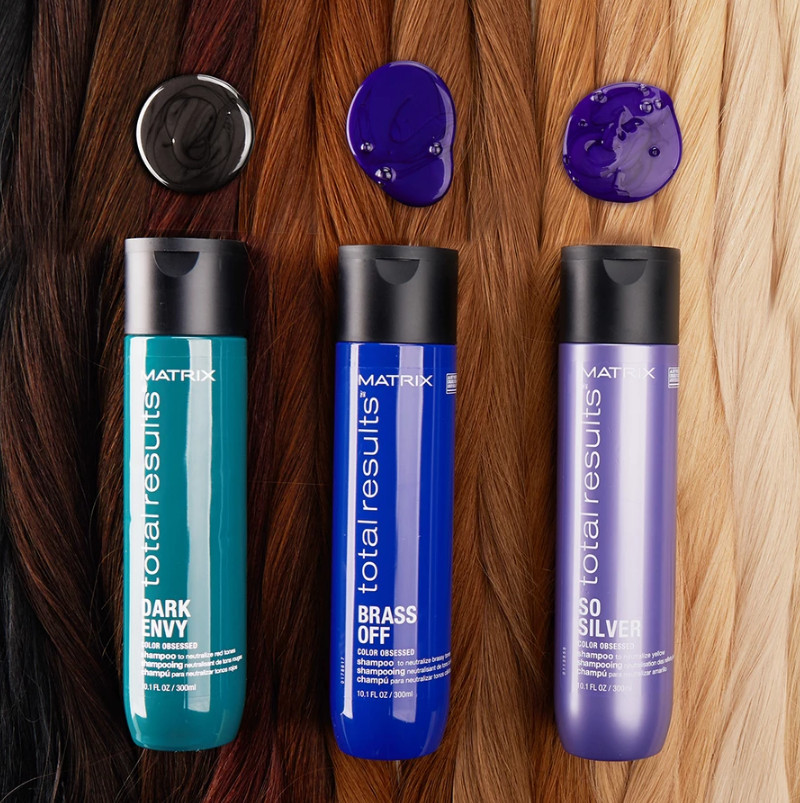 Which brands offer the best toning shampoos?
Almost every professional brand has its own silver shampoo for blondes. However, as far as the range for solving warm reflections on darker bases is concerned, it is no longer so widespread. However, the trend of cold shades is becoming more common among dark hairs, and so the offer of neutralizing care for darker foundations is still expanding. Here are the best ones:
1) Matrix Total Result
2) L'Oréal Professionnel Series Expert
3) Redken Color Extend
4) Schwarzkopf Professional
You can find the whole offer of toning and neutralizing shampoos here → TONING AND NEUTRALIZING SHAMPOO