Enrich your cosmetic equipment with new Joico products that arrived at the cosmetic market only a few days ago. We choose the biggest hits for you!
A regular dose of cosmetics news is here again! Above all, you can look forward to a lot of new products from Joico . Joico is gradually improving and renovating its product ranges. But don't worry, the formula of renovated products differs only minimally to preserve the results that are loved by millions of customers around the world. And that's not all! Joico is also launching two new lines. Keep reading and find out more not only about the great Joico products!
New SmartRelease Technology
The main novelty is the new intelligent SmartRelease Technology, which is gradually being implemented in all Joico brand products. So, let's say more about it. This unique technology consists of breakthrough ingredients - Rosehip Oil, Arginine, and Keratin - to help repair, strengthen, and protect hair from the cumulative effects of daily styling. But the best is yet to come! This technology acts continuously - not only during the application, but all the time! It relaxes with every pull of the comb and every touch. Result? Immediately up to 50% less damaged hair + constant release of components makes hair stronger and less prone to future damage.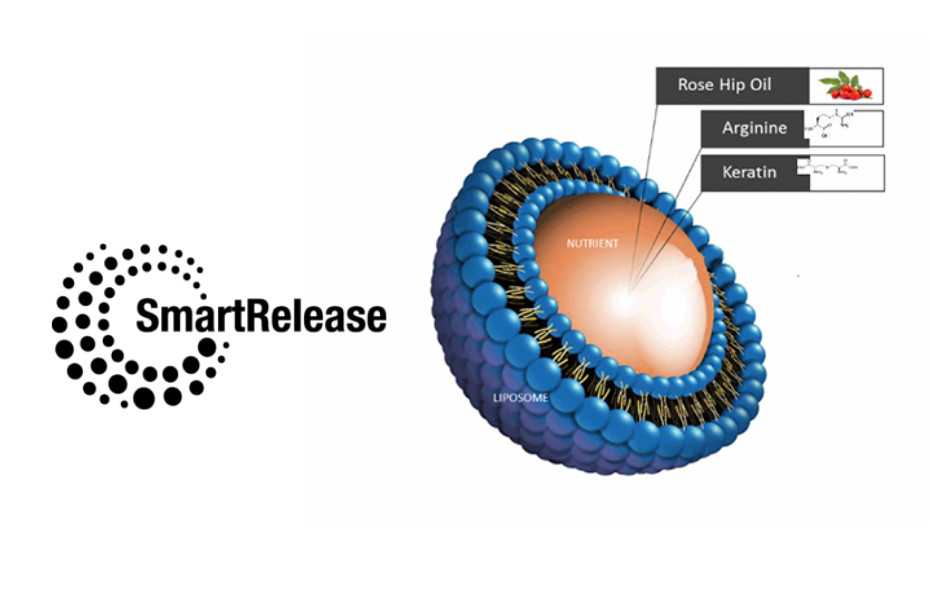 New Defy Damage: Weapon Against Damage!
New line Defy Damage contains a higher concentration of the new Smart Release Technology from Joico. That's why it is considered the best weapon against hair damage. The Defy Damage line was created as a reaction to hair problems of the 21st century, when up to 75% of women consider their hair to be damaged. This is because most women ironing, blow-drying or curling their hair every day and dyeing it almost every month. But even non-colored, virgin hair can be damaged due to environmental or mechanical damage. That's why this range is recommended for everyone, for hairdressers and their clients. Defy Damage series consists of professional in-salon bond-protecting and color-protecting treatments and an at-home care range.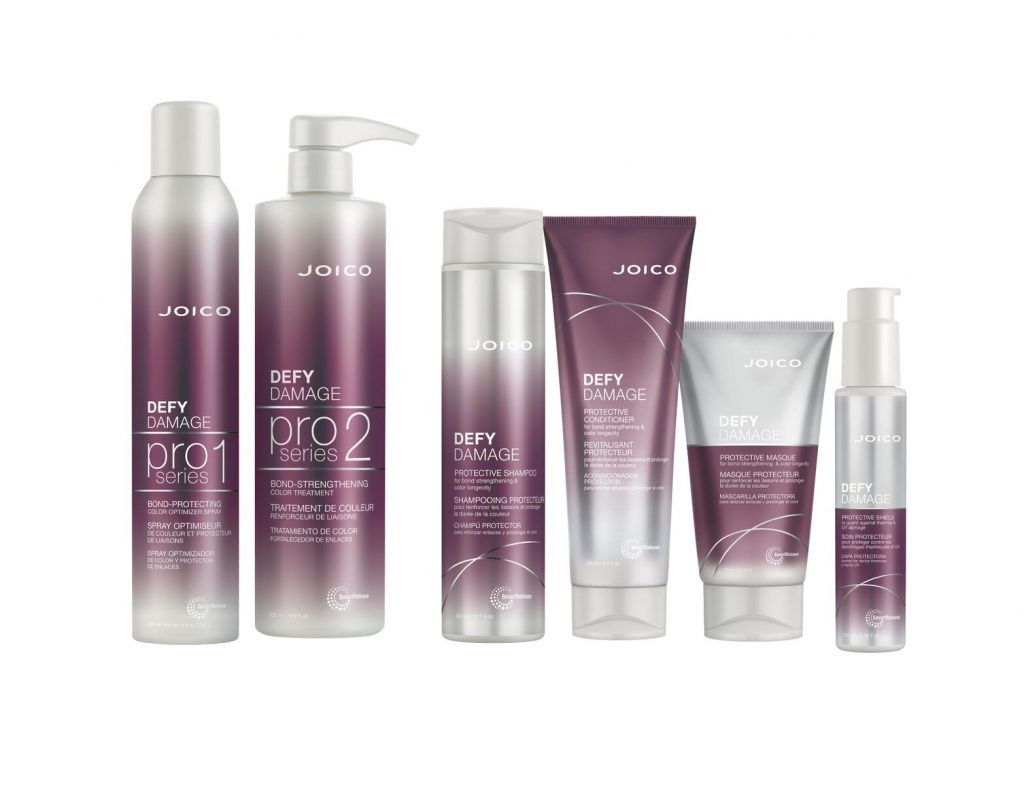 First up, Defy Damage ProSeries, in-salon two-step treatment. In two easy steps, it helps to protect hair bonds before, during and after every chemical service for stunning results. It will save you time on colour services and blow-outs and it will improve your colour results, while protecting all three hair bonds (disulfide, salt, hydrogen). Thanks to this, hairdressers can literally defy damage! And what else? It works with any hair colour and lightener or separately to replenish bonds and hydrate locks for stronger and healthy-looking hair. After the treatments, your hair will be 5x thicker, 80% less brittle with luxurious volume and a firmer and softer look.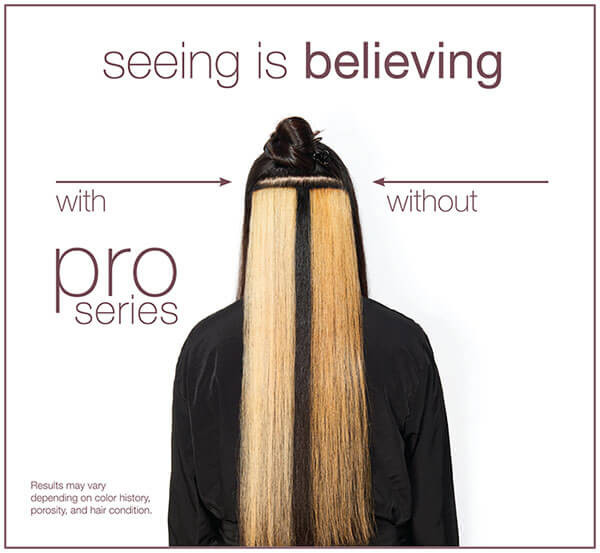 Next, Defy Damage Home Care System to maintain the effect of the salon . The at-home system protects hair from the ravaging effects of daily heat styling, UV exposure and environmental pollution that lead to dry, dull, lackluster locks. This damage-defying breakthrough helps protect and strengthen hair bonds for a healthy hair transformation, you can see and feel. In addition, the at-home care system maintains over 90% of color vibrancy, provides immediate soft feel and increases shine after just 15 shampoos.
Defy Damage, a first of its kind, it is a completely new way of looking at the needs of your hair.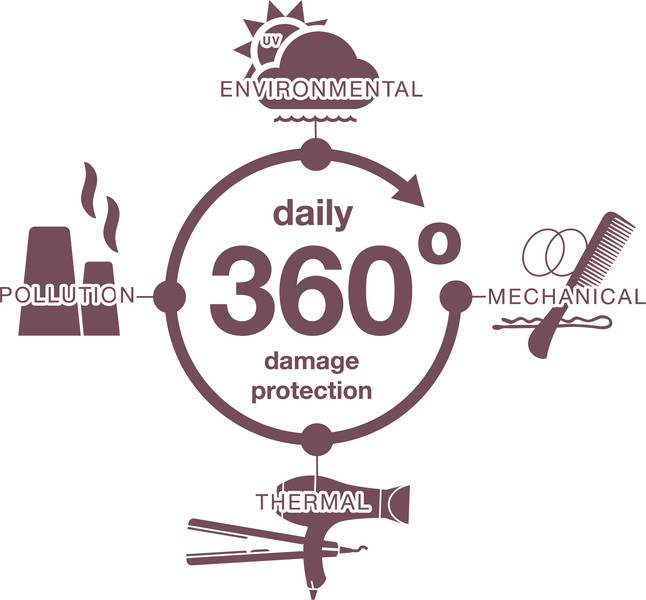 Moisture Recovery Renovation
In addition to the new Defy Damage line, the Joico also is improving its existing collections. Joico's Moisture Recovery line has a new look and new technology - now infused with nourishing jojoba oil, vitamin-packed sea kelp and the brand's unique liposome delivery system, SmartRelease Technology, to deliver the deep replenishment for thick, unruly, frizzy hair to look and feel beautifully shiny and healthy all day. According to Joico, a single treatment delivers 24-hour moisture replenishment, double the softness and leaves it 3x less prone to breakage. That's some recovery! And what else? The resulting smoothing is much more efficient than the previous version. There's a reason it's called "hydration salvation"!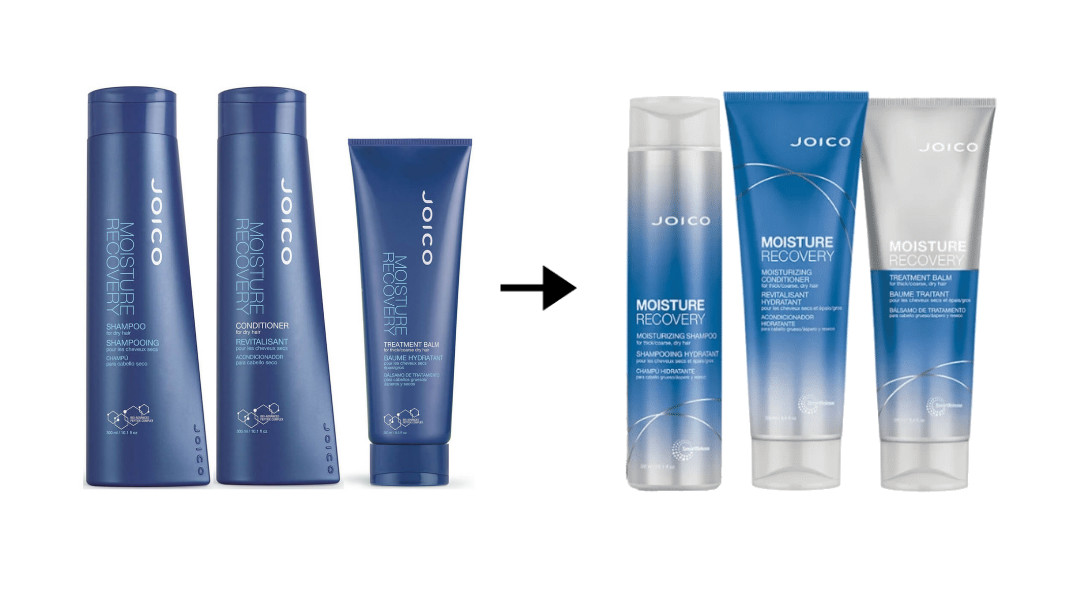 New Joico HydraSplash
Was the Moisture Recovery line too overburdened for your hair? Dense, overly creamy conditioners simply leave fine hair flat and lifeless. Joico feels clients' pain. That's why it created the new weightless HydraSplash line with a lightning formula. Dry, fine hair will lap up this new launch from Joico! New HydraSplash collection provides 24-hour hydration for fine to medium hair, replenishing moisture, shine and softness without weighing hair down. So you'll never have to worry about your hair being flat and without volume after cleansing. Dry, brittle, delicate hair is nourished and transformed by new Joico HydraSplash with the gentle touch it needs!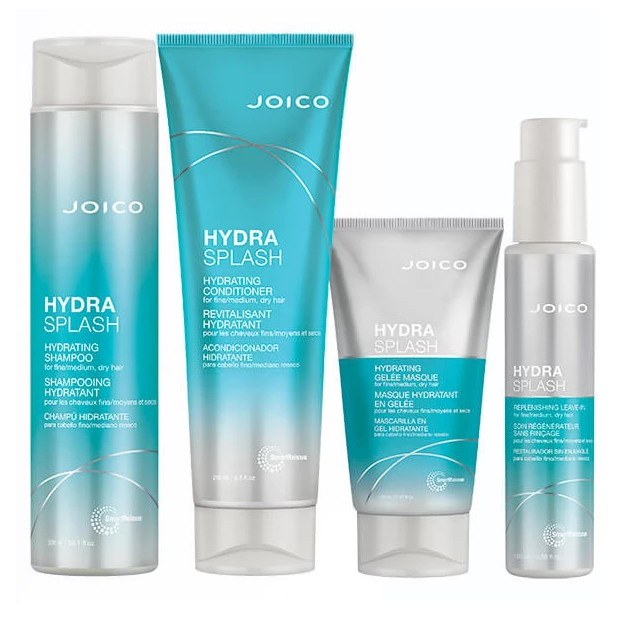 JoiFull Replaces Body Luxe Line
The search for a volume-boosting product range that doesn't leave you with a sticky, unworkable head of hair never seems to end. But now, the search is over! Big, bouncy blow-out clients will be clamouring for the new JoiFull collection. JoiFull replaces the Body Luxe volume line - now infused with new SmartRelease technology thanks to which it not only adds the dream volume to your hair, but also deeply regenerates it without weighing hair down. Creating hair with an envious body, big bouncy volume and a lush finish is now as easy as one, two, three... It's the dream that's now a reality for fine, thin hair with the new JoiFull line!
More New Arrivals that You Should Not Miss!
Not only Joico, but also other brands introduced hot news in July:
Zone.Concept Milk Shake: This brand has several new products. One of the first is the renewed Curl Passion, range with new packaging and technology for better appearance of the curls. Next, Integrity System products for damaged hair also got a new modern look, but the composition did not change much. However, the most expected news is Colour Whipped Cream. Does it remind you of anything? You're right! These toning whipped creams are based on the popular Conditioning Whipped Cream. And everyone who longs for maximally smooth and straight hair should not miss the innovative smoothing anti-frizz system K-Respect which provides straight hair for up to 3-5 months.

Korres: This Greek brand has a lot of new shower gels and body lotions with new modern scents. However, the main novelty is the new Greek Yoghurt skin care with real Greek yoghurt and probiotics. It provides gradually relaxing hydration for up to 48 hours, ideal for dry and sensitive skin. And that's not all! Korres introduces new Korres Argan Oil hair care specially designed for colored hair. This series constitutes proof that colored hair care can also be natural without silicones, parabens, sulfates SLS/SLE.

L'Oréal Professionnel: Loreal introduces new permanent color for incredible, luminous, reflective hair that looks naturally perfected - Inoa Glow. This color works similar to Majirel Glow - provides long lasting neutralization and extreme luminosity. Discover a new palette of 9 shades for incredible light reflection.