Is it worth buying professional hair cosmetics? Are normal drugstore cosmetics not enough for me? What's the difference anyway? We will answer all that in this article.
It's one of the most frequently asked questions in the beauty industry. Are professional hair care products really better? Are they really worth the price? Wondering why splurge on expensive salon products when you can buy shampoo, conditioner or mask at the drugstore for a fraction of the price? In addition, there is a drugstore on every corner, while professional hair cosmetics is only available in hairdressers or in specialized stores and e-shops. So why invest time and money? We have a simple answer to that. *Pro cosmetics are better for your hair!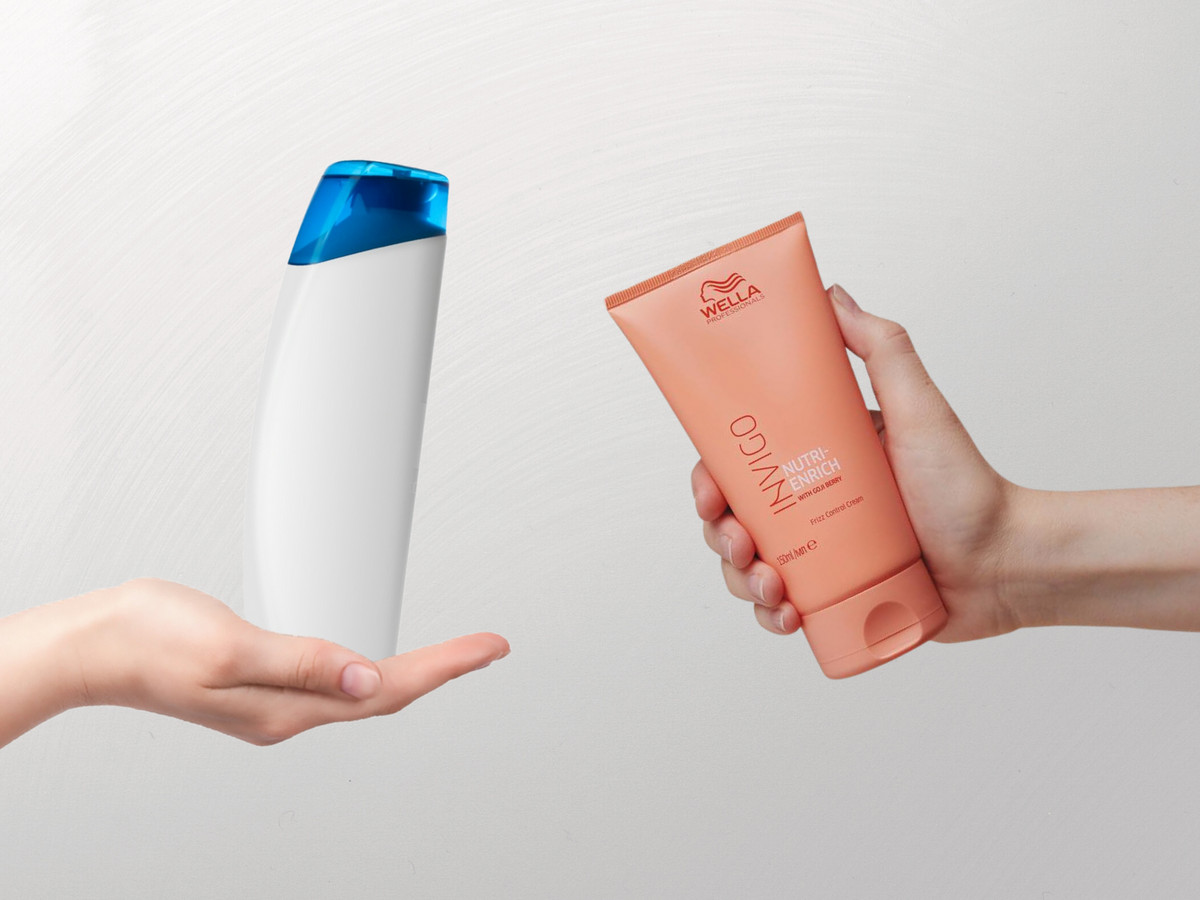 Are Professional Cosmetics Better Than Drugstore?
The main difference between professional cosmetics and drugstore cosmetics is that professional products contain a higher percentage of active ingredients, natural extracts, more proteins, vitamins and other substances that make hair healthier and more beautiful. That means it's better for your hair too. But salon cosmetics are not only better because of the high-quality ingredients they contain, they are also better because of the ingredients they don't contain. Now we're talking about those bad ingredients that may make your hair look shiny at first, but have a disastrous long-term effect on your hair. Unfortunately, many products from the drugstore are laced with these substances, which layer on the hair, which can cause it to become frizzy and break. In the case of properly chosen professional preparations this is not a threat - they do not cover the hair with a non-washable layer. Professional cosmetics are made with very little or no content of these substances, or they are replaced by gentler alternatives. So what are the bad ingredients? Most often they are:
SLS/SLES sulfates
Sulfates are mainly added to shampoos for their cleaning ability and good foaming properties. Unlike professional shampoos, drugstore shampoos usually contain more aggressive sulfates, such as Sodium Lauryl Sulfate (SLS) or Sodium Laureth Sulfate (SLES), which can cause irritation, drying of the skin and may except for damage to hair follicles and hair loss. The reason? It's simple - low price. However, you can also meet these sulfates in professional products. However, if they are there, there is a smaller amount and they probably have a reason - it is usually found with deep cleansing shampoos, which are not intended for frequent hair washing, but for occasional deep washing of clogged hair.
Silicones
Silicones are contained in large quantities, especially in conditioners and masks from the drugstore. Why? Makes hair immediately beautiful, smooth, soft and shiny. However, the problem is not silicones as such, but water-insoluble silicones, which are what most drugstore products contain. Water-insoluble silicones (such as dimethicone, etc.) adhere to the hair, where they create an impermeable coating. The hair is then protected, but through this impermeable crust, the treatment substances will not get into the hair, and the quality of your hair will deteriorate over time. Over time, this can cause the hair to become heavy, dry and dull, or break the ends. Layered silicones can make a clearing even during dyeing, permanent and other treatments.
However, we are not saying that silicones are completely bad and that professional manufacturers do not resort to them either. However, they are aware that silicones must not be overdone. That's why they often choose water-soluble silicones, which you simply wash off your hair the next time you wash them. That is, they do not layer on the hair and do not clog it. It also depends on what else the silicone is in the composition with. Together, water-insoluble silicone can become water-soluble silicone. The downside is that you probably won't recognize it as a regular consumer. If you want to be sure, choose hair cosmetics without silicones.
Parabens
Most shampoos available in drugstores contain methylparaben, ethylparaben or propylparaben (they are usually marked with a capital letter E followed by three numbers on the packaging). The reason is their preservative effects. However, parabens can cause allergic reaction, irritation and rashes. Their estrogenic activity is also suspected. In professional cosmetics, these parabens are replaced by a gentler alternative (e.g. essential oils, vegetable alcohol, vitamin E, potassium sorbate, sodium benzoate) or occur in a minimal amount from 0.01 to 0.3%. Don't want products with parabens? Simply choose hair cosmetics without parabens (paraben free).
Sodium chloride
It is not as closely monitored as silicones or sulfates, because it is not harmful to people or the environment, but it can ruin your color and hair. However, if you want to keep your color as long as possible, you should avoid sodium chloride in your cosmetics. Sodium Chloride can speed up color fading and additionally dry the hair incredibly. You should also avoid it if you were on a keratin treatment - it would destroy its effect. Therefore, it practically does not occur in professional hair care. So why do you find it so often in ordinary hair cosmetics from the drugstore? Sodium chloride is used in shampoos for thickening and for its ability to adjust the water hardness to a value at which the shampoos have better cleaning properties.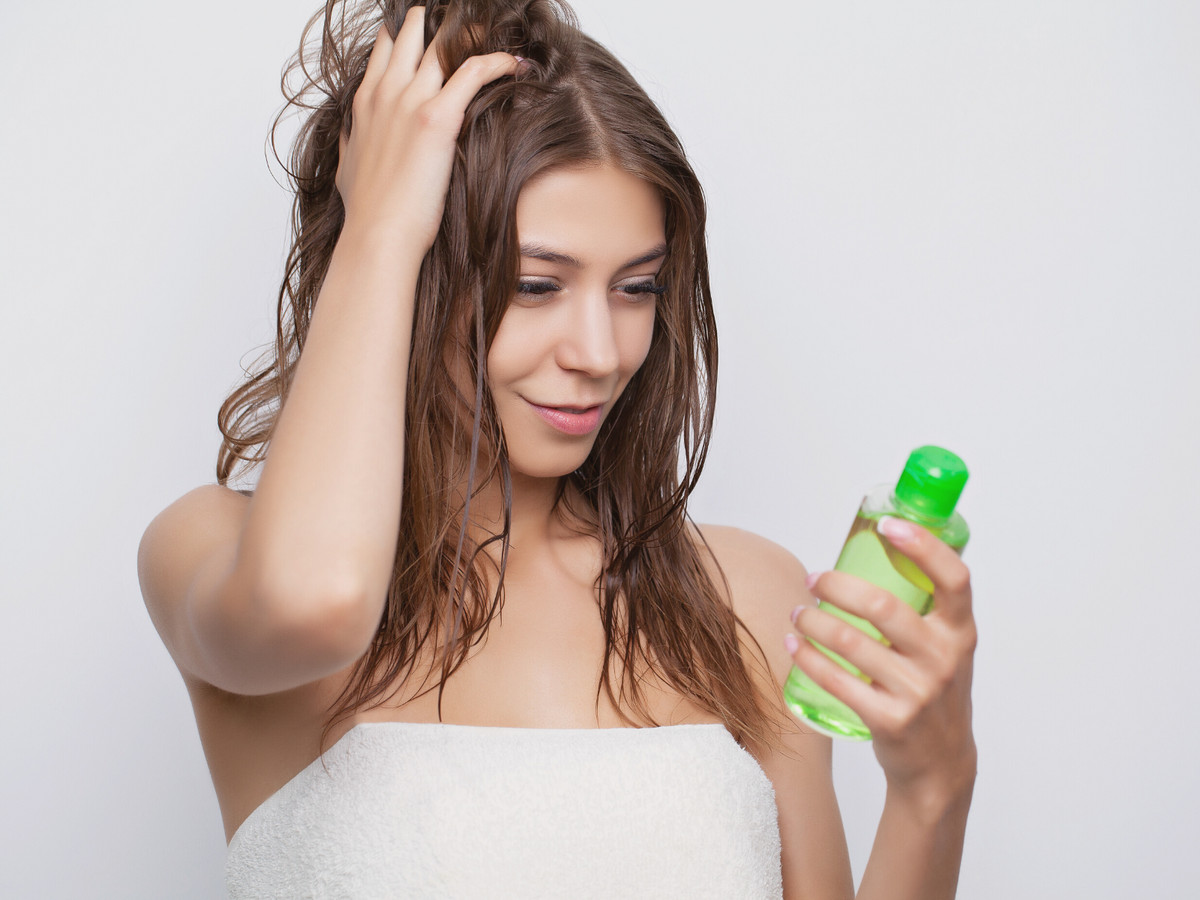 How Do I Recognize Professional Hair Cosmetics?
Now you know how professional cosmetics differ from those from the drugstore. But how to recognize a professional product for sure? It is not always visible at first glance. You can often come across the fact that both professional cosmetics and drugstores are sold in one place. Plus, if you look at the ingredients on the back of the product, you'll see that there isn't much difference between drugstore and salon cosmetics. How is that even possible? The answer is simple. In the composition, you do not indicate how much the given product contains.
The composition is very similar, despite the fact that professional products usually contain a higher percentage of active and beneficial substances, more proteins, vitamins and other substances. In contrast, non-professional cosmetics contain only a minimal content of these beneficial substances. Unfortunately, you won't be able to tell from the composition. Manufacturers are not required to state the percentage content of individual ingredients. However, it is true that the individual ingredients are sorted according to the amount contained, in descending order. This means that the ingredients that are the most in the product are listed at the beginning (the exception is ingredients that are less than 1% in the product, they can be listed at the end of the list in any order). And this is the main difference that you can notice if you compare a professional and a regular cosmetic product. It can easily happen that the substance on which the entire promotion of the drugstore product is based can only be found at the end of the composition. The question then arises - will this small amount have any effect at all? Answer yourself.
A television ad can also give you a hint. As a rule, this does not appear on a professional product. Manufacturers of professional cosmetics invest most of their money in science and research in order to market highly technologically advanced and effective products that are based on scientific knowledge and cooperation with leading experts. In addition, most products are pre-tested in selected hairdressing salons, so you will only receive a professionally consulted, verified and 100% functional product.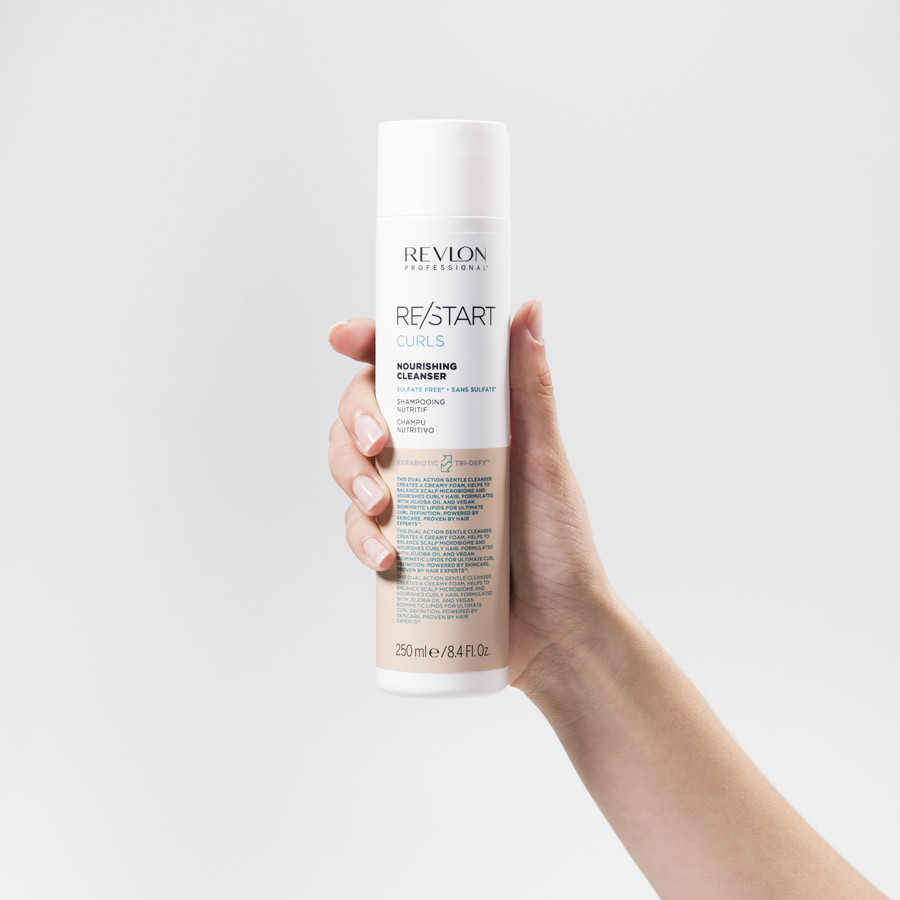 Why Are Professional Hair Cosmetics More Expensive?
When we buy a bottle of shampoo at the drugstore, it usually costs around €1-6. While the products that are used in hair salons cost easily 2-5 times as much. You can easily pay up to €25 for a professional shampoo, even more for the most luxurious brands, such as Oribe and Kevin Murphy. And that's quite a difference. However, if we take into account the prices of the most widespread professional brands such as Wella Professionals, L'Oréal Professionnel or Schwarzkopf Professional, you will pay an average of around €6-12 (Attention! Do not confuse them with products of the same brands available in drugstores - they are not the same.). It's not that much of a difference, but it's still a lot more than shampoo for a euro from a drugstore.
So why are professional cosmetics so much more expensive? One reason is that professional products use higher quality ingredients. They also have a more concentrated formula than drugstore products. Natural oils and fruit extracts, which are proven to have a beneficial effect on the health and vitality of the hair, are simply worth it. In drugstore cosmetics, the ingredients are not as high-quality or concentrated and contain only a fraction of high-quality ingredients. You thus pay for a large amount of water, sulfates, various fillers, synthetic substitutes for natural extracts and a minimum amount of active substances - that's why the prices are more than half. When you add the price for marketing to this, it will immediately become clear to you that the product cannot even contain many beneficial active substances. It's no wonder that it affects the quality of your hair over time.
Is It Worth Buying Professional Hair Cosmetics?
Now you know why professional cosmetics is more expensive, but is it worth it? In our opinion, definitely yes! The reason? Simply for more money you get more music. In addition, the higher concentration of the composition of professional products allows you to use less product each time - so each bottle of professional cosmetics lasts longer. Whereas drugstore products may require you to use up to a quarter of the product with each wash. So, while you may feel like you're paying more for the same amount of product, it actually works out pretty much the same, plus you're giving your hair better quality nutrients. The advantage of professional cosmetics is also that it is often available in large salon packages, which are more affordable.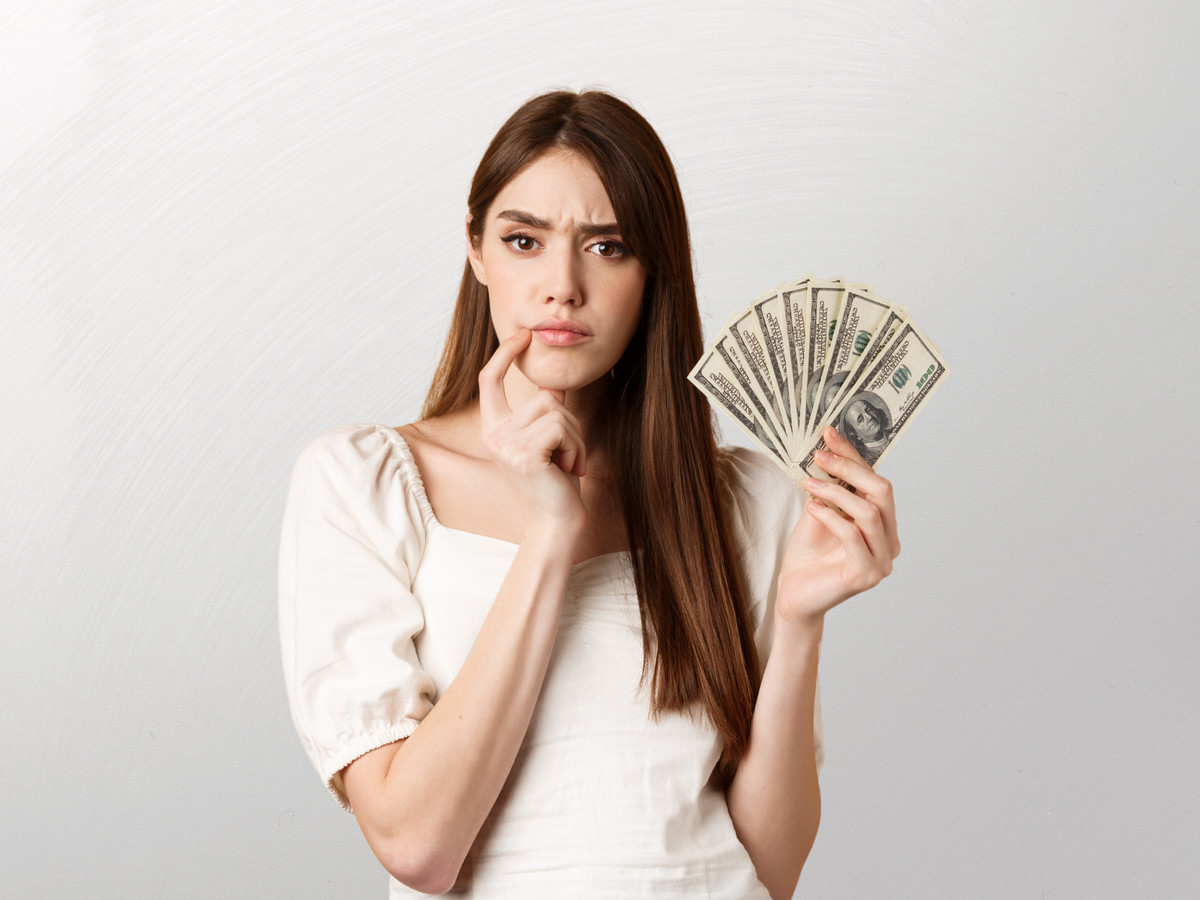 ##Who Is Professional Cosmetics Suitable For?
Will you spend a lot of money on color and cut? Is your hair damaged, dry, problematic and in need of revitalization? In these cases, investing in professional products is essential, as they are generally more effective. By using products with high-quality ingredients in a more concentrated form, you protect the health of your hair, its vitality and ensure that your hair remains beautiful even between visits to the salon. Simply put, it could be said that professional cosmetics are suitable for those who want to have really healthy hair, and not hair that only looks healthy.
But then your friend tells you: "I tried professional hair care and it's the same as a drugstore.". How is it possible? There can be two reasons. Either her hair is healthy and problem-free, or she chose the wrong professional cosmetics for her hair type (read also: How to choose hair cosmetics according to hair type?), and this can cause dissatisfaction. Most people often prescribe products for very damaged hair, even though their hair is not in bad condition. However, the hairdresser may find that this is not the case and the hair is only suffering under a layer of silicones or deposits from hard water. Therefore, the type of professional hair cosmetics should be recommended by a hairdresser who knows the client's hair well, or a specialist in the field who understands hair well. But despite the fact that you have well-chosen professional cosmetics, it can happen that the hair is rough to the touch. Don't be scared. This is because the hair is opened and cleaned. Try to last at least a month of use and only then judge whether the selected professional cosmetics suits you or not.
Does This Mean All Drugstore Shampoos Are Bad?
With this article, we definitely did not want to say that all drugstore hair products are bad. We fully understand that not everyone can afford to buy professional hair cosmetics. If your hair is healthy, problem-free and you don't need anything special and all you want is to get grease and dirt out of it, you can probably get by with a drugstore shampoo. But you, too, try to choose products in the drugstore that do not contain water-insoluble silicones and aggressive sulfates, so that you do not damage your hair over time. However, if you really care about your hair, it is worth investing in professional hair care. In the e-shop [glamot.sk] (category:2608) you can find high-quality professional quality shampoos and conditioners for up to €6, and I think almost every budget can handle that.
Summary
To summarize, the biggest difference between professional hair cosmetics and drugstore cosmetics is whether the hair is actually healthy or just looks healthy.
PROFESSIONAL COSMETICS
Higher content of active substances
Minimal or no content of bad substances (silicones, sulfates SLS/SLES, parabens, sodium chloride)
More concentrated composition = you will need a smaller amount per application
Higher quality ingredients
Higher price
Perfect for damaged, dry, problematic hair that needs revitalization
DRUGSTORE
Lower content of active substances
Excess content of fillers and synthetic substitutes for active substances
High content of silicones, sulfates SLS/SLES, parabens
Less concentrated formula = you will need a larger amount per application
Lower quality ingredients
Lower price
Only suitable for healthy, problem-free and undemanding hair