Discover the new range for all color-treated hair! 7 products to protect the fiber and preserve the color intensity.
Kérastase presents Chroma Absolu, a complete customizable color care range that supports the hair fiber from the inside out. Chroma Absolu expands breakthrough color care to a full spectrum of shades, textures, and coloring frequencies. Now, anyone can have the color they want, whenever they want - without sacrificing healthy hair.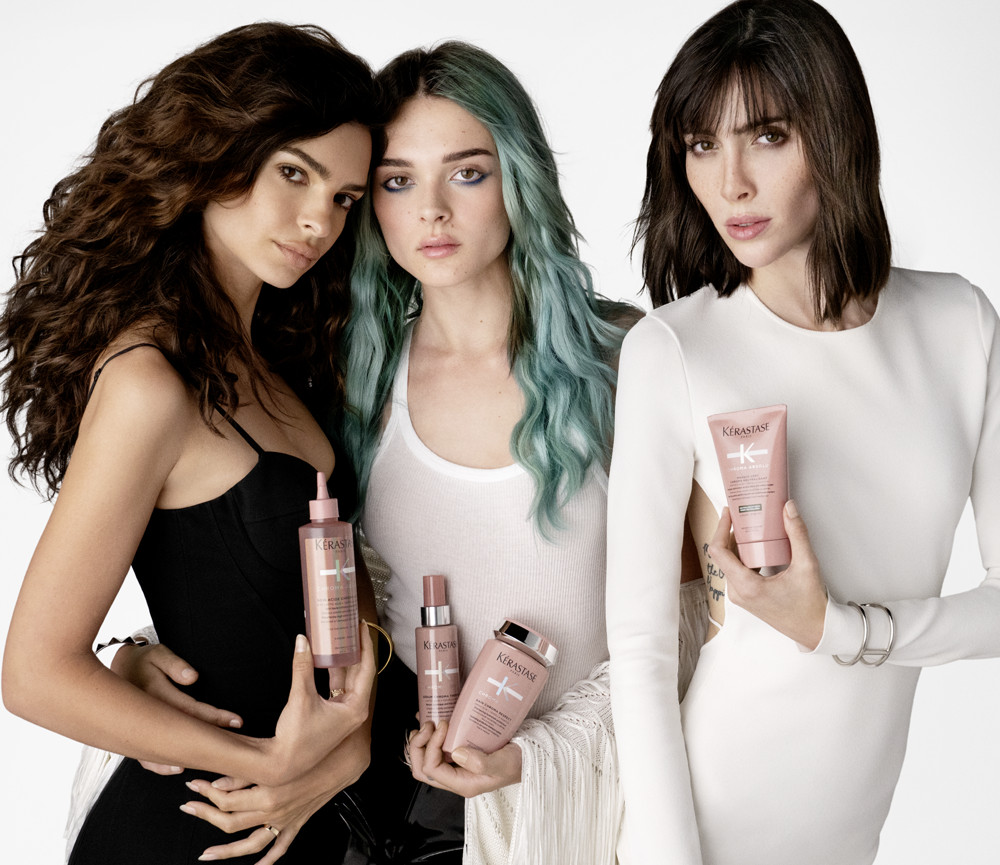 3 Layers of Damage From Color Services
Core: Fiber porosity causes breakage, split ends, and accelarates fading
Middle: Color-indiced frizz causes dryness, rough touch, and dull look
Surface: Hair oxidation causes unwanted red & copper undertones
Powerful acids in the Chroma Absolu range restore damage at all 3 levels.
3 ultra pečující aminokyseliny
Chroma Absolu is powered by 3 ultra-caring acids and boosted by Centella Asiatica. The innovative formula addresses the 3 main challenges that color care users face: porosity and breakage, color induced frizz & color instability and dullness.
Lactic Acid - a gentle fiber resurfacer, this healing acid helps transform, smoothen, and seal fiber surface
Amino Acid - a building block of hair fiber, this powerful acid is able to penetrate deep at the core of hair to increase strength and resilience
Tartaric Acid - powerful healing acid helps reduce oxidative stress and shields fiber against external damage to protect and preserve hair color
Centella Asiatica - Healing millenary plant helps recover fiber heath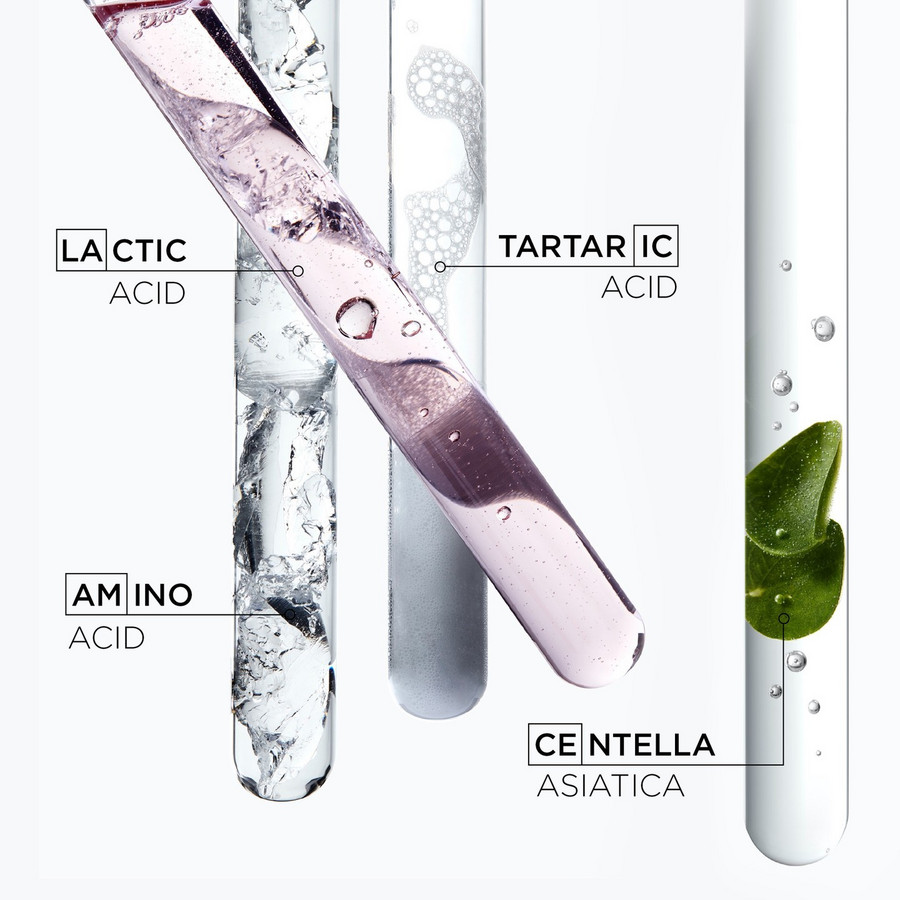 What Is the Right Chroma Absolu Routine For You?
Each color is different, heavy users need adapted Care maintenance. Chroma Absolu fits all types of women and men with color-treated hair who need to address a multitude of har issues. Find out now what is the right product routine for you.
1) The Color Cheater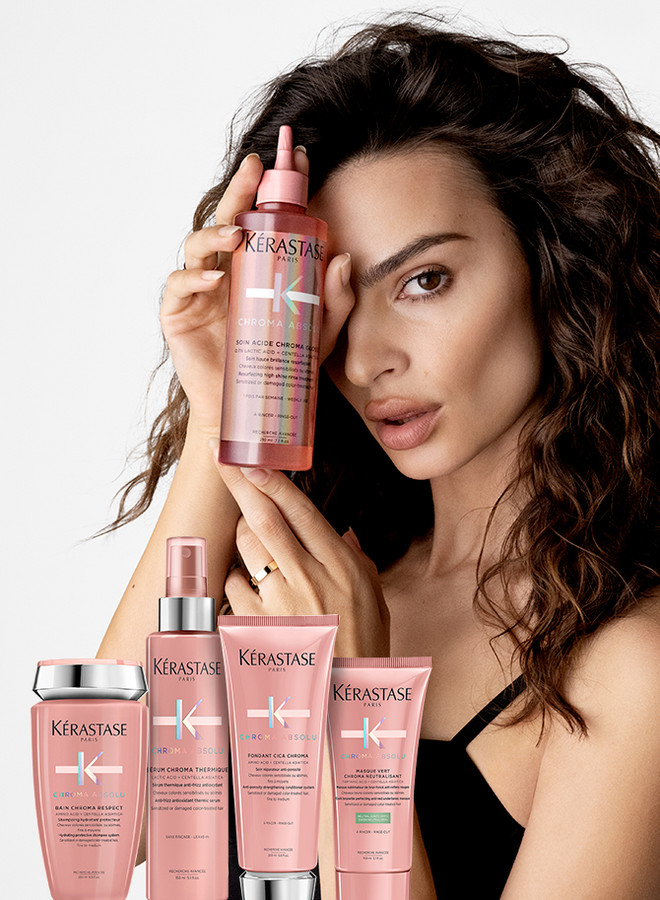 2) The Serial Colorer
Hair Type: regular bleaching with intense color pigments
Concern: breakage from fragile, depleted fiber
Use weekly: Soin Acide Chroma Gloss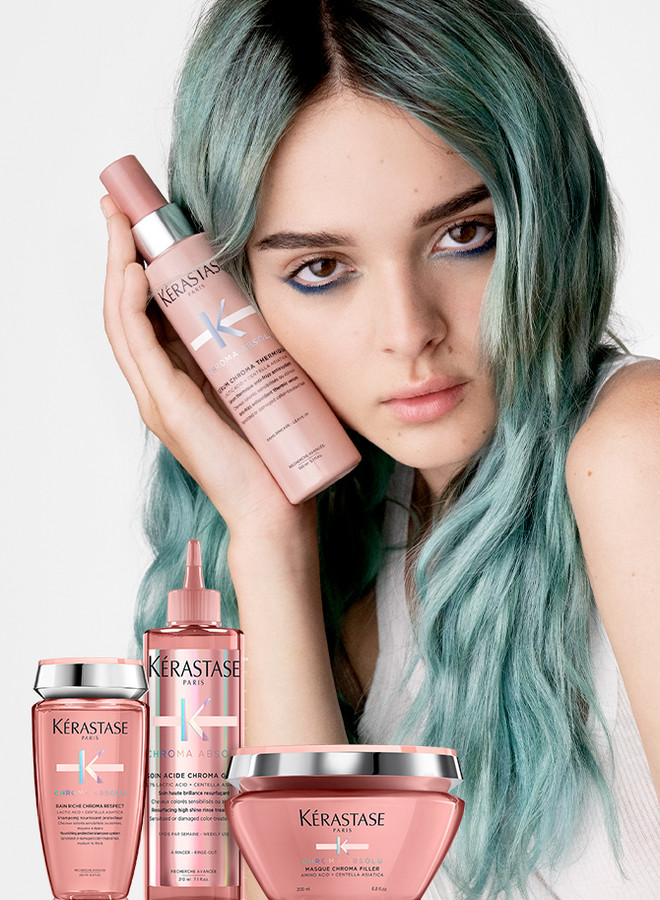 3) The Long-Time User
Hair Type: colors roots again & again
Concern: high color-induced frizz and dry texture
Use weekly: Soin Acide Chroma Gloss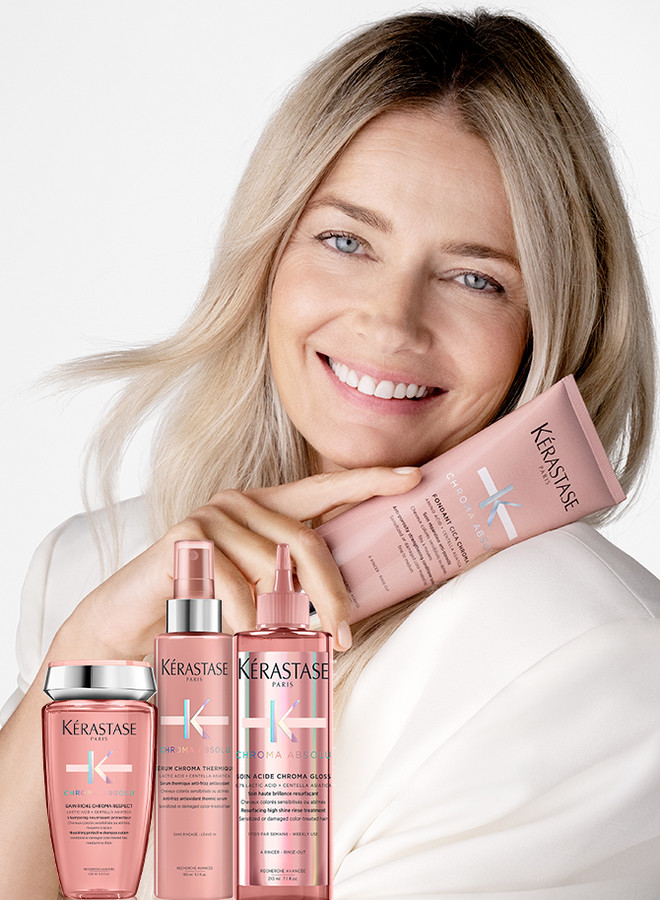 #CARESETSYOUFREE