Be inspired by the latest hairstyle trends from the catwalk! Middle and side parts, soft waves, wet look, buns, braids, hair ribbons, decorative headbands and ribbons of all kinds will be in. 30s-style waves and crimped hair are also reported to be returned.
1) Middle part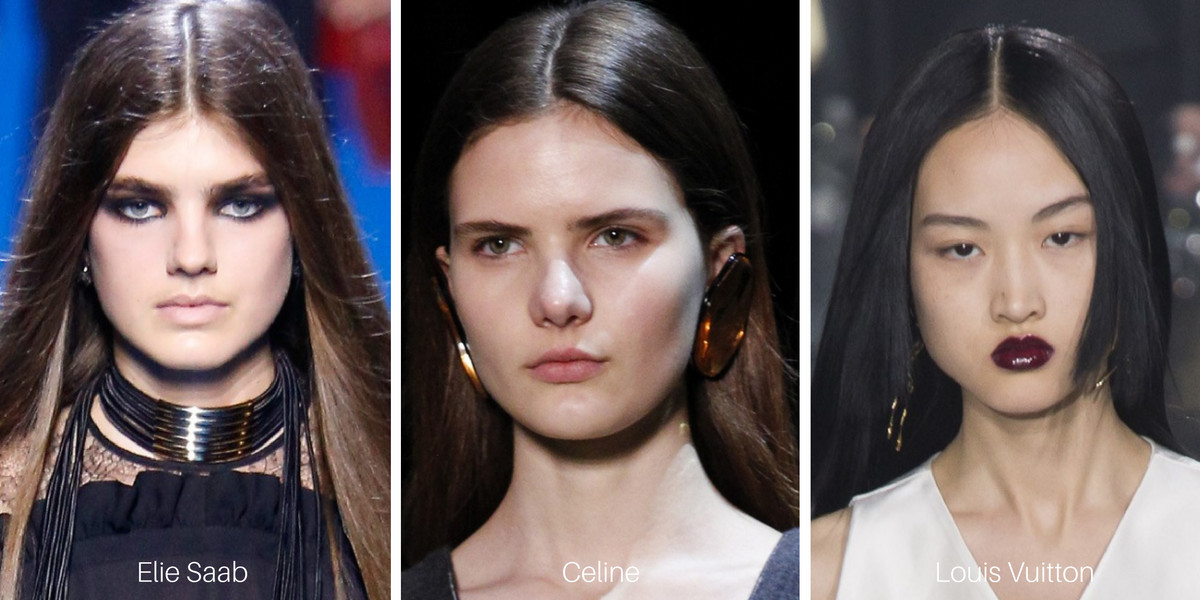 For change without changing color, length or style of hair is the ideal way to change the location of your part. Trendy is the middle part. To achieve the precise parting line use a tail comb. Then fixate the new part with a hair spray.
2) Side part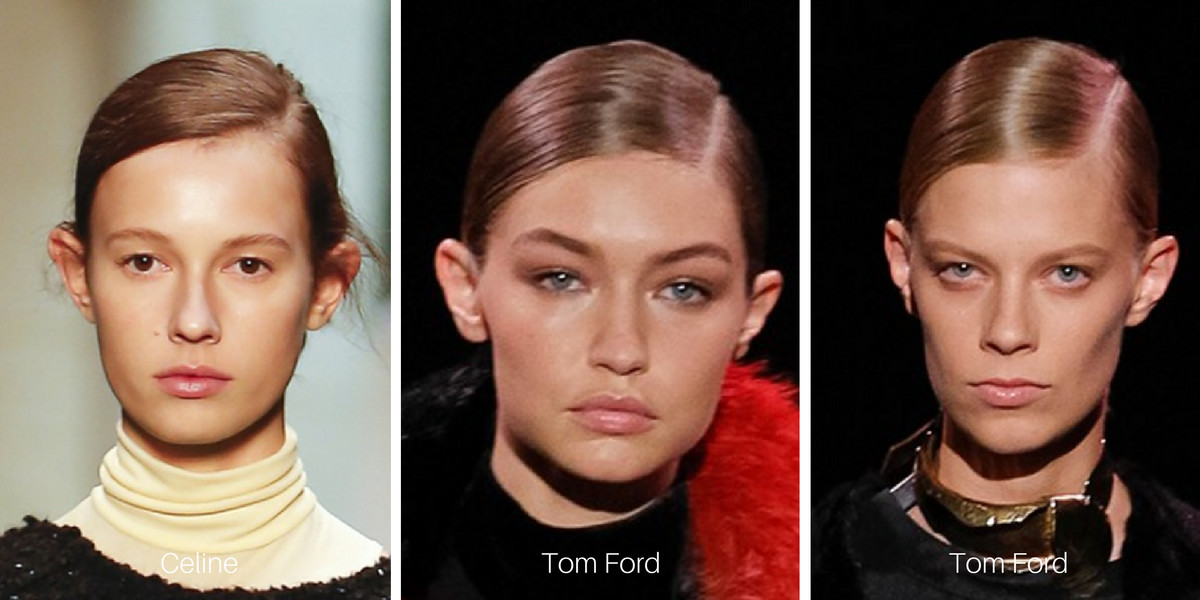 Trendy is also a parting combed to the side. For the precise definition of the hairstyle use the hairstyling products and the tail comb.
3) Instead of hair bands - hair ribbons and decorative clips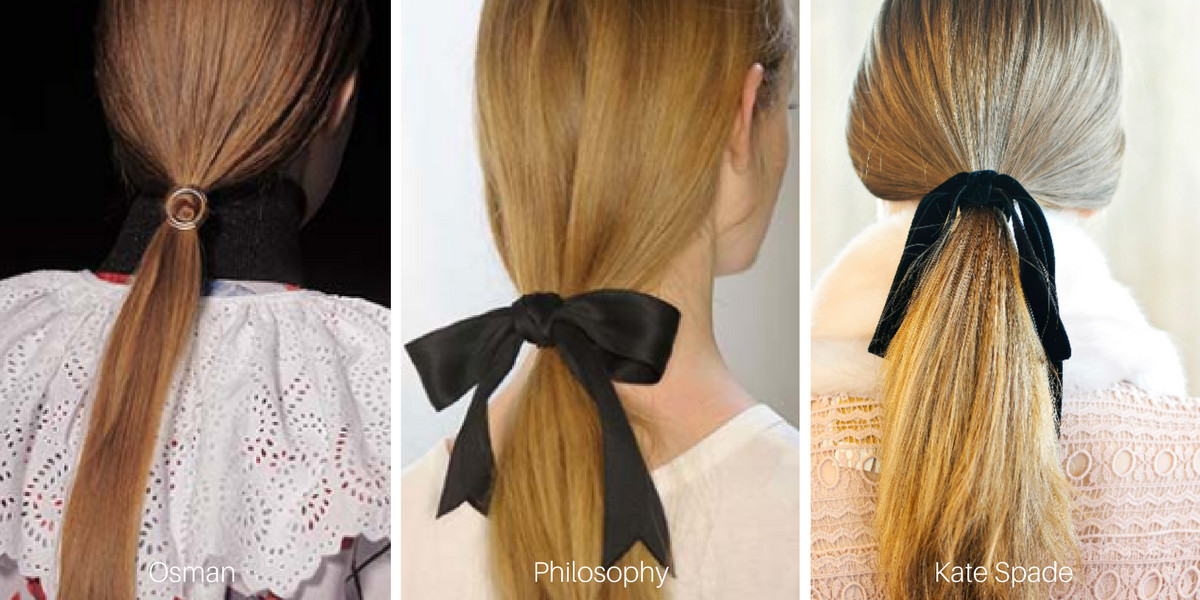 Replace ordinary rubber bands for hair ribbons or decorative clips. You can create a similar look with these rubber bands Knoties or with the decorative Tassel collection from the brand Condition Culture.
4) Long hair woman, bet on the bun, the top knot bun or the chignons!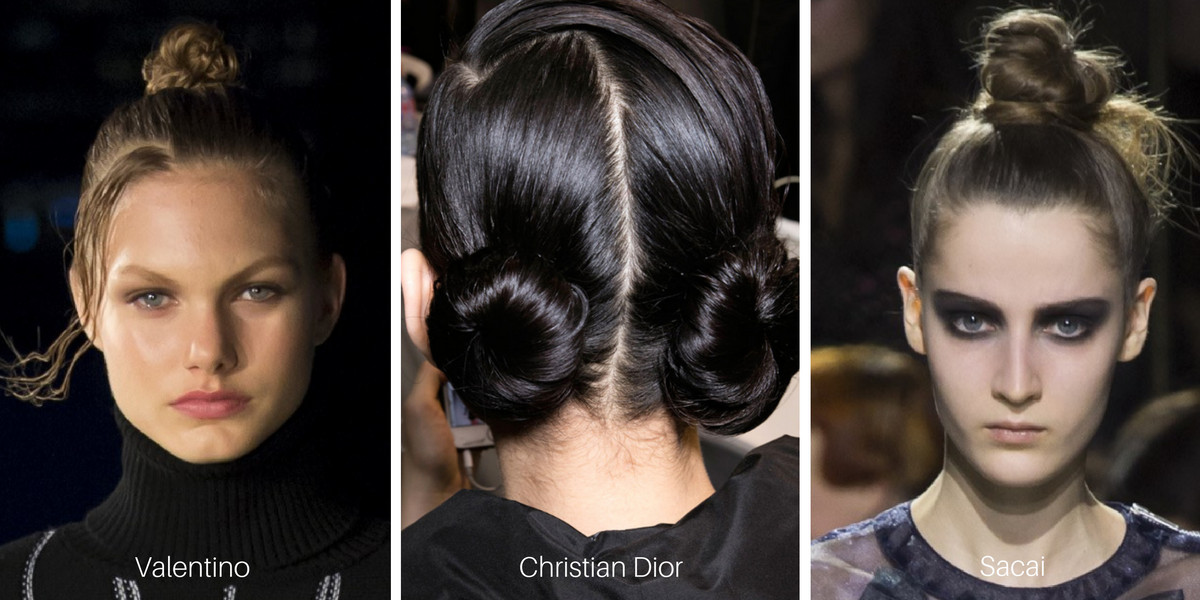 You will be trendy with the large buns, the top knot bun or with the smaller naughty chignons. You can stabilize your buns with u-pins or grips from label.m.
5) Soft waves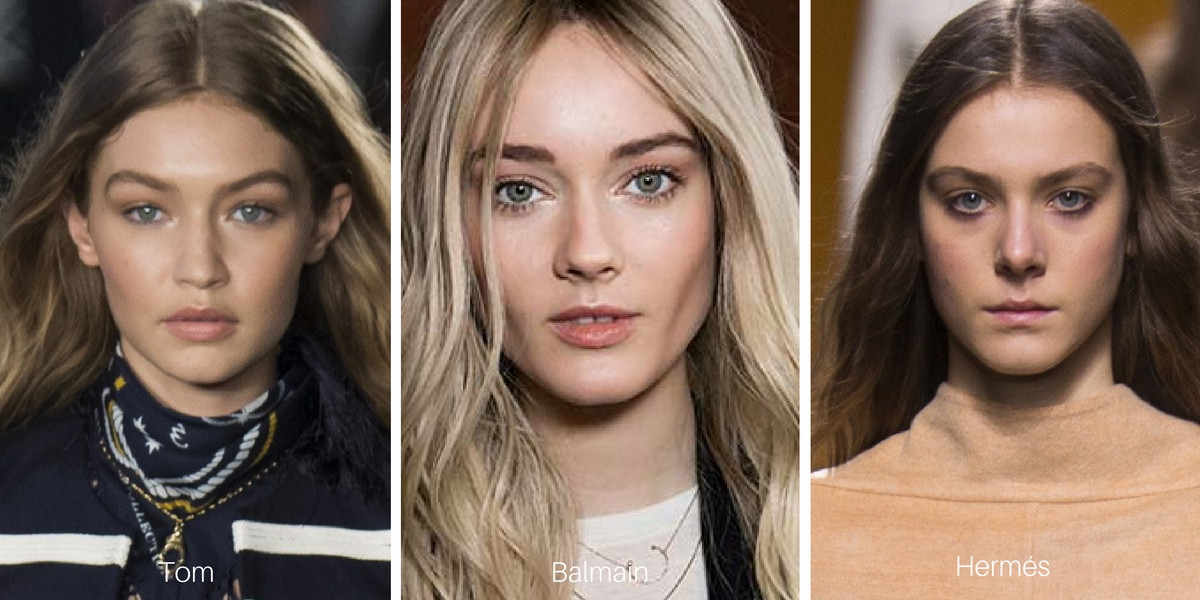 Romatic natural look and fine soft wawes belong together. This hairstyle can be created by using a wider hair curler or larger curlers. For long lasting effect we recommend to use curl enhancers before styling.
6) Braids, braids and more braids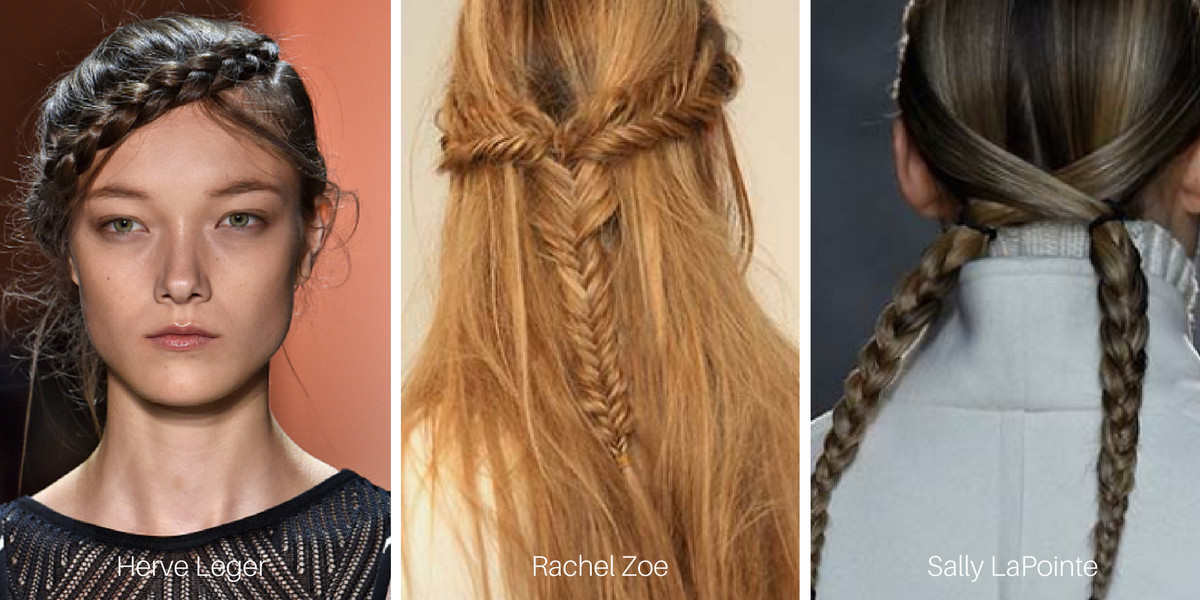 With the braids you can experiment in various ways! For example french braids, smaller braided pigtails, up-do, fishtail braids an other variations. Best assistants for this hairstyle are the invisible hair bands - Invisobobble NANO or label.m No Pull Braiding Bands.
7) Wet look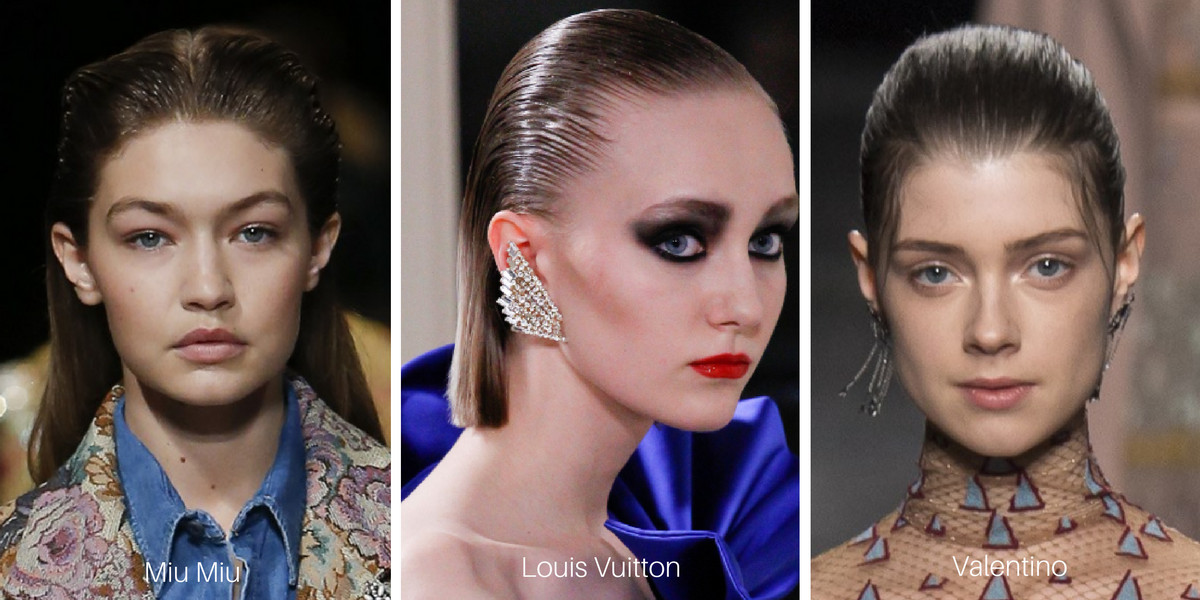 The slick hair is still trendy! The advantage is that thanks to these haistyles your hair will not fly away in winter! Best products for this hairstyle are gels, waxes, shine enhancers and other styling products.
8) Finger waves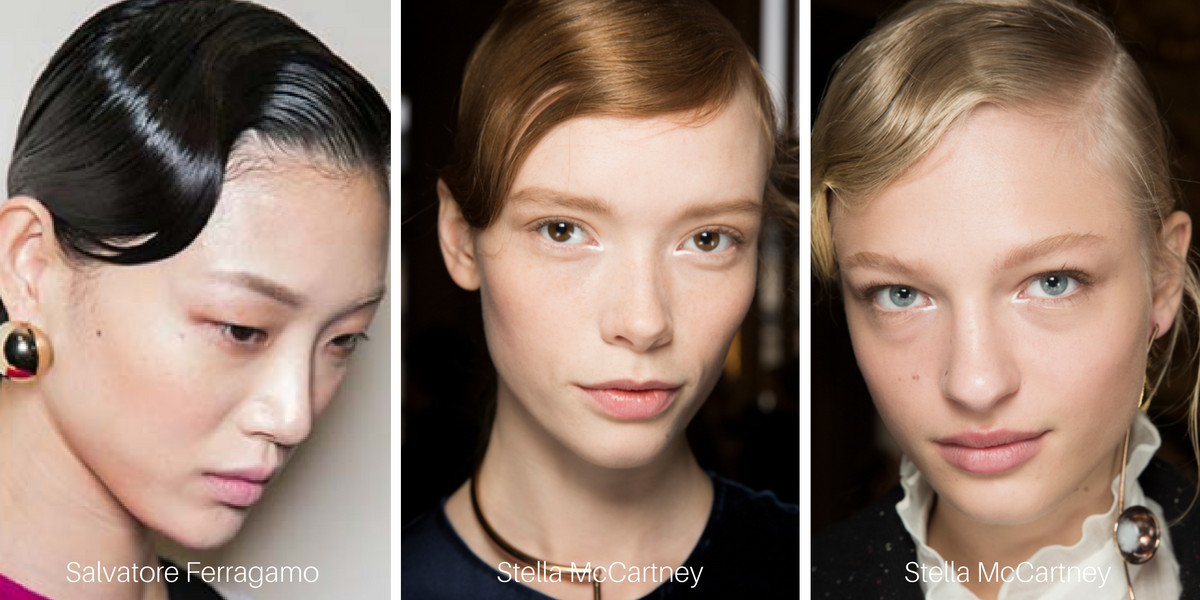 You will achieved the absolute feminity by the waves in the style of the 30s. For easy making of these waves use special Kevin Murphy Wave Clips.
9) Headbands and ribbons of all kinds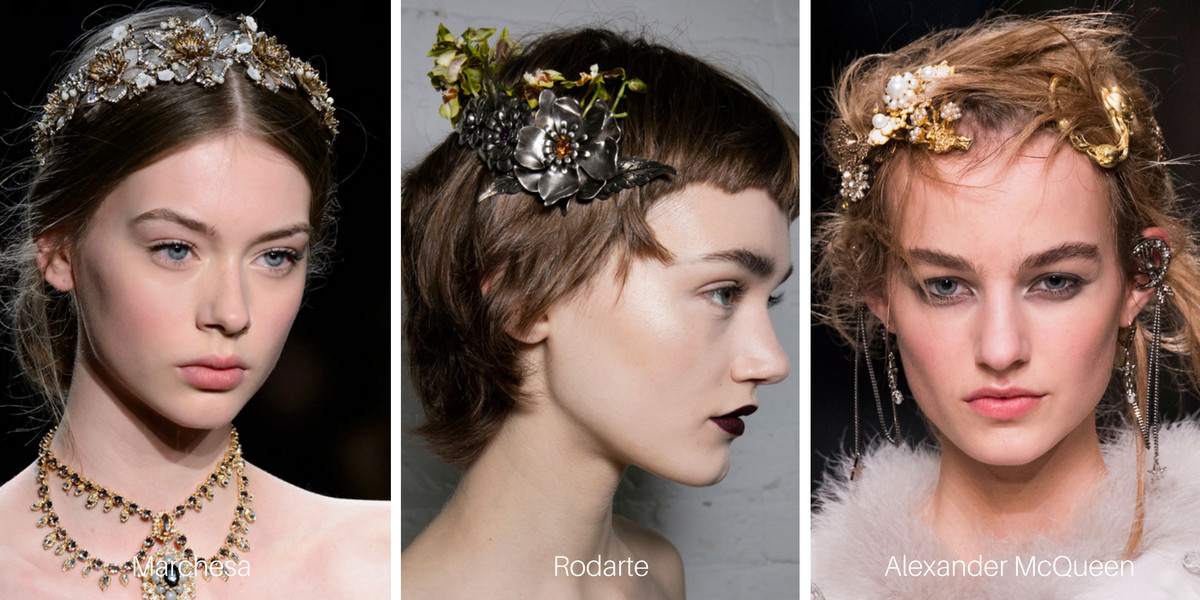 Dolce & Gabbana, Marchesa, Rodarte and Alexander McQueen show that the decorative headbands and clips were the essential part. In a similat style to these fashion giants is the Tassel collection by Condition Culture created. With these accessories you will be the star of each party!
10) Hair crimping
The new hot trend are crimped hair. The hairstyle is suitable for fine and thin hair. Thanks to the hairstyle, your hair will look more voluminous. To create crimped hair use Paul Mitchel Express Ion Crimp or BaByliss PRO Babycrimp Mini Crimping Iron.