Ceramic, tourmaline, wands, tongs or automatic? Which hair curler is the best for you? We'll advice you!
A curling iron is the best friend of every party hairstyle. But on the market there are various types of hair curlers - ceramic, tourmaline, wands, tongs, automatic, smaller, bigger and so on. But which hair curler is the best for you? It's not easy to answer. Therefore, we have compiled a curling iron guide, which will help you with the selection. After reading the article, you will have the best curling iron, which your curls or waves will love!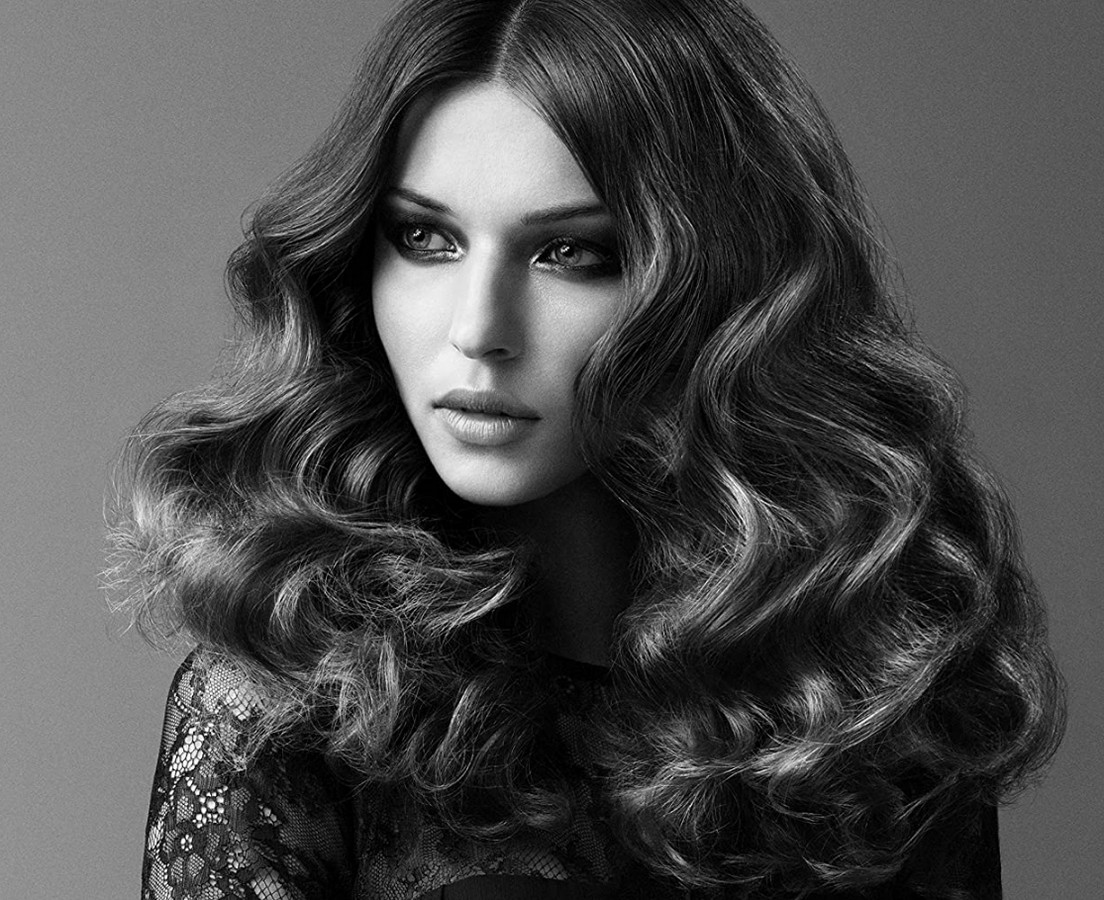 1) Curling Surface - Which Is the Best for My Hair Type?
When choosing a curling iron, it is important to pay attention to the choice of material. Each material is suitable for another type of hair.
Consistent temperature throughout the barrel - essential for a smooth glide
Very fast heating
Golden mean for all hair types
Releases negative ions that smooth the hair's cuticle, eliminate frizz, and makes it appear smooth and shiny.
Achieves a professional result during low temperatures
The best choice for fine hair
The most lightweight and most durable material
Fast and uniform heating - achieves the highest temperatures
Highly-efficient - curling even the coarsest hair very quickly and easily
Ideal surface for thick, coarse or unruly hair
The best choice for professional use - thanks to lighter weight and material durability
There are also a combination of these materials, most often used ceramic-tourmaline and titanium-tourmaline, that combine the advantages of both materials.
2) Type of Hair Curler - Tongs, Wands or Other Type?
It is very important to choose the right type of a curling iron, because it affects the results of curling.
Thanks to a spring-loaded clamp it is easier to use
Create uniform curls - over the entire hair length
Less the naturally shaped waves and spring-loaded grip which can damage ends could be disadvantages

Curling wands
Without a clamp - you have to manually curl your hair around the wand
It doesn't leave a crease or kink
Create more natural and more beautiful curls without breakage or split ends
Curling is more difficult, requires practice
Exist in two shapes:
Creates the most natural waves - larger waves at the roots and smaller curls at the ends

Creates uniform curls - over the entire hair length

A special type of curling iron with an automatic swivelling of hair
Easy to handle and very fast hair curling with a wonderful result that lasts longer
More expensive, offering brand BaByliss Pro

Special hair curler for creating finger waves
Very easy handling, the best for longer hair

3) Size of Curlers Barrel - Size Matters!
Each barrel size produces a different kind of curl.
Smaller barrel (to 19 mm)
This size works better with thin, short and medium hair.
It creates smaller curls, ideal for coiled, spiral locks, a perm look or orkscrew curls.
For example Paul Mitchell Neuro Unclipped Small.

Bigger barrel (over 19 mm)
The most popular size for women with thick and longer hair. But it can also be used on short or medium hair to add volume.
It is perfect for creating more natural, larger, softer waves and voluminous curls.
With a 38 mm barrel, you can create very popular Victoria's Secret curls (e.g. ghd Curve Classic Wave Wand).

Glamot Tip! The best curler size for a novice is 25 mm. This size is very universal - allows many kinds of curls for any length of hair.
4) Temperature Settings - Don't Damage Your Hair!
Choose a curling iron with an adjustable heat setting because different hair types need different heat settings. Thick hair can stand higher temperatures while thin hair needs much lower temperatures to prevent damage. Many curling irons have adjustable temperature today, the best come with an LCD display.
Recommended temperature settings:
max 150°C - thin, very porous or damaged hair
max 170°C - permed, porous, fine hair
max 200°C - normal hair
max 240°C - strong, resistant, thick or unruly hair
5) More tips & Advice - Don't Underestimate the Trivia!
Friendly to use - for example: sufficiently long swivel cord (min 2 metres), adjustable temperature for each hair type, ergonomic design, and so on.

Heat up - most hair straighteners are ready to use in 30 seconds.

Heat protective case - to safely cover hot plates and also perfect for travelling. Can be purchased separately - e.g. ghd Curve Heat Protection Case or Holster is a pocket for storing hot styling tools and other tools.

Sleep mode - heaters automatically switch off if they are not used for 30 minutes.
TOP 3 Best Curling Irons
BaByliss PRO MiraCurl SteamTech - the best hair curler of our clients.

Wella Professionals Pro Curl Conical - the most desired by professionals.

BaByliss PRO Conical Iron - the best price/quality ratio.