L'Oréal Professionnel Blond Studio 5 Majimeches Step 1
Ammonia-free highlighting cream.
Benefits
Up to 5 levels of lift.
The mixture of the cream and the powder gives precise, luminous, natural looking highlights.
Helps leave hair feeling soft.
Lightening
Technology
Enriched with Beeswax and Incell™ technology.
Development Time
Depending on the service provided by your professional hairdresser total service time may vary.
How To Use
With the expertise of your professional hairdresser and an in-depth colour consultation you can achieve your perfect blonde look. TIP: Ask your professional hairdresser for an in-depth colour consultation to determine your perfect blonde look.
Use with Blond Studio Majimeches 2 and oxidant creme Blond Studio Nutri-Developer.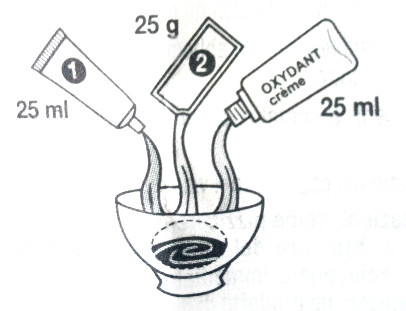 Warning
The product can cause severe allergic reactions. Read the instructions and follow them. Do not lighten your hair if: You have a rash on your face or a sensitive, irritated and damaged scalp. Have you ever experienced any reaction after lightening your hair? Rinse hair thoroughly after use. Contains hydrogen peroxide. Avoid contact with eyes. In case of eye contact, flush immediately with water. Use suitable gloves. Do an allergy warning test 48 hours before each use of hair lightener, even if you have used hair lighteners before. In case of any reactions or doubts, please consult a doctor before using any hair lightener. For external use only. Do not use to dye eyelashes and eyebrows. Keep out of reach of children.