Naïf is a natural care without nonsense. Thus, without senseless and potentially harmful substances. That's why children and parents all over the world love it. Do you join them too?
For a long time, we've been wondering what other brand of high quality baby cosmetics we could add to our catalog. Yes, we have Weleda or Diet Esthetic and we love it! But these brands do not have to fit for everyone and it's better to always have a choice, right? There are also plenty of baby brands out there that make very nice products but one of them is really stands out. It's not a "BIO cosmetics" or any pseudo "natural brand". This is a NAïF. So naive, so pure, so honest - exactly as our babies are!
NAïF - (Don't) Be Naive!
When Jochem Hess a Sjoerd Trompetter became dads in 2013, a whole new world opened up to them. Baby care world! Like every parents even Jochem and Sjoerd wanted the best for their babies. But they found out that it's hard to know what's really good and what is actually a wolf in sheep's clothing. They were surprised how many unnecessary and harmful substances contained mainstream baby care. That had to change! So they left their work and started to fight.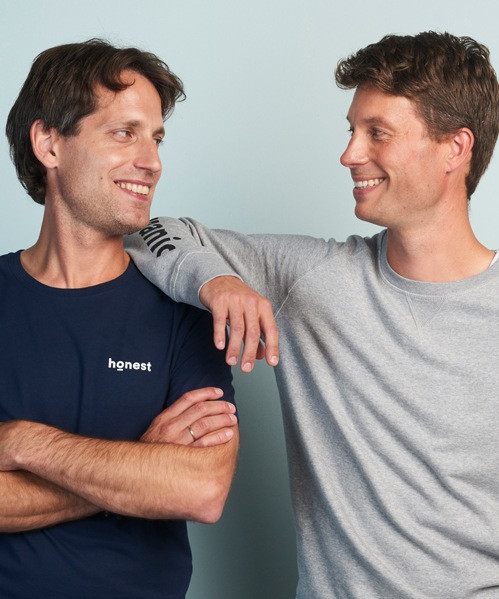 Do Kids Need Different Skin Care than Adults?
Yes, Babies have different skin care needs than adults for several reasons:
At birth, the baby skin does not yet have a protective acidic layer,
Baby skin is 20-30% thinner and therefore less resilient than adult skin,
Infant skin both absorbs and loses moisture more quickly than adult skin,
Kids don't have fully effective immune systems and can be more susceptible to infection,
Babies have reduced sweating capability which may affect body processes and contribute to rashes.
Why NAïF?
Naïf because every baby is born naive and trust us and dads and moms would like to keep it that way for as long as possible. Therefore, we should give him only the best care. No irritating or harmful substances, only mild ingredients. The baby's skin is really fragile, using unsuitable products could lead to a variety of skin problems. Therefore we should only give our babies the best care and protect them from the bad. That's why NAïF Baby Care doesn't contain any irritate, harmful and other nonsense substances.
Naïf's products ensure the comfort of healthy skin for your little ones. Developed for normal baby skin, sensitive skin and those with atopic skin tendencies. Naif closely collaborates with Swiss lab, expert formulators, general practitioners, dermatologists, many parents and our babies to create nine products that are natural, dermatologically tested, hypoallergenic, PH skin neutral. No chemicals. No pastel colors. No nonsense. Only many natural ingredients sourced in Holland. And, of course, the packaging is also eco friendly, 100% recyclable, made from renewable sources and with minimal impact on the environment.
**But, kids grow up…**so a line was created for women - NAïF Women & Moms Care . And also women and moms can use the gentle natural cosmetics and be a good example for their children.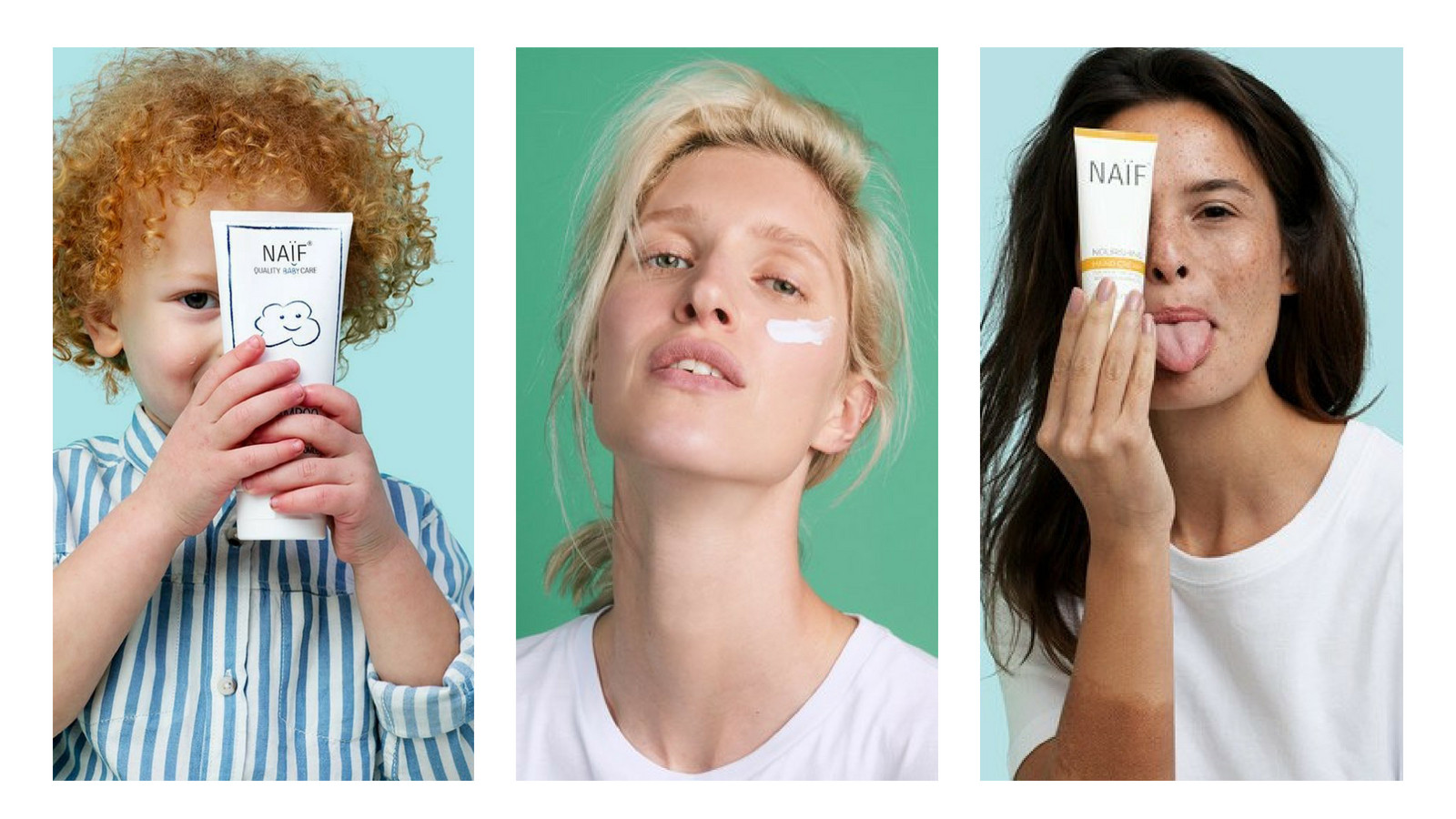 What Ingredients Does NAïF Use?
Naïf is truly honest and does not hide anything. But what does synthetic perfume make in their composition? It's deliberate!
Why synthetic perfume? - Naïf prefers this allergy-free fragrance over natural perfumes such as essential oils, which may cause an increased risk of allergic reactions. Therefore Naïf uses a specially developed allergy-free and phthalate-free fragrance.
The rest of the ingredients are just the most and the finest natural ingredients. Nothing more, nothing less.
High content of natural ingredients
High quality natural oils (avocado, sunflower, apricot, almond, macadamia and more)
Plant extracts of lavender and rosemary
Hypoallergenic and allergy-free perfume that does not irritate
pH skin neutral products
Mild and specially formulated ingredients
100% vegan ingredients
Dermatologically tested, suitable also for allergy, atopic sufferers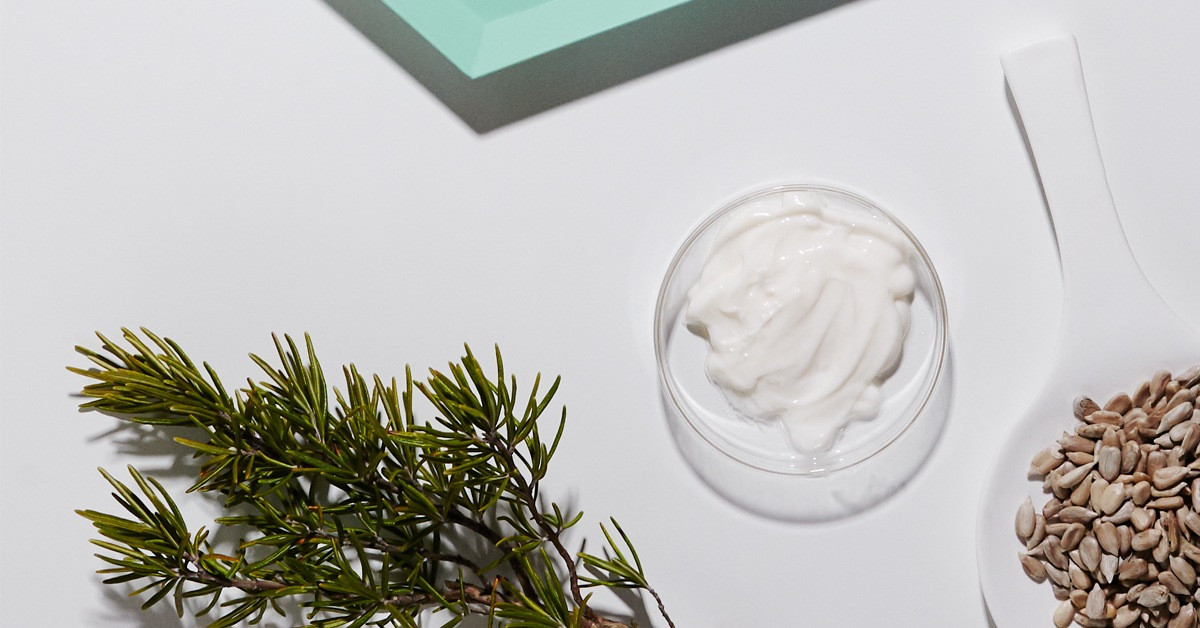 Which Ingredients Does NAïF Avoid?
Unfortunately, the term "natural cosmetics" is used very loosely today. Many brands use petroleum-based ingredients but call their products natural because they add a few botanical extract. Naïf is different! It doesn't cheap chemical preservatives such as:
Mineral oil - It's a cheap petroleum by-product, It forms a layer on the skin that will clog pores and block moisture and oxygen circulation.
PEGs - May be contaminated with 1,4-dioxane which is a human carcinogen.
Allergenic perfumes/ Essencial oils - They contain allergens that can cause allergic reactions.
Parabens - They are widely used as cheap preservatives, can cause skin and eye irritations, can interfere with the child hormonal function (premature puberty, hormonal imbalance).
Suphates SLS/SLES - It can cause eye irritations, skin rashes, hair loss, scalp scurf similar to dandruff, and allergic reactions.
Fenoxyethanol - It is known to be an irritant to the skin and may cause vomiting and diarrhea, aggravated eczema and may have impact on the nervous system.
Triclosan - Can cause skin irritations, is an endocrine disruptor, and affects thyroid hormone-associated gene expression. It is harmful to the environment.
and other unnecessary nonsese...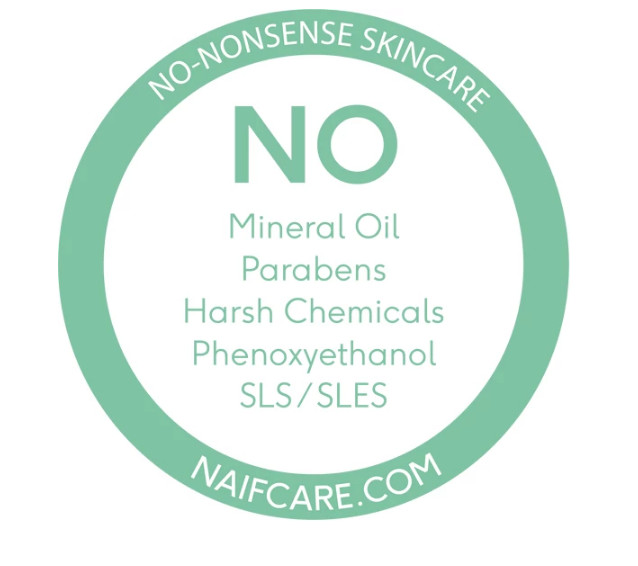 Naïf is trying to do cosmetics best it can. Thousands of positive feedback from parents is proof that it is doing right. Join them and you → NAïF Baby, Kids & Women Care