No more ideas? Do not worry. The Glamot Christmas Guide will help you. Choosing a gift will be easy with our gift tips and ideas. We have prepared a lot of tips, ideas and inspiration for wonderful gifts for your beloved women, men & boys, girls and kids. We didn't forget even your pets!
Moreover, we have extra Christmas service for you. You can return the unsuitable presents back. More info here.
Get inspired by the most beautiful cosmetic gifts:
Christmas Gifts for Women
It is not easy to choose a gift for women at all. Because every woman is different. But all women have one thing in common. A mother, a wife, a grandmother, a daughter, a sister, a friend even a colleague want to have first-class cosmetics. Women just love to care about themselves with quality hair, skin, body or decorative cosmetics.
Passionate Traveler Girl
Still travelling? Give a gift for her fabulous lifestyle - a travel cosmetics package, compact brush or mini hot tools and you'll see she'll be excited.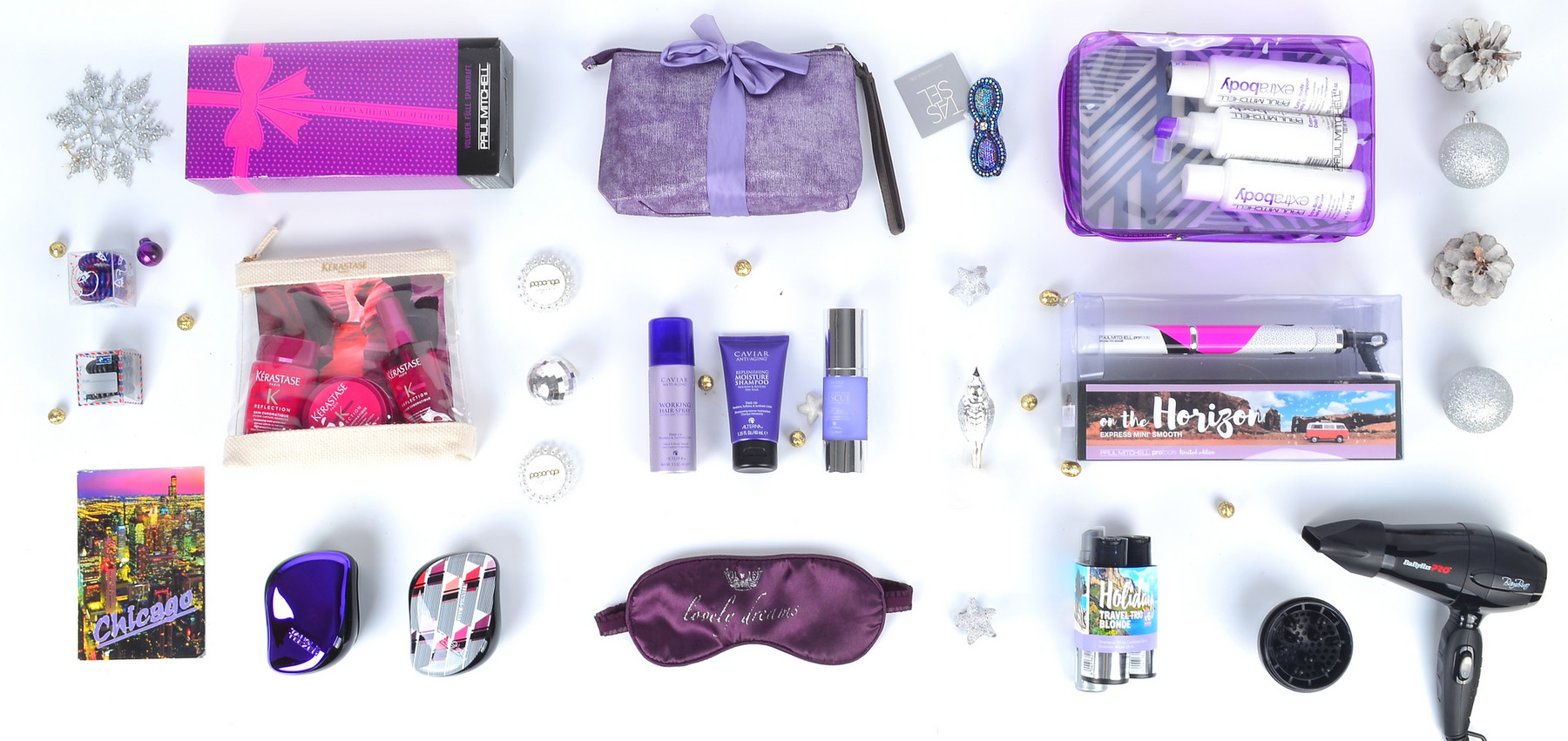 Lover of Luxury
Make a lover of luxury feel the most special during this special time of year. Upgrade her routine with the ultimate luxury brand such as Kérastase, Elchim, ghd, Mason Pearson, Paul Mitchell Marula Oil, Clarins or Estée Lauder. She'll never know how she lived without.
Sportswoman
No, you will not see a sportswoman watching Christmas fairy tales on tv or eating candies. She'll probably be somewhere in a fitness center or outside. The perfect companion for her intense workout will be hair band (we recommended Invisibobble Power or Papanga Big), deodorant or massage cream, but also waterproof makeup and dry shampoo.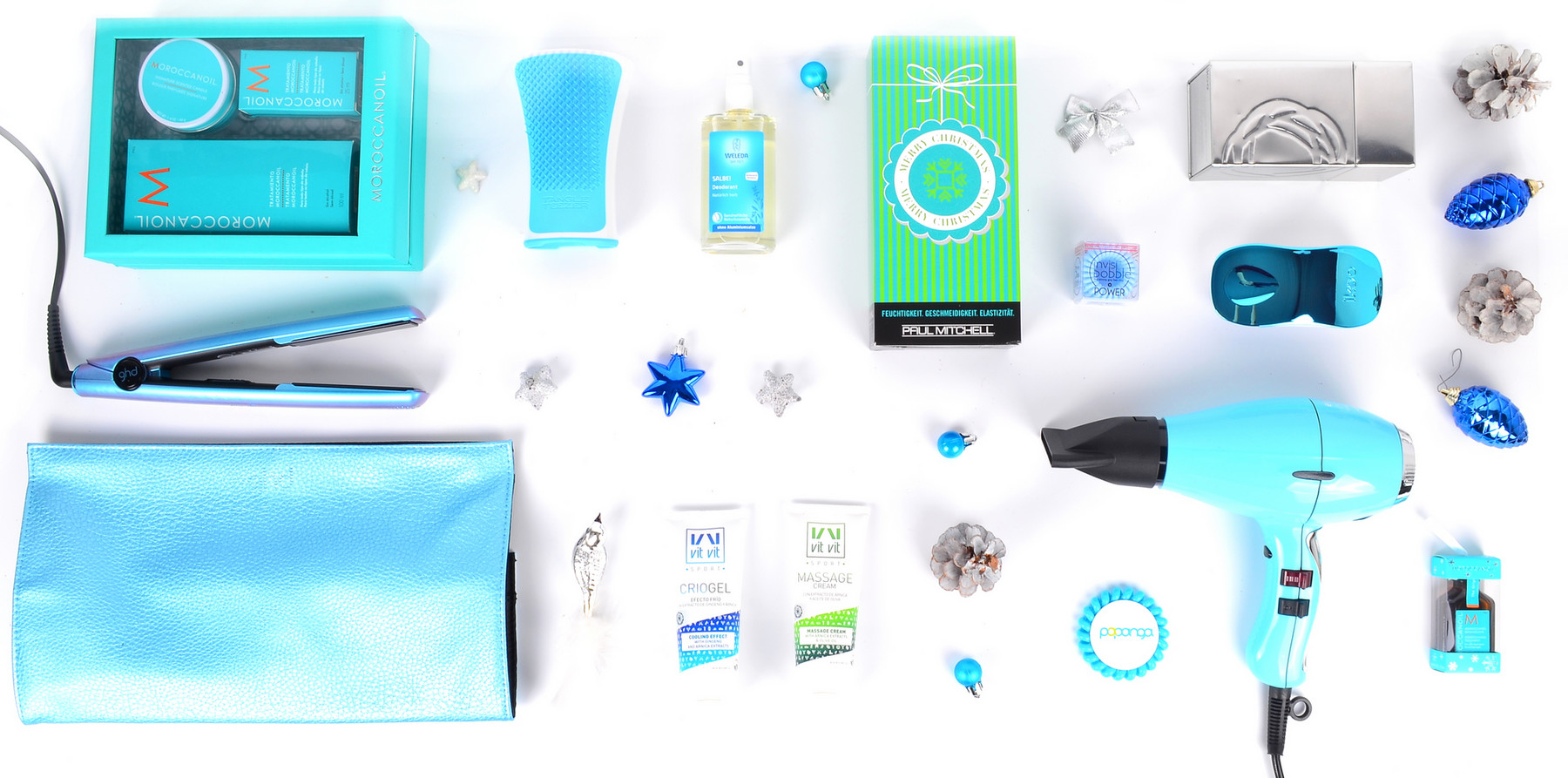 Romantic Soul
Candlelight dinner, bouquet of roses, romantic movie or sweet pastel colors. Does she love what others regard as a romantic cliché? Preserve her allure with personalized care that will give her exceptional beauty. We have chosen the most romantic beauty gifts for you to get her delicate hearts.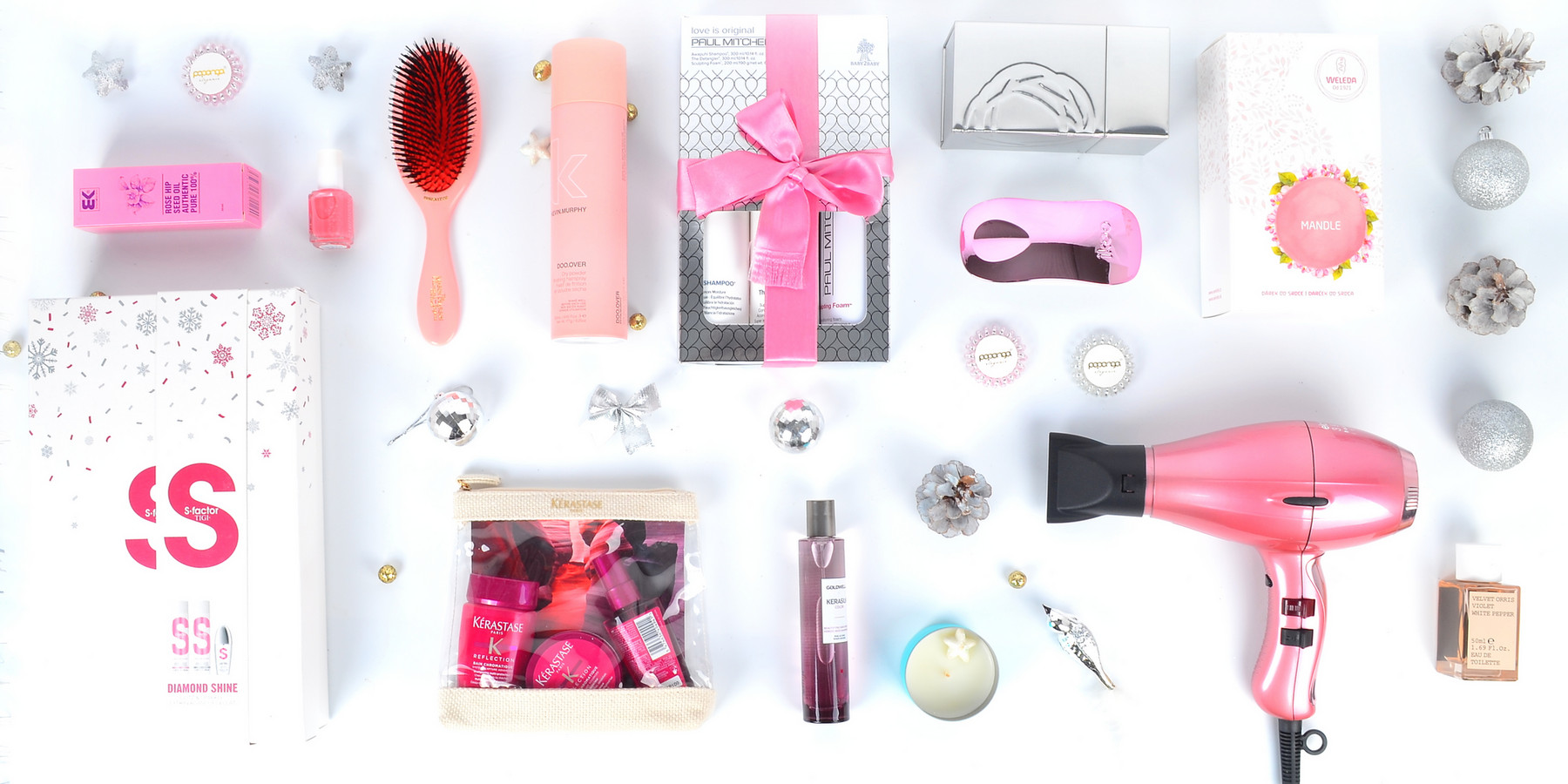 Lover of Nature
Every woman wants to be beautiful. That's the fact. But the lovers of nature also wish the beauty for the whole earth. Bet on natural cosmetics Weleda, Korres, Kevin Murphy, Davines, Alterna, Z.ONE Concept or Matrix Biolage R.A.W. and you'll see a smile on her face this Christmas.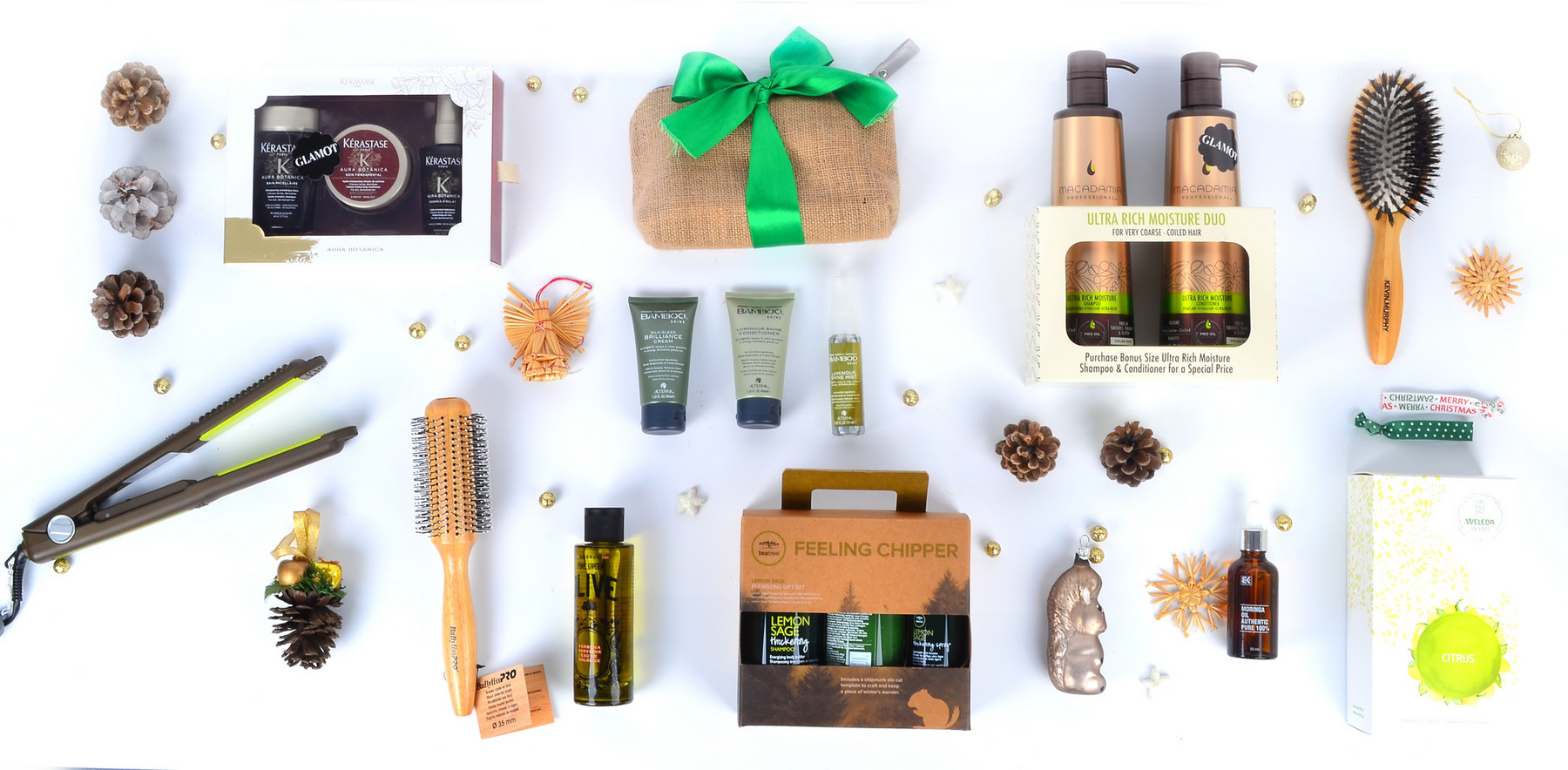 Christmas Gifts for Men and Boys
Although he may be grateful for socks or clothes, surprise him with something original this year! Even though men don't show their interest about cosmetics, as clear as women, but they like a premium care too. Get inspired by the best Christmas gift tips for him.
In particular, do not miss the most popular men's cosmetics brand American Crew, the care and styling from Tigi Bed Head for Men or Schwarzkopf Professional [3D] Mension and Paul Mitchell Mitch gift packages for his stylish holiday hairstyle.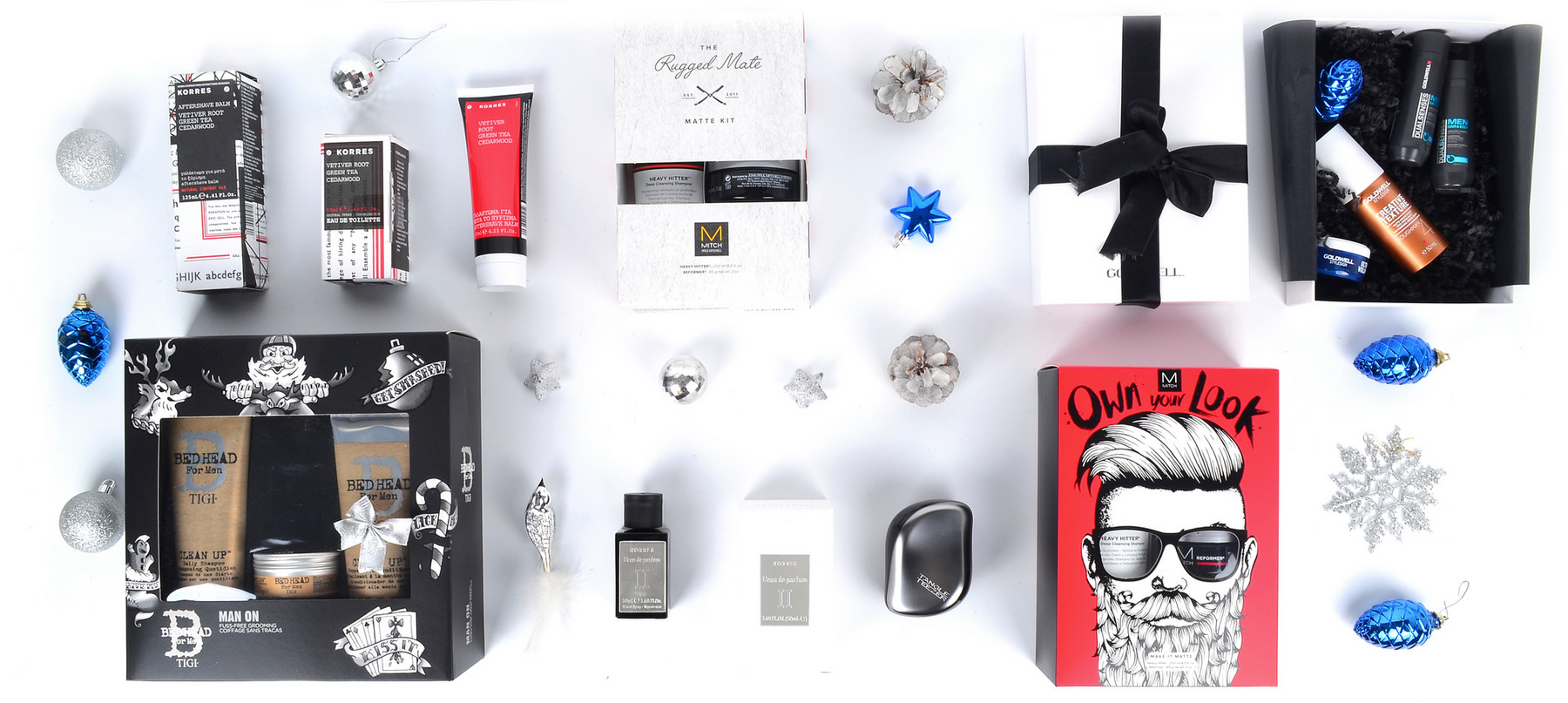 Christmas Gifts for Girls
Girls want to be with fashion and stay in! The best gift for girls is trendy cosmetics and hair tools such as Tangle Teezer brushes, Invisibobble hair bands, Tigi Bed Head or Paul Mitchell Neon haircare and styling, CHI Miss Universe hot tools and more. And of course if you'll buy something pink or sparkly to your friend, daughter or sister you'll have extra points from her.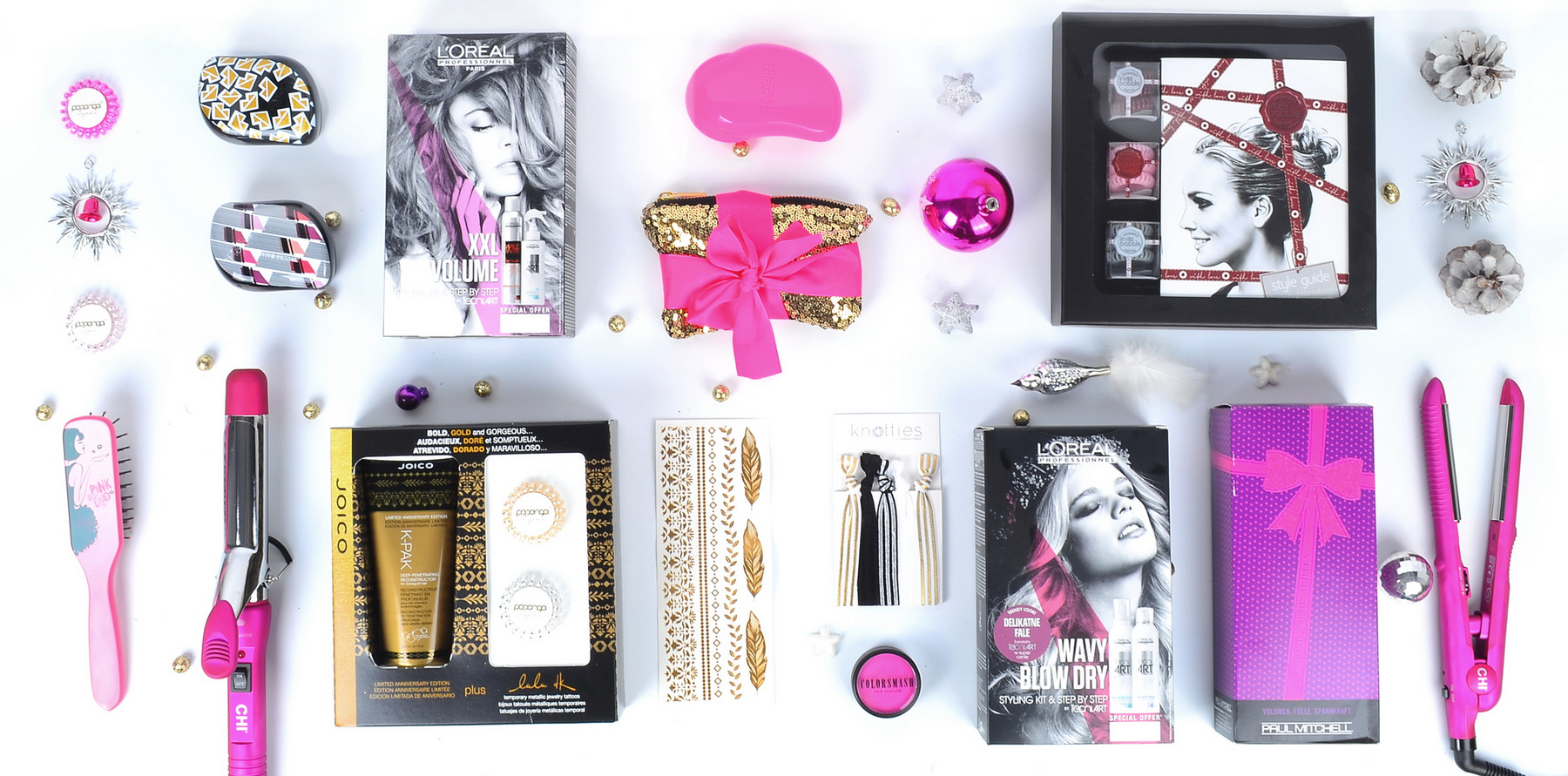 Christmas Gifts for Kids
Every little girl wants to be like her mommy and every little boy like his daddy. They also want to have cosmetics from glamot.com. Well, tell yourself, which little urchin wouldn't have some stylish Hello Kitty brush, fashionable Dtangler and Condition Culture accessories or Equave hair care as a princess.
Have You Still Not Found What You're Looking For?
Have you still not found the right gift? Check out our complete offer. We have a wide range of Christmas sets for the whole family. Just choose:
Don't You Know What Gifts to Buy for Your Loved Ones?
Give a present to your friends in the form of gift voucher and let the dream gift choice on them! With the gift voucher, you can never go wrong!