There are constantly appearing on the market new and improved hair dryers with new and newer technologies. But how to make sense of them? After reading our instructions you will have a great hair dryer at home. The one you will love!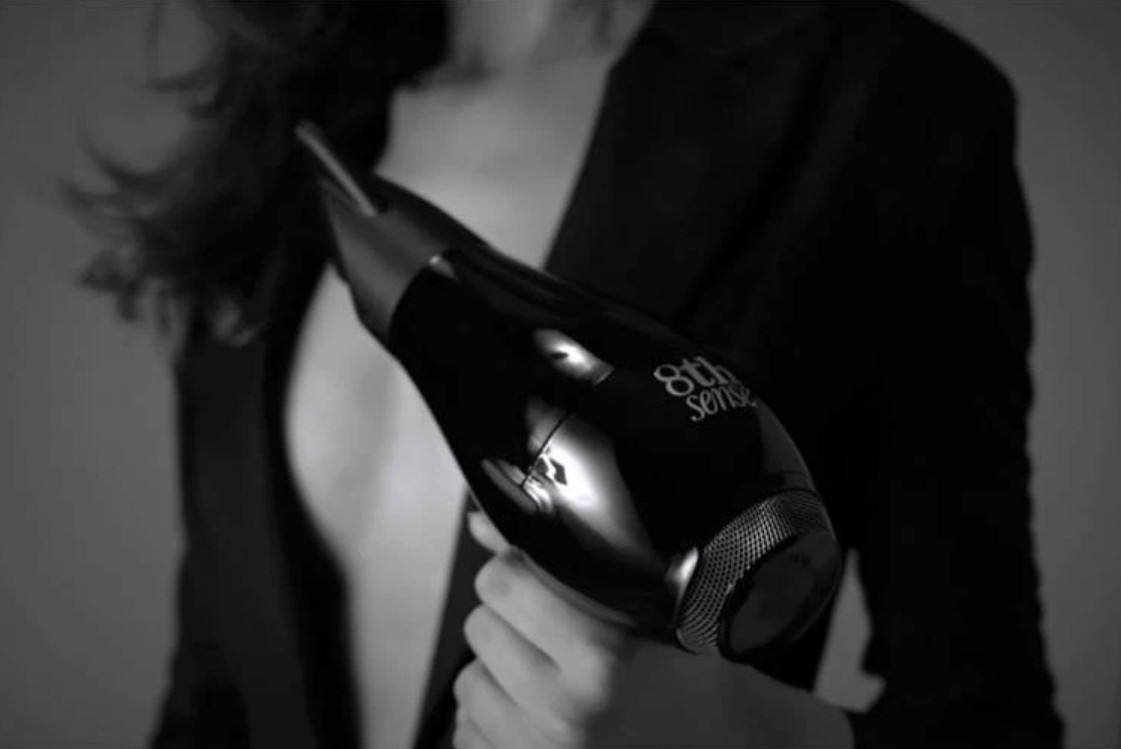 How Strong a Hair Dryer Do I Need?
Hair dryer engines of higher quality have a high power which provides faster airflow and reduces drying time without having to expose your hair to excessive heat. Drying time can be reduced with a powerful dryer by one half.
1400 - 1800 W: For most people power between 1400 W and 1800 W is sufficient. Especially if you have short, fine hair it is not necessary to reduce the drying time. Therefore, even a hair dryer with lower power will suffice for you. But we don't recommend buying a hair dryer with power under 1400 W.

1800 W or higher: Does it take you forever to dry your hair? Does it take you forever to dry your hair? Ivest in a more powerful hair dryer. Ideally 1800 W or more. The higher power of the hair dryer is also more suitable for hairdressers, but we recommend buying a minimal 2000 w and higher.
How Many Temperature Stages Do I need? And What Temperature Should I Choose?
A hair dryer should have at least 2 heat buttons and 2 airflow buttons. These setting options will offer you better adjustment for hair drying. Thanks to them you will reduce the risk of over drying.
The temperature degree should be adjusted to suit your hair. Various types of hair require different levels of heat. The highest temperature degrees are suitable for really thick, coarse and strong hair and for faster drying. But remember to avoid exposing one section of hair to heat for too long. Otherwise you will not avoid damage.
The low temperature setting is the best option for fine, thin and fragile hair which is more susceptible to damage.
Tip! Hairdressers will be very well served by this new type of dryer Elchim 8th Sense, which has 8 speeds and 3 heating levels. They can be set differently according to their clients type of hair.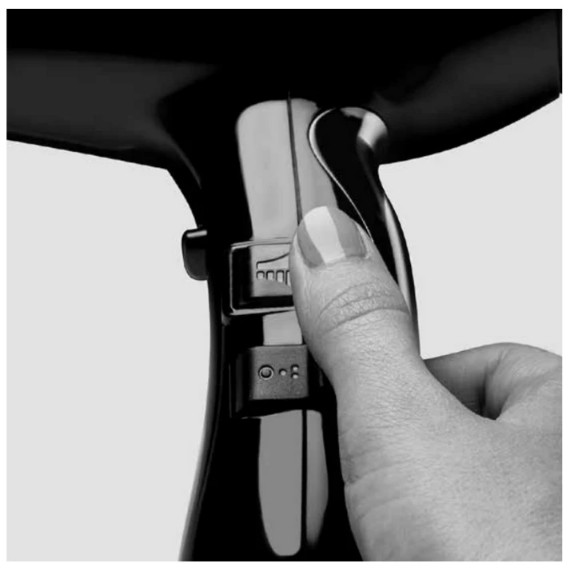 Ceramic, Tourmaline or Titanium?
Hair dryers containing ceramic, tourmaline or titanium are designed so their heat flows equally and gently. These materials are usually used to cover the inside of the dryer, which is heated to higher temperatures, becomes active and produces natural ions. These materials will do the same job as the function of ionization (see above).
Ceramic - a hair dryer with a ceramic heater is more powerful and more suitable for those who use a dryer more often.

Tourmaline - with tourmaline technology you will get more shine and hair drying will be much shorter than with a ceramic heater.

Titan - titan is lighter and it reduces the overal weight of the hairdryer. This material is particularly useful for professional hairdressers and stylists who use a hair dryer daily at work or for owners of long thick hair who spend hours drying their hair. The disadvantage of these materials is their higher price.
What Is Ionization?
Hair dryers with ionic functions include a ion generator, which inserts negative ions into the hair and close the hair cuticle. Due to ionization hair is better protected against heat. Thanks to ionization your hair will be more moisturized, shinier and healthier. And hydratation is the one that prevents frizz hair and helps to neutralize static electricity. Moreover negative ions clean hair and get rid of odor.
What Is a Cool Shot Button For?
The cool air shot is used to fix the hairstyle. Stylists recommend pressing the cool shot button at the moment when your hair is about 90% dry. Then the cold wave completes the drying process appropriately and hair is protected from overheating. This button is commonly included in hairdryers these days.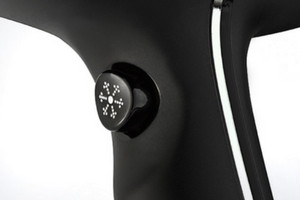 Do I Need All Types of Attachments?
The basic equipment includes a diffuser and nozzles. The diffuser is perfect for owners of naturally wavy or curly hair - it supports their hair texture and creates a fluffy and wavy hairstyle. Narrow nozzles are suitable to direct the flow of air and heat, for example to create volume from hair roots or to create different hairstyles. Some brands offer attachments individually.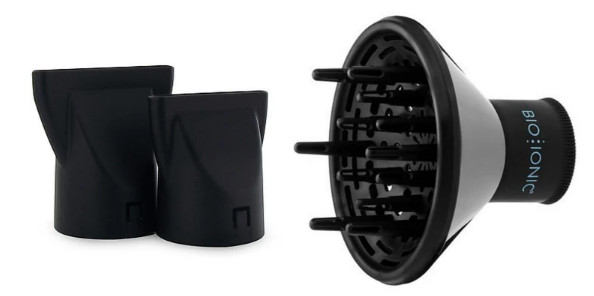 With Heat-Resistant Styling Products Or Not?
Absolutely with them! Protective styling products are used to protect hair against heat during hair drying. They ensure that your hair will be protected during drying and also the hairstyle will be much nicer. For example, you can try our protective sprays. These sprays are the most popular among our customers L'Oréal, Kérastase and Kevin Murphy.
8) The More Expensive the Better?
Mostly yes. Professional stylists agree that a hair dryer is the one thing on which you should not save. This is usually correct: The more expensive hairdryer the better functions, material and technology. But altogether the most expensive and most powerful models are mainly designed for hairdressers who work with different types of hair and use it very often. If you buy a hairdryer for home use, it sufficient to buy a hair dryer from the medium price category from € 65 to € 120.
9) What Else Should I Look Out For When Choosing a Hair Dryer?
Weight
It is good to notice the weight of the hairdryer too. Professional hairdryers are usually heavier. They can weigh up to 1000g. It is because of heavier materials that withstand more. When it comes to lighter hair dryers the weight is about 500 g. If hair drying takes you forever you should rather look for a lighter model.
A very light hair dryer is Wella Professionals Sahira Light, which has only 420 g or Elchim Dress Code with 480 g.
Size
If you travel often, it is more suitable for you to choose a smaller size hair dryer. For example ghd Flight Travel Hairdryer.
Ergonomics
Before first using, make sure you can comfortably reach all the buttons and check if you can switch easily between them. The hairdryer should not slip from the hand and it should be well balanced so as it cannot fall to one side.
Buttons
There are two basic types of buttons - sliding and lurching.
The sliding buttons are set into the handle and they can be difficult to use if they are rigid.
The lurching buttons are activated when you press the higher end of them. They are very easy to use but it can happen that you change the speed or heat during drying by mistake.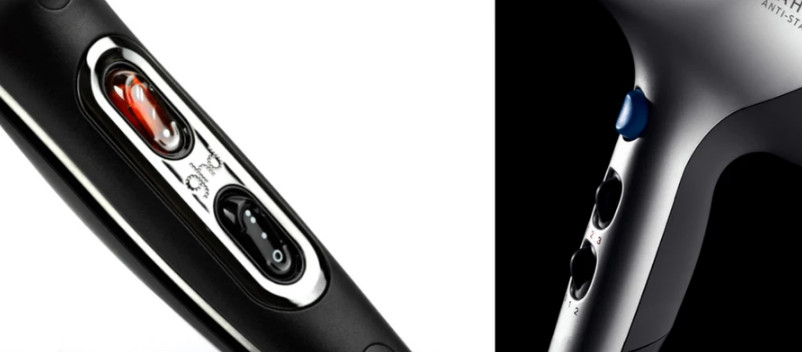 Sound
If you want to have a quieter model look for a hairdryer with a built-in silencer. These models are extremely quiet: Bio Ionic, 8th Sense or 3900 Healthy Ionic.
Removable Rear Filter
The most hair dryers have removable rear filters for easy cleaning. This filter prevents hair from snapping into the engine. Each hair dryer should be cleaned regularly. Otherwise the dirt could cause a reduction of airflow and the hair dryer could overheat. This is especially important if you use a large amount of styling products which tend to clog the filter.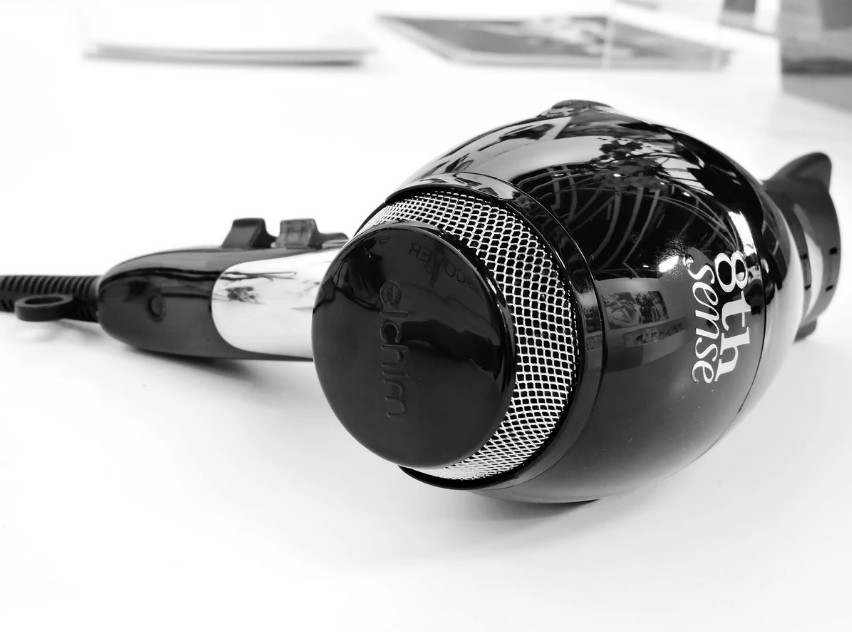 Cord Length
The length of the cable should not be less than 2 metres so as not to disturb your comfort when in use. And remember to never wrap the cord around the hair dryer. It could damage the internal wiring and cause a fire hazard.
Eyelet For Hanging
This is completely only a practical aspect. You will make use of it if you are accustomed to hang your hair dryer.
Design
It depends completely on your personal preferences. If you want to give a charming gift to your friends, you might prefer a perfect luxury package like this Elchim 8th Sense or products by brand ghd.
Glamot tip! Do not use a hair dryer immediately after washing. Leave your hair under a towel and then air dry until it will be 80 % dry. After that use your hair dryer. With this procedure you will cause less damage to your hair. We care about your hair so much!
The Most Popular Hairdryers Selected by Our Customers: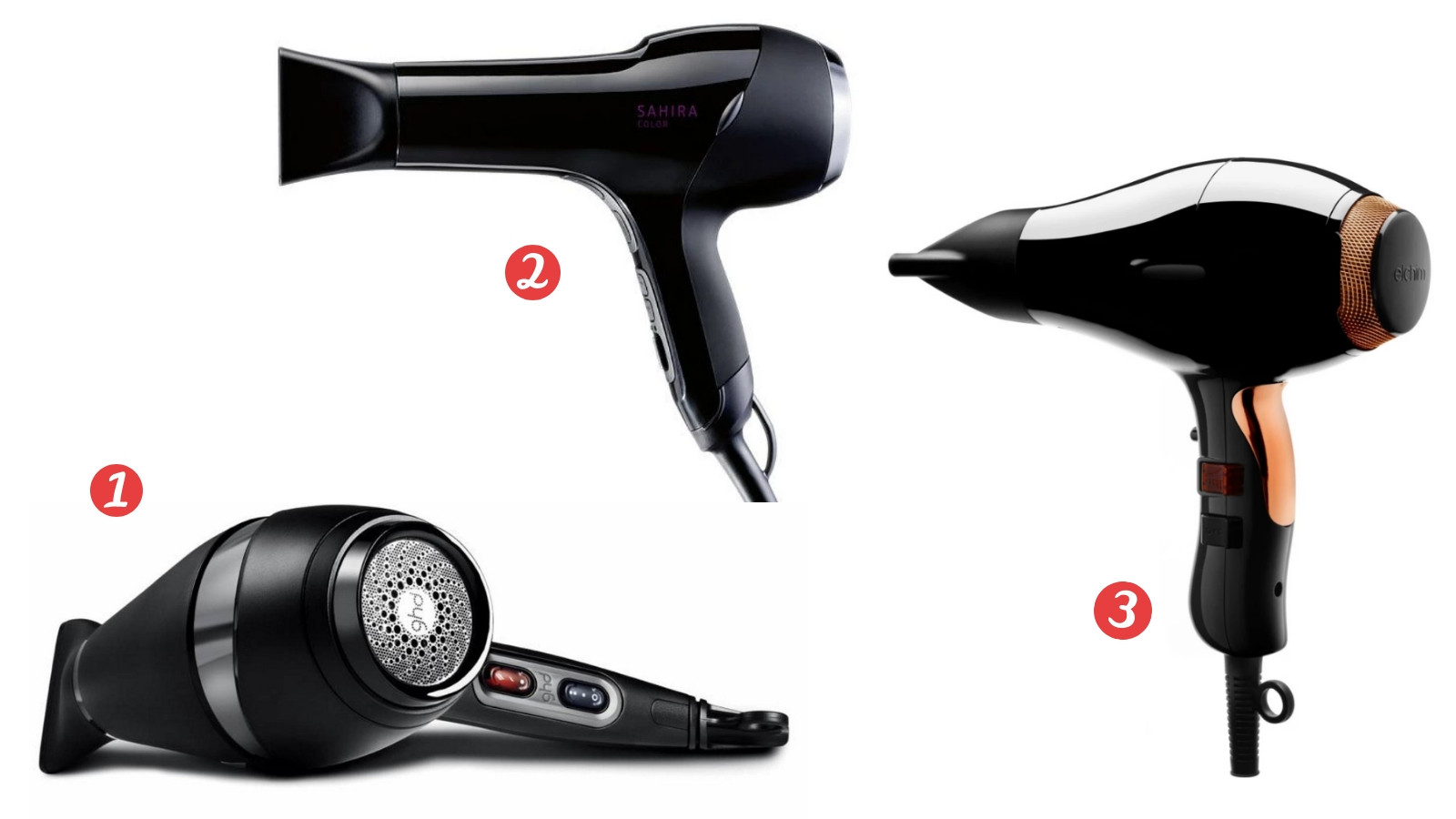 The favourite for home use is ghd AIR.

The hairdressers' favourite is Wella professionals sahira color.

The farvourite dryer for customer and hairdresser is Elchim.
Tip! The least complained ond most durable brands are Elchim, Paul Mitchell and CHI.