Show filter
Benefit
Concern of hair
For whom
Hair type
Ingredients
Any questions?
Ask more

Catherine Neat
hair and skin specialist
+44 330 808 5640
At workdays: 8:00-16:30
info@glamot.com
Alterna
Alterna is designed for all women who are well aware that the hair is a crown of beuty and do not hesitate to invest in quality cosmetics. Appropriately chosen investments will return thanks to quality natural ingredients contained in the products and its action in multiple layzers and you can see real results! On top of that, thanks to highly concetrated formulation small amount of product is enough when using it so the product lasts longer.
More information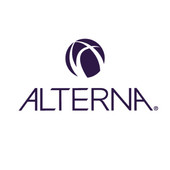 Bestsellers
Latest products
Price