Show filter
Any questions?
Ask more

Catherine Neat
hair and skin specialist
+44 330 808 5640
At workdays: 8:00-16:30
info@glamot.com
Life Extension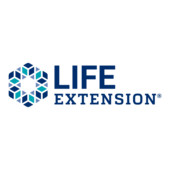 The Life Extension brand is among the world's leading innovators in the field of health and wellness. Since its founding in 1980, it has focused on providing science-based products and information that aim to improve and extend human life. With more than 40 years of experience, it has become a trusted partner for those who rely on their health and well-being.
More information